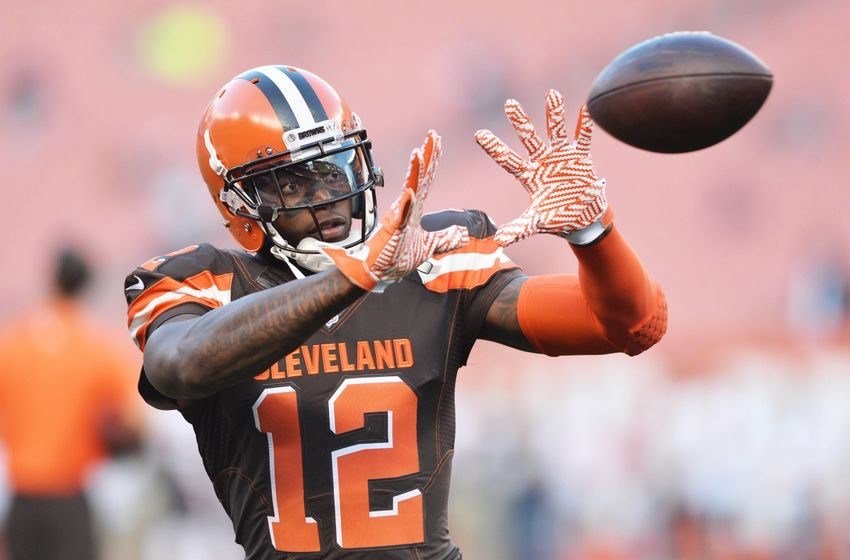 If there's one player on the Browns who has drawn more headlines in the last two seasons more than any it has to be wide out Josh Gordon, who made his return to the brown and orange late this last season.
While Gordon didn't put up the huge numbers that some predicted he would, he did play well enough for some to think maybe the Browns should try and move 'Flash' now, not allowing him another mistake that could spell the end of his NFL playing days with another suspension.
Browns coach Hue Jackson doesn't seem to feel that way, as today in Indianapolis at the first day of the NFL Combine, Jackson said that he wants to have Gordon wearing Browns colors for a long time to come.
"Josh has been great," Browns head coach Hue Jackson said on Wednesday via Cleveland.com. "Josh has been outstanding. He's having a really good offseason. Obviously, he's got to continue to do so and continue to do the right things,"
"I truly believe that Josh Gordon is going to have a great year for us."
Gordon could become a restricted free agent in 2019, and that means if he's going to continue to try make it as one of the best wide outs in the NFL, he will be playing for a new deal this season.
Last year for the Browns in his limited time he had 18 grabs for 335 yards and one score. It would be interesting to see what he could do with a full season playing with the Browns, and as of today that sounds like the direction Jackson wants to go with him.