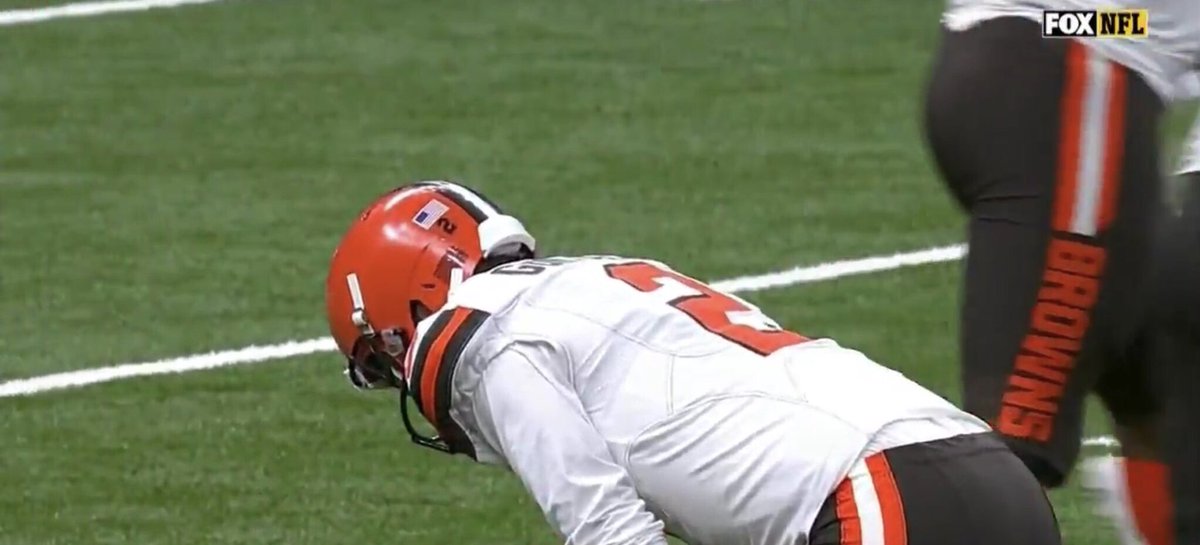 NEW ORLEANS – A weekend that began with the announcement that embattled wide receiver Josh Gordon would be released by the Browns on Monday, ended with the knowledge that another player could be joining him in cleaning out his locker.
Placekicker Zane Gonzalez cost the Browns eight points in Sunday's gutwrenching 21-18 loss to the Saints. All of his misses came in the second half, three of them in the fourth quarter.
"It's tough," head coach Hue Jackson stated in his postgame press conference. "This one is just as tough as last week's. We've had our opportunities. We got a shot. The game kind of turned. We missed some kicks, interception, they score. That's what happens in these tight games like this."
The sequence Jackson was referring to came at the start of the fourth quarter. By then, Gonzalez had already missed his first PAT after the offense put together a 12-play, 79-yard touchdown drive to take a 12-3 lead in the third quarter.
Fast forward to the 14:21 mark of the fourth and Gonzalez was lining up for a 44-yard field goal after the offense stalled out at the New Orleans 26. It sailed wide left and festered into the heartbreak everyone witnessed.
The Saints scored a touchdown on the ensuing drive, picked off Tyrod Taylor and turned it into points a few series after that and suddenly that pooched field goal had sparked a 15 points-swing for New Orleans.
To their credit, the Browns didn't roll over. A gorgeous, 47-yard touchdown bomb from Taylor to rookie Antonio Calloway with a little over a minute remaining had the Browns in position to steal a game in the Superdome. Gonzalez yips struck again. Jackson said afterward that he was in the 23-year-old's ear after each kick, even telling him he'd get a chance to hit a decisive field goal later on in the game. He was right.
After the Saints tacked on a field goal of their own to take a 21-18 lead, the Browns put Gonzalez in position to earn the ultimate redemption with a game-tying attempt in the closing seconds of the game. There was no fairytale ending though as Gonzalez' 52-yard attempt had the distance but pulled it right.
Four misses, eight points left on the field and another Browns loss. A nightmare come to life for Gonzalez and it may cost him his job, although Jackson wasn't ready to comment on the seventh-round pick's future until tomorrow. In the meantime, he did his best to lift Gonzalez' spirits.
"I told him he's gotta put his head up, he's still one of the guys in that room," Jackson said. "Obviously that's gonna be what everybody says: it's the kicks. Obviously, if we make a kick [on the touchdown] and then make the kick before having to get to overtime we'd be feeling differently, but we didn't. So again, he missed them, he's got work to do."
Even Jackson – the king of coach-speak – couldn't sugar coat it. Gonzalez needed to be better on Sunday and if he had been, we may be talking about a Browns win.
"Zane is a competitor, I didn't feel like he was down. But here it is: you gotta make the kicks. We all know that, and he knows that."
Another thing Gonzalez knows is that this time tomorrow he might be looking for a job. And in a short week for the Browns, who turn around to host the Jets on Thursday night, time will be of the essence to find his replacement.
Follow: @Spencito_

NEO Sports Insiders Newsletter
Sign up to receive our NEOSI newsletter, and keep up to date with all the latest Cleveland sports news.