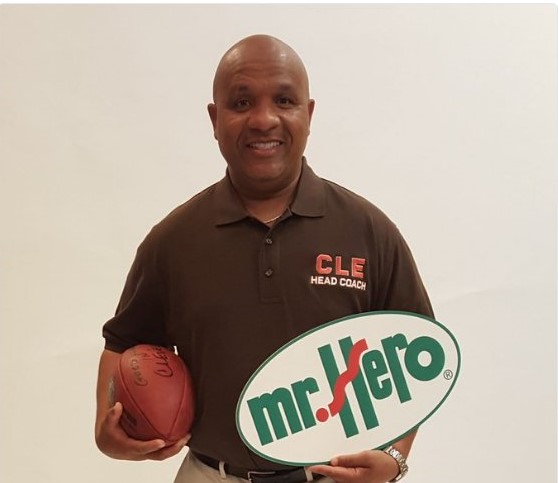 Hue Jackson is Mr. Hero's new spokesperson, which means the Browns are going 0-16. The Romanburger Gods are not kind pic.twitter.com/Rg1sUvcTEu

— ViewFromTheTerminal (@ViewFTT) June 27, 2016
There's been a great vibe around new Browns head coach Hue Jackson since he arrived in Cleveland, but if history tells us one thing, it's that previous Mr. Hero spokesmen have not fared well once they took the gig.
From Brian Hoyer to Anderson Varejao to Brian Hartline, it's 0 for 3.
Let's hope Jackson can break the curse like the Cavs did.