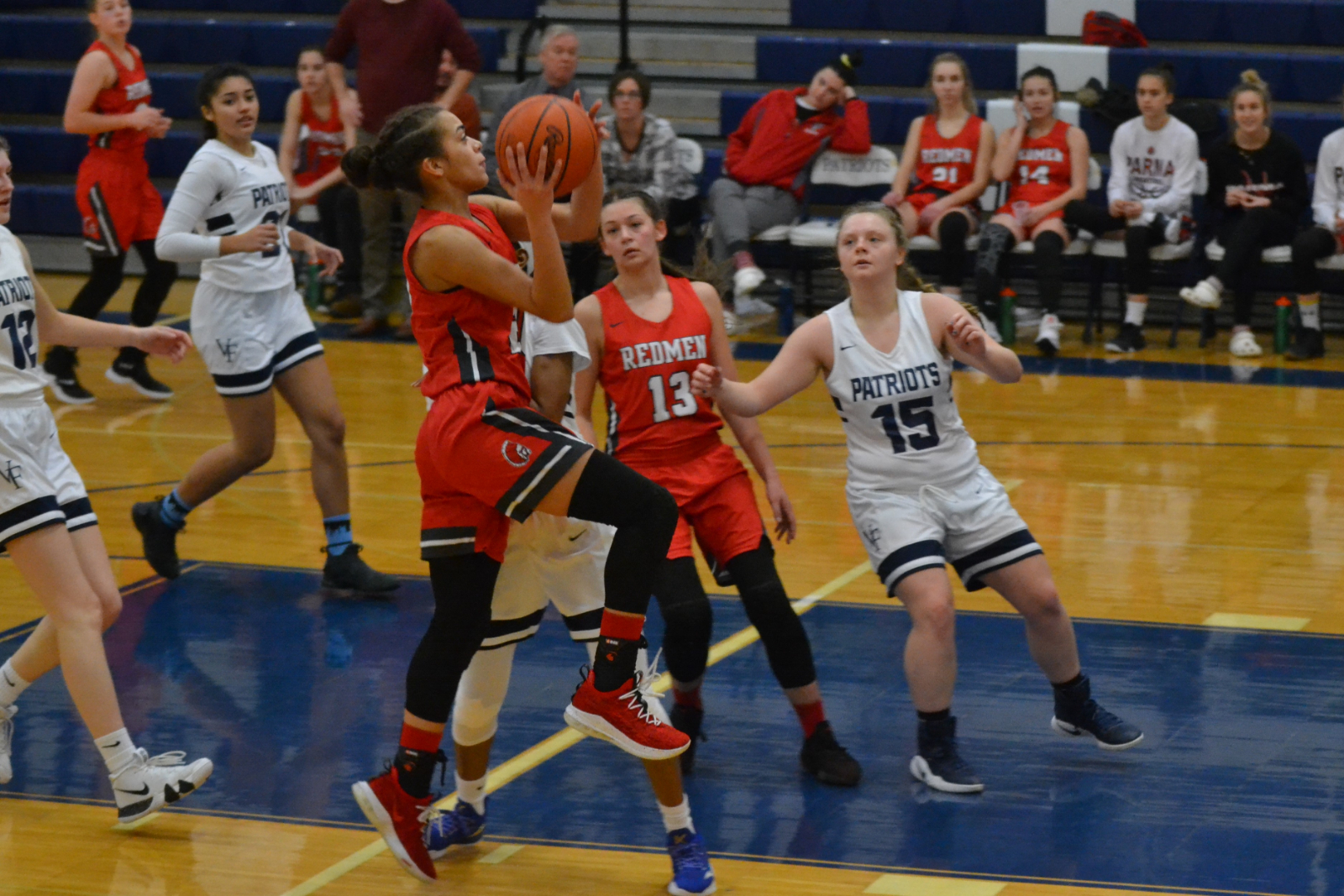 A fast start and a hot hand from Amaris DeJesus was more than enough on Saturday for the Lady Redmen of Parma, as they cruised to a 60-32 win over the rival Valley Forge Patriots.
DeJesus tied the school record for threes made in a game with six, as she led the way for the lady Redmen with 24 points, five rebounds, five assists and four steals.
Parma dominated from the opening tip, as they led the game 14-2 after one quarter and never looked back.
The second quarter was back and forth and the Redmen took a 33-18 lead into halftime, and in the second half the Patriots only managed 12 points as Parma wrapped up the 32-point win.
Parma senior Taylor Rericha broke the school record with 12 steals in a game during the victory, and she also popped in 12 points with four rebounds.
Elise Balcer added eight points in the win, which puts the lady Redmen at 4-7 overall on the season, 2-3 in Great Lakes Conference play.
Valley Forge, now at 0-11, and 0-4 in the GLC, will be back on the court against Normandy on Wednesday at 7:30pm.
The Lady Redmen will travel to Warrensville Heights for a non-conference matchup on Monday at 7:30pm.