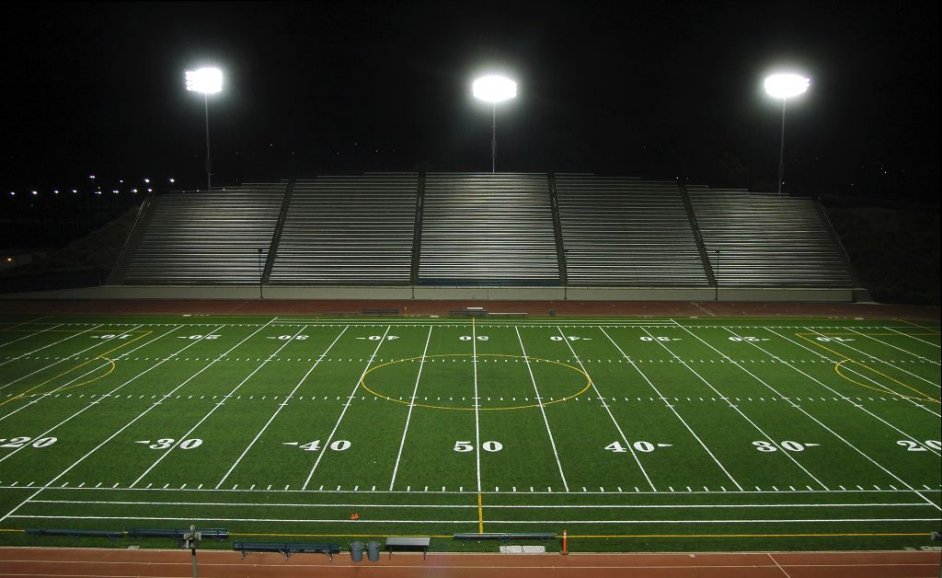 Special to NEOSI from Patrick Mulholland
EUCLID, OHIO – In a game of cat and mouse, the Euclid Panthers defeat the Mentor Cardinals 47-37, snapping an eight-year losing streak, as the Cardinals had won eight consecutive games against the Panthers going into Thursday night's affarir.
It looked to be no different as Mentor opened up the scoring with a touchdown from quarterback junior Tadas Tatarunas to junior wide receiver Steven Baird in the first quarter. Nobody could have known that would be the only time they had the lead.
Euclid began to show some dominance over the Cardinals by scoring a touchdown on a punt return by junior WR Arquon Bush to make it 7-6 in the first quarter.
A few miscues by senior kicker Jordan Hughes cost the Panthers a couple of points, as her first two PAT attempts were blocked. The Cardinals and the Panthers alternated throughout the first half, going into halftime with the score of 26-23, Panthers on top.
The Panthers would go on to score two more touchdowns in the third quarter, one on a two yard run by senior running back Daquan Pruitt.
The other, a pass from senior QB Noah Mitchell to senior WR Kenyadus Hollins. Mentor followed up with a touchdown run by senior RB Isaiah Gullick in the fourth quarter to bring it within three points.
The nail in the coffin came with less than five minutes left in the game, when the Panthers scored one final touchdown to go up ten points.
Euclid improves to a 3-1 record, as Mentor falls to 1-3. The Panthers travel to Solon to face the Comets on Friday September 23rd. Mentor will play host to the Shaker Heights Red Railers. Both games begin at 7:00PM.

NEO Sports Insiders Newsletter
Sign up to receive our NEOSI newsletter, and keep up to date with all the latest Cleveland sports news.