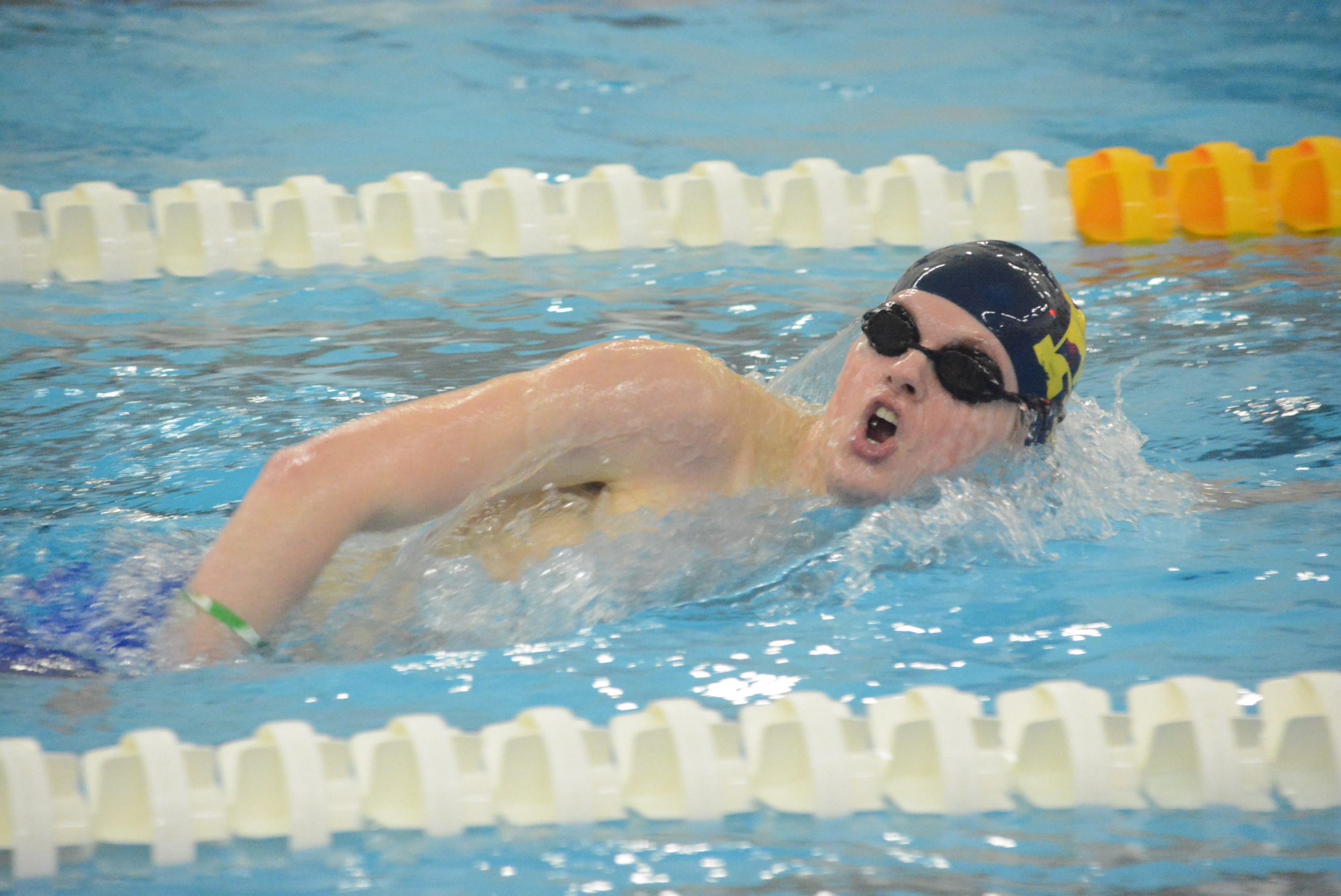 Medina Boys: Austin Olsavsky won 4 events, Owen Chaye & Brian Cuppett each won 3 events, and Shane Pipoly won diving.

Medina 106 Mayfield 77

Medina Boys: This was a Non-Conference meet. Medina boys are 3-1 overall 2-0 in the GCC conference. Below are Medina's top finisher or top 3 finishers overall.

200 Medley Relay: 2nd C.McClowry, D. Bottoni, Z. Bohmer, D. Kolasinski, 1:46.20, 3rd M. Hiller, M. Gabrielsen, T. Bohmer, K. Gordon 2:01.68

200 free: 1st A. Olsavsky 1:51.57, 2nd D. Kolasinski 1:59.76, 3rd N. Stump 2:01,21
200 IM: 1st D. Bottoni 2:07.02
50 Free: 1st O. Chaye 22.86 3rd C. McClowry 23.65

1 Meter Diving: 1st S. Pipoly 222.90

100 Butterfly: 1st B. Cuppett 55.66
100 Freestyle: 1st A. Olsavsky 50.18, 2nd O. Chaye 50.73
500 Freestyle: 2nd D. Kolasinski 5:09.30, 3rd T. Bohmer 5:23.15

200 Free Relay: 1st Medina O. Chaye, C. McClowry B. Cuppett, A. Olsavsky 1:32.49, 3rd L. Thome, T. Bohmer, Z. Bohmer, N. Stump 1:44.24

100 Backstroke: 1st C. McClowry 59.95, 2nd B. Cuppett 1:00.75
100 Breaststroke: 2nd D. Bottoni 1:04.09

400 Free relay: 1st O. Chaye, D. Bottoni, A. Olsavsky, B. Cuppett 3:26.37,

NEO Sports Insiders Newsletter
Sign up to receive our NEOSI newsletter, and keep up to date with all the latest Cleveland sports news.