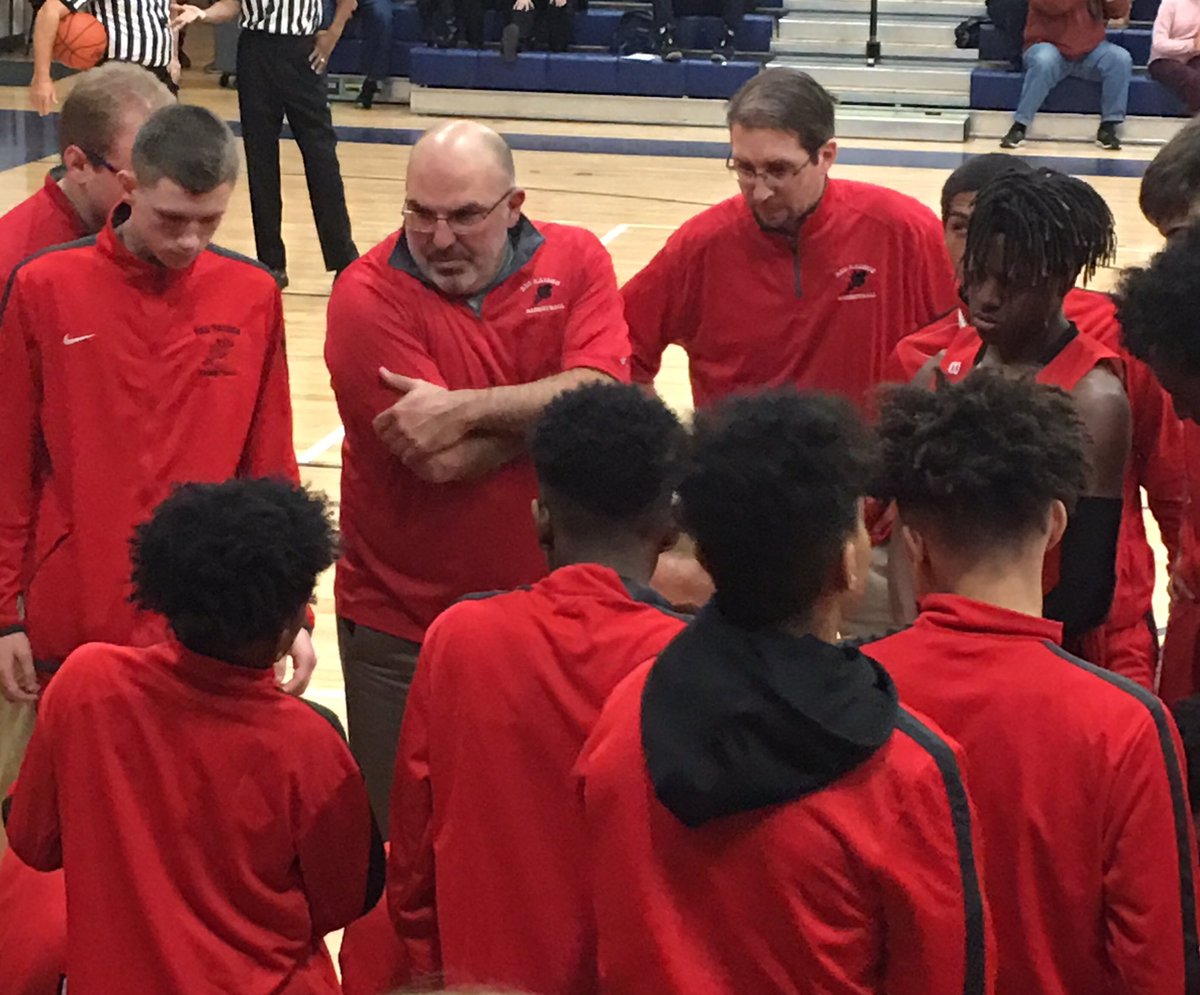 By Don DiFrancesco
Painesville Harvey            19           15           22           18  =      74
Chagrin Falls (home)        13           13           4            13  =      43
CHAGRIN FALLS, OHIO – The Harvey Red Raiders extended their record to 4-0 with an impressive 74-43 victory over the host Chagrin Falls Tigers on Friday night. Harvey's outstanding freshman guard Roderick Coffee, III led all scorers with 20 points.
Falls did a nice job of crashing the offensive boards throughout the game, generating multiple second and third shots to keep the game close in the first half. But the Tigers' found the going rough in the third quarter, hitting only 1 of 14 in the period. Meanwhile Harvey was putting on a clinic, forcing six third-quarter turnovers and connecting on 8 of 13 shots. An 8-point halftime lead had ballooned to 26 and the Red Raiders were on their way to a decisive win.
The loss drops Chagrin Falls' record to 2-3.
In addition to Coffee's 20 points, the vocal Harvey crowd was treated to double-digit scoring from junior forward Bishop Thomas (18 points) and senior guard Daylin Davis (16 points). When Coffee sank a free throw completing a 3-point play early in the fourth quarter, the Red Raider students chanted, "He's a freshman…he's a freshman." You know, in case anyone was unaware.
Senior forward Jenson Yonker was Chagrin Falls' top scorer with 13 points. He also contributed to a large rebounding advantage for the Tigers: 42-23 for the game. But Falls shot only 31% from the field (18 for 58) while Harvey burned the nets at a 56% clip (30 for 54).
Painesville Harvey
Coffee                  8-3-20
Thomas                7-3-18
Davis                    7-1-16
Dobbins               3-0-7
Amos                    2-0-4
Cunningham       1-1-4
Belfour                 1-0-3
Walter                  1-0-2
Chagrin Falls
Yonker                 4-5-13
Zaluski                  3-0-6
Weiss                   2-1-5
Lewis                    2-0-4
Owen                   2-0-4
Amendola            1-0-3
Bargar                  1-0-2
Edwards               1-0-2
McMullen            1-0-2
Norton                 1-0-2

NEO Sports Insiders Newsletter
Sign up to receive our NEOSI newsletter, and keep up to date with all the latest Cleveland sports news.