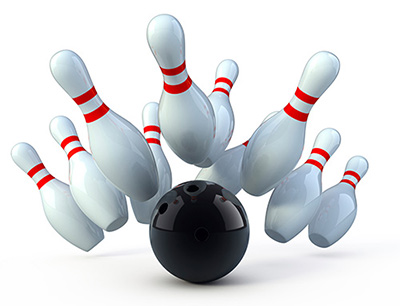 The Brunswick Blue Devils boys varsity bowling team took home a close win on Monday over the Solon Comets, winning 2547 to 2513, just 34 pins.
Junior Anthony Costanzo (215), and senior captain, Alex Turcheck led the way in the opener, as the Blue Devils found themselves down by 11 pins.
Senior, Sal Carcione, also helped lead an early charge with a solid 198.
Game 2 was a different story for the Blue Devils.
Taking Game 2 by 34 pins, Brunswick was helped with consistency from their top bowlers including Costanzo (203) and senior, Aaron Shook (206). The story of this game was freshman, Jordan Tucker.
Throwing 7-in-a-row and closing out with a turkey, Tucker led all scorers on the day with a 269.
Brunswick would see its lead grow in the Baker games. Putting a stamp on the day, Brunswick defeated Solon 212-187 (Game 1) and 173-166 (Game 2).
Solon mounted a comeback but fell just short. Solon beat the Blue Devils 231-210 in Game 3.
"This was an all around effort from everyone," said Coach Ryan Jakubczak. "This was the most complete match we have thrown all season. Even when a few struggled for a few frames, their teammates picked them up. This is what team is all about; trusting your teammates."
Brunswick is back on the road to face GCC-leader, Mentor, on Wednesday, January 16. This match, scheduled for a 4:00 pm start, will be rolled at Game of Mentor.