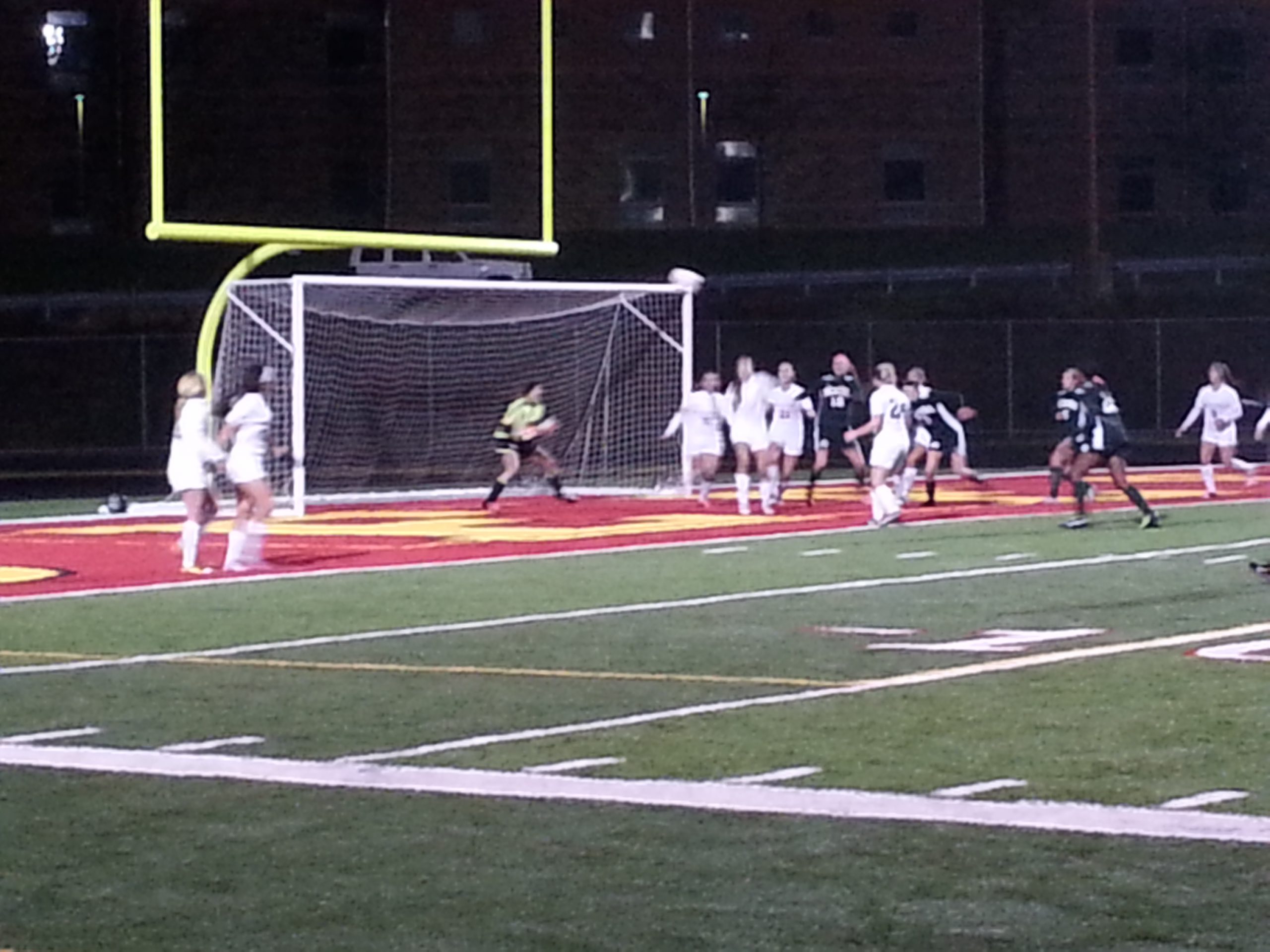 Special to NEOSportsInsiders.com by Ed Dick
BRECKSVILLE, OH – Medina head coach Doug Coreno said the best two teams in the state played tonight in the OHSAA Division I state semifinals. After 80 minutes of back and forth action, one would be hard-pressed to disagree. The Lady Bees gave Cuyahoga Falls Walsh Jesuit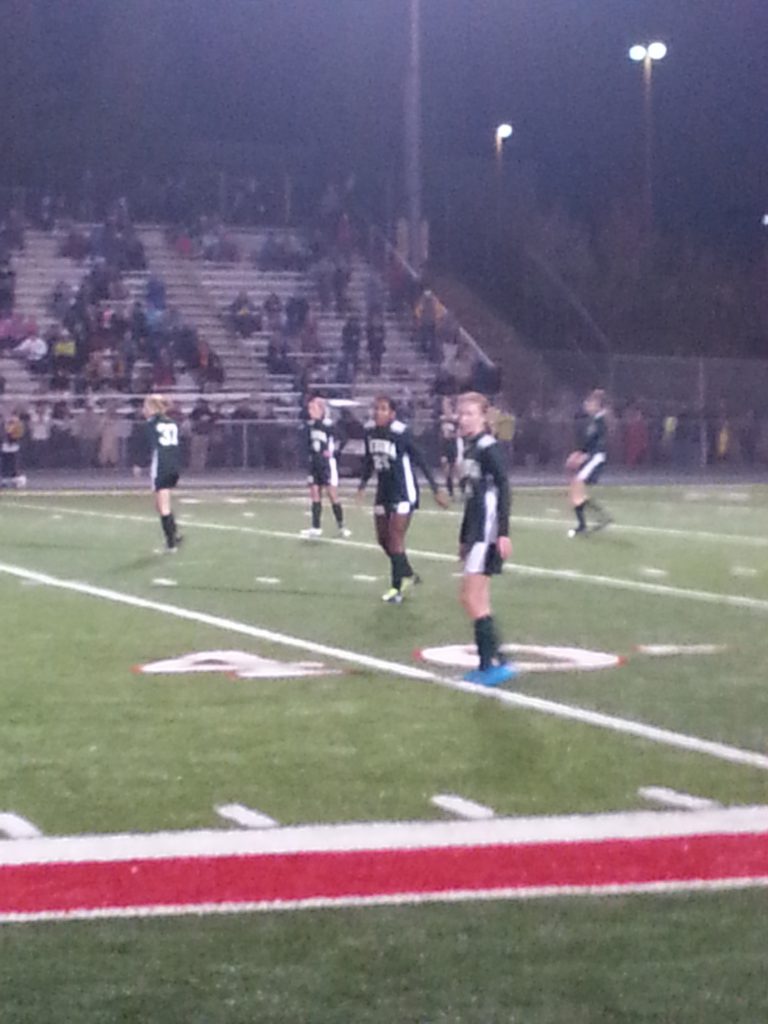 all it could handle, ultimately falling to the Warriors 2-1 in a wet and windy contest.
The Warriors quickly proved why they are the owners of a now 90-game unbeaten streak, controlling the first 20 minutes of the game. Walsh won the majority of the 50-50 balls and constantly attacked, garnering five corner kicks in the first half. Leading scorer Sophia Rossi struck off of a restart just outside of the box, giving the Warriors a 1-0 lead at the 21:41 mark. The Lady Bees settled down and were able to put a few shots on goal before the half, still trailing by one.
Medina came out of halftime quickly, weathering an early attack by the Warriors. Freshman Maria Nelson, she of the game winning goal in the Regional Championship against Perrysburg, had an opportunity turned away within the first five minutes of the second half. Janiece Joyner, who dazzled with tremendous foot skills all night, showed off her power game with a laser that settled into the left corner of the goal, giving Medina an equalizer at the 27:41 mark.
From here, it was a back and forth battle. Medina's Sid Leckie controlled the action in the midfield while Walsh countered using the long ball. Walsh caught a break with 15:29 left as Medina goalkeeper Cam Olin misplayed a ball in the box, leading to an easy goal by Rossi to give the Warriors a 2-1 lead. The goal was Rossi's second of the contest. Medina was relentless in their pursuit to extend the game, but a last minute shot sailed wide right of the goal and time ran out for the Lady Bees.
"Walsh is a great team individually up and down the line" said Medina senior Olivia Sency. "You can see how they've won three consecutive state titles. We would have loved to have been the team to knock them off". Sency noted it took the first twenty minutes for the Lady Bees to settle in before giving the Warriors a run for their money.
"Soccer is a cruel game sometimes" observed Coreno. "It's a game of inches and if some bounces when our way, we could have very well won this game 2-1. Walsh was the superior side tonight."
Walsh Jesuit (20-0-1), led by head coach Dino McIntyre, will play for their fourth consecutive state championship on Friday at MAPFRE Stadium in Columbus. Medina ends their season with a record of 18-1-3.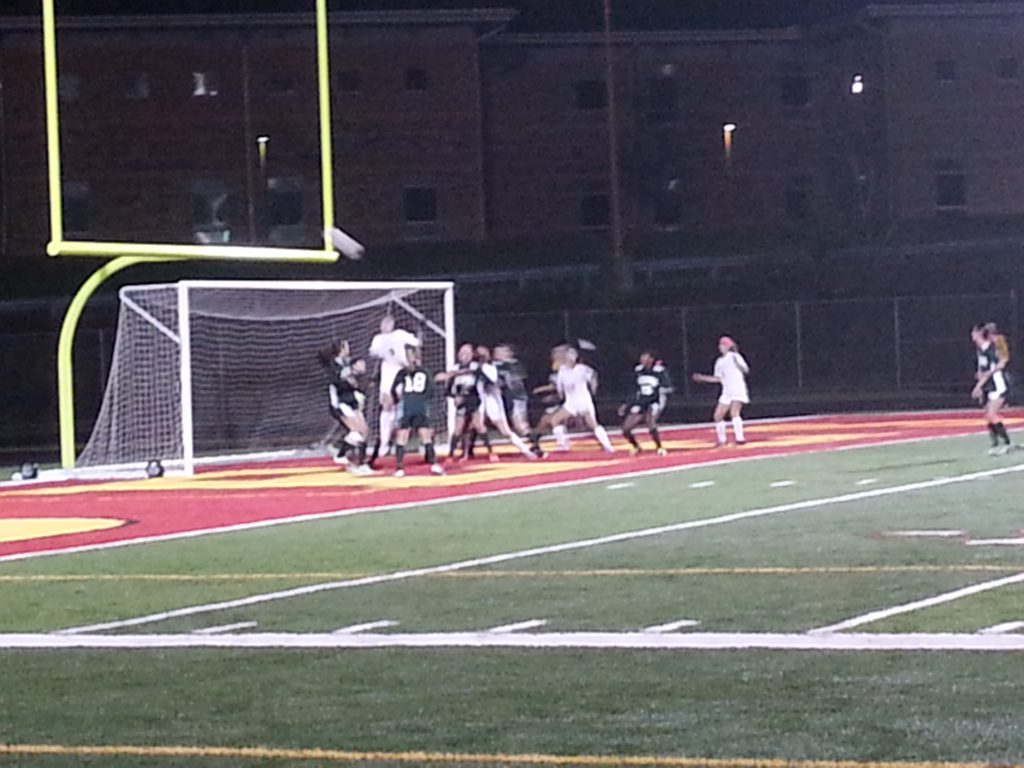 NEO Sports Insiders Newsletter
Sign up to receive our NEOSI newsletter, and keep up to date with all the latest Cleveland sports news.