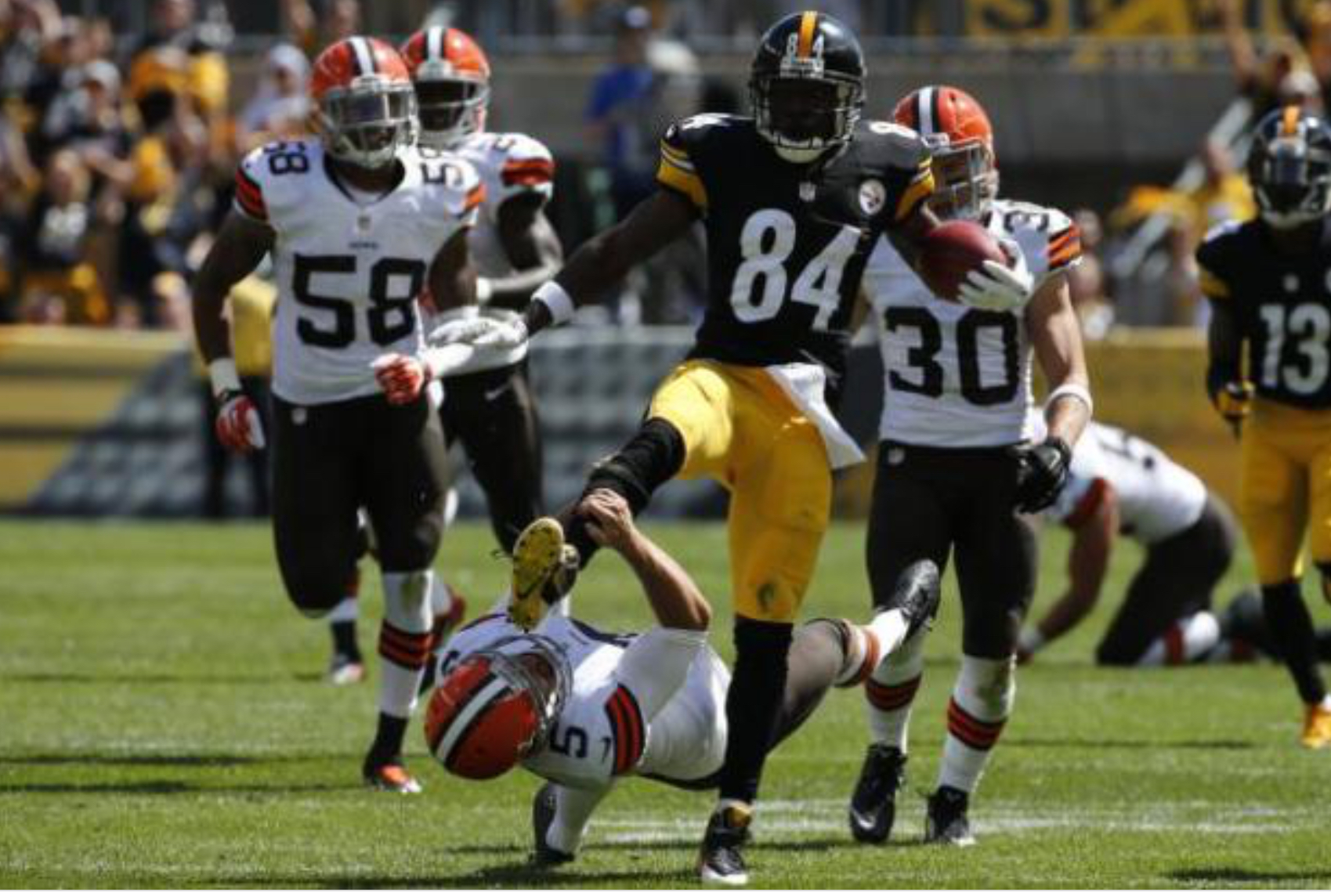 The Browns have been dominated since 2001 at Heinz Field, is Sunday Finally the Day They Turn That Around?
Now in his third season, the Browns have yet to win a road game with Hue Jackson manning the sidelines as the teams' head coach.
Sunday will be another chance, as the team will make a short trip to Heinz Field in Pittsburgh, playing a Steelers team that despite a start that by all accounts was slow, sit in first place in the AFC North at 3-2-1.
While Jackson winning a road game would be a big accomplishment, winning a game in Pittsburgh might be even a bigger one, as the Browns in the history of the stadium have done one thing consistently – lose.
Since the stadium has opened in 2001, Cleveland has won just ONE game there, and that came in 2003, a prime time game on Sunday night as Tim Couch and the Browns dominated the Steelers 33-13.
Since then, the Browns have lost in Pittsburgh in a variety of ways – blowing a huge lead to lose a playoff game, blocking a field goal in overtime only to have the Steelers recover the kick and THEN kick the game winning field goal the next play (the blocked kick came on third down).
They've had records set against them (Willie Parker over 200 yards rushing in 2006), watch Ben Roethlisberger throw all over them, and one year they even had a 21-6 lead only to have reliable kicker Phil Dawson fall short on a 52-yard field goal that would have tied the game at the buzzer.
So while the Browns have played better by all accounts in 2018, even working to tie the Steelers at 21 in week one, playing in Heinz Field has not been easy for the brown and orange.
Even the last two seasons when the Steelers were resting their starters in the final game of season, they did enough to beat the Browns, winning in overtime two seasons ago, and last year winning to send the Browns to a winless season.
The Browns do have something going for them Sunday when they take the field in Pittsburgh, that being a quarterback who has shown no fear to this point.
Baker Mayfield in his first game against the Steelers has a chance to flip the script on the Steelers, leading the Browns to their first win at Heinz Field since 2003.
Overall, the Steelers are 16-1 against the Browns at Heinz Field, but as Browns fans are use to hearing, 'there's always a chance,' and Mayfield and this Browns team might just give the Browns their best chance to win in Pittsburgh in Sunday in a long, long time.