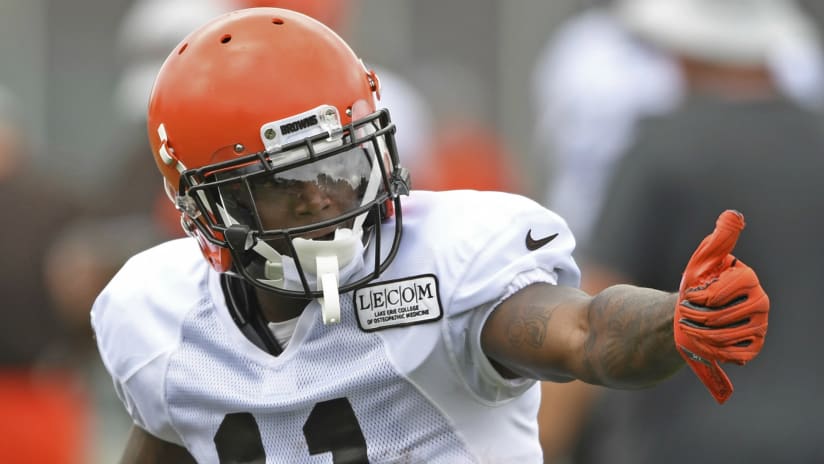 After last week's thrilling first episode of Hard Knocks featuring your Cleveland Browns, the expectations were high for an even more dramatic second episode tonight.  With Corey Coleman traded, Antonio Callaway in trouble with the law and Josh Gordon still nowhere to be found, the Wide Receiver room alone packed enough material for a spectacular episode.  Much like week one, this episode didn't disappoint.
Before we get to this week's recap, let's take a moment to tell you about our friends over at RLN Home Healthcare.  Nobody does it better then our guy Ricky Nerone.  You can schedule your interview with him today by visiting his website, or give him a call and tell him you saw this add.  He can be reached at 440- 537-4830.  Have a loved one in need of special care?  Ricky Nerone and RLN Home Healthcare is your answer.
Visit them here Rlnhomehealthcare.com
Goodbye Corey Coleman.
It is simple, the tape doesn't lie.  He was dropping balls, not going full speed and had a bad attitude.  Complaining to coach Hue Jackson about running second team, was all the Browns front office needed to pull the trigger on a trade.
Players didn't seem to broken up about it in the locker and meeting rooms either.  Coleman would have become a distraction had he stuck around.  The second he said, "trade me", that was all it took.
Antonio Callaway's Punishment
I'm still not sure playing time is a punishment when he is trying to earn a starting job.  That aside the young man balled out in practice and then the game, which was a great sign.
I was amazed that HBO producers actually got their hands on the tape so quickly from the Strongsville police department of him getting pulled over.  This could have been much worse, but Antonio kept a calm head about things, and hopefully will learn from this.
The cameras also caught a great speech by Todd Haley to Callaway before he even knew of the issue.  Haley could just sense something was wrong.  It was part of a strong episode for Haley as well that showed his willingness to lead and teach.  It was also nice to see coach Josh Cribbs mentoring the young man as well.
Hue Jackson isn't taking any "stuff" this season.
It is early, but it sure seems like Hue Jackson is at least trying to lay down the law this season.  He made Callaway apologize in front of the whole team, and also told him he better be telling the truth or it is his ass.
Jackson even laid into the veterans during film study and left no stone unturned or player untouched in his rant.  He knows his job is on the line and no one is safe.
Let's see what next week brings.

NEO Sports Insiders Newsletter
Sign up to receive our NEOSI newsletter, and keep up to date with all the latest Cleveland sports news.