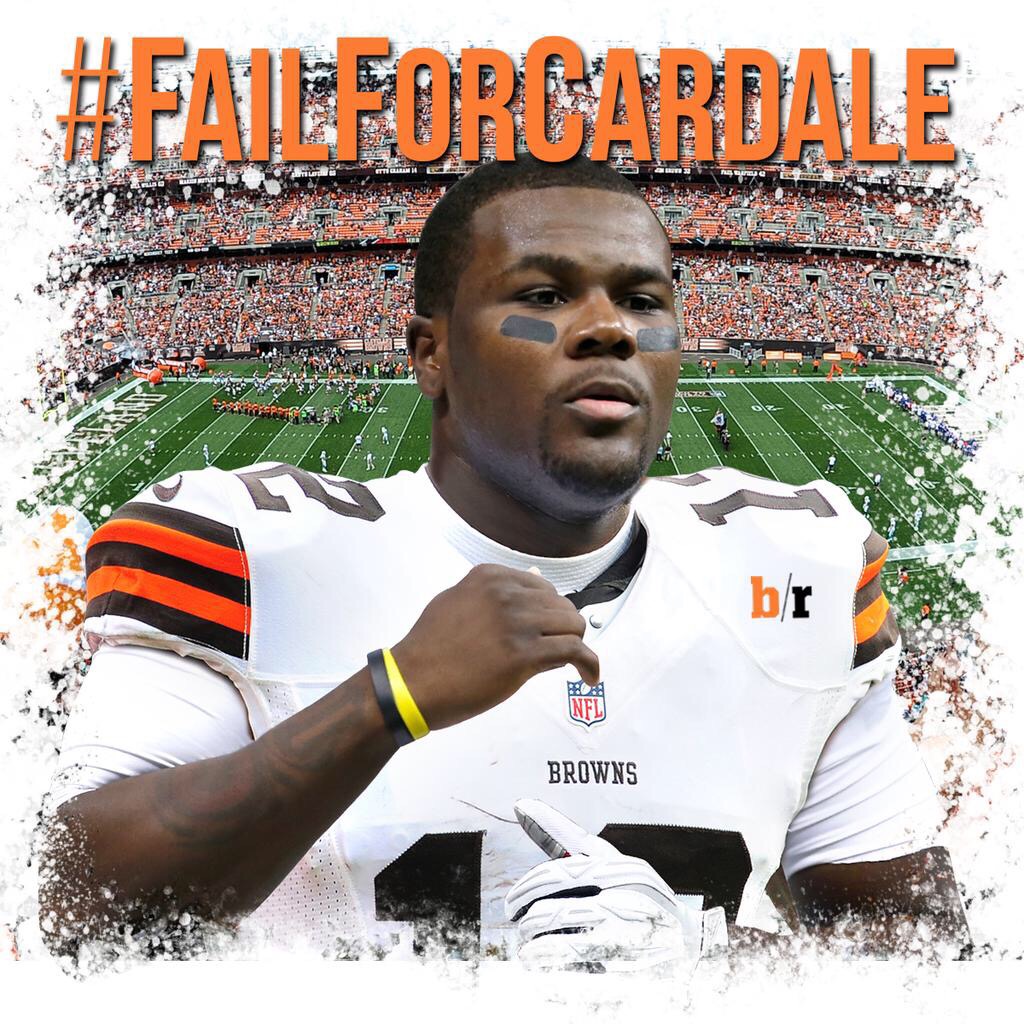 By Ryan Kaczmarski
It has come to the attention of the NEOSportsInsiders.com that there is the Twitter hashtag #FailForCardale going around for Browns fans to use to try to get the team to lose on purpose, so the team can be put into position for the No. 1 overall pick in the 2016 NFL Draft, and select Buckeye's QB Cardale Jones.
I would say that this is a stupid idea – because an NFL franchise would never openly lose on purpose – but the Browns may have already thought of this idea by letting QB Brian Hoyer go via free agency, and the signing of QB Josh McCown this past offseason.
The Tampa Bay Buccaneers signed McCown in the previous offseason, and he led them to a 2-14 record, which (via tiebreaker with the Tennessee Titans) won them the overall No. 1 pick in the 2015 NFL Draft. This kind of reminds me of the movie "Good Luck Chuck," in which the lead character Chuck has sex with women, then afterward each woman immediately finds her "Mr. Right."
The Browns also just let Terrance West, their third-round pick in the 2014 draft, go for basically peanuts. Head Caoch Mike Pettine has stated that West had too many off the field and immaturity issues to keep him on the roster, but West was the Browns' leading rusher last season, gaining 673 yards while scoring four rushing touchdowns.
While West did not set the league on fire, let's face it, he was the best running back on the roster.
The third thing the Browns did this offseason was to secure former Buckeyes Brian Hartline and Terrelle Pryor. Did these signings happen to make a strong tie between The Ohio State University and the Cleveland Browns? I can't say that for a fact, but while Hartline may be a successful possession receiver for the Browns this year, Pryor did absolutely nothing to convince me that he "earned" a roster spot on the team. He might just be another link to the future.
The Browns will never lose a game on purpose, but the roster they are rolling out this Sunday versus the New York Jets  might not be able to win many NFL games.
Follow Ryan Kaczmarski on Twitter via. @WESTSIDEKAZ

NEO Sports Insiders Newsletter
Sign up to receive our NEOSI newsletter, and keep up to date with all the latest Cleveland sports news.