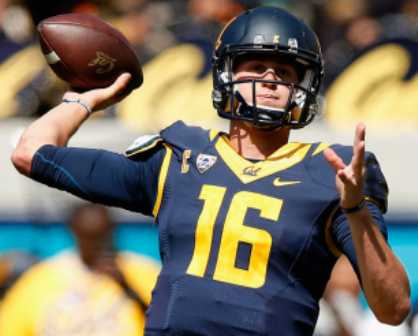 In a story that is becoming all too familiar after the draft, Jared Goff's name joins the likes of Devante Parker and Teddy Bridgewater in ones that did not want to come to Cleveland.
Jerry Goff, Jared's dad and a former major league catcher was recently quoted saying in an interview with TSN 690 in Montreal:
"There was a time … we had a really good feeling he was going to end up in Cleveland, which isn't — nothing against Cleveland, it's fine.
That would have been great; just to get drafted and go anywhere is fine, but when you compare the two, just logistically, [me] being an hour and 45 minutes plane flight away from L.A., and living in the same state you grew up in and so on and so forth is lucky. Timing is everything."
While he didn't blatantly say that he was happy because he didn't want his son playing for the Browns, the sentiment of the disorganization of the franchise continues.
The team has now seen three drafts in a row where a draftee has been linked to not wanting to come to Cleveland. While the geographical argument makes sense, it's likely a cover up of his true feelings to avoid public backlash.
It's ok Jerry, we understand you don't want your son to come to a team that lost two of its three best offensive lineman and whose best wide receiver can't even get on the field because of failed drug tests. Cleveland has been a city where quarterbacks come to die and you didn't want your son to become the next victim on the most famous jersey in sports, the dreaded Cleveland QB jersey.
Hopefully this new regime and draft will be the one that starts to turn around players views about the city and organization as a whole. The team needs players that want to come here and improve, so maybe missing on Goff in the end wasn't such a bad thing after all either.

NEO Sports Insiders Newsletter
Sign up to receive our NEOSI newsletter, and keep up to date with all the latest Cleveland sports news.