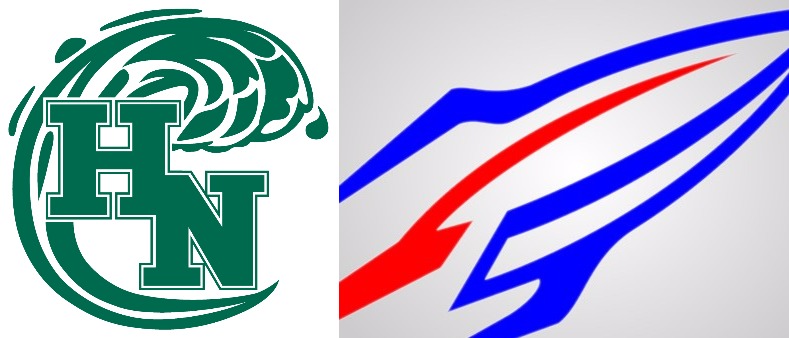 With both teams having one non-conference game under their belts, they will look to kick their conference season off in the win column. The Bay Rockets will travel to Holy Name High School to face off against the Green Wave on Wednesday night as both teams started their seasons off with wins in previous games.
The visiting Bay Rockets, who started their season ranked nineteenth in the Cleveland.com standings, started their season with a dominating win against Oberlin Firelands on Monday night by a score of 52-30. In the scoring column sophomore, Maddie Edgerly and junior, Halle Orr both scored fourteen points each en route to the big win for the Rockets.
The team recorded 37 total rebounds and eight assists, while shooting 32.8% from the field.
One surprising stat that pops out is that the Rockets forced thirty four turnovers, leading to thirty points
Holy Name played a great defensive game against Villa Angela – St Joseph High School, who was "on the bubble" of the Cleveland.com standings, as they won by a score of 36-26. Leading in the points column for the Namers was Nicole Sabol scoring 11 points and right behind her was Colleen Wise tallying 10 points.
For rebounding, Wise was at the top again with 9 and Destiny Jackson was behind her tallying 6 and leading in the assist column was Jackson and Grace Riley having two each. As a team the Green Wave totaled 33 rebounds, 7 assists, made 7 of 12 free throws and made 30.4% of their field goals.
Last season the Rockets and Green Wave squared off twice throughout the regular season with Bay winning both games with ease.
The first matchup occurred on December 2nd as Bay took the win by a score of 47-39 as Hannah Kowalski was the leading scorer of current players with nine points for the Green Wave.
The second matchup came on January 16th with the Rockets winning by a score of 58-36 after having a huge first quarter. Leading the way in scoring for current players with five points again was Hannah Kowalski and right behind her was Molly Searles scoring four points.
In preparation for the game against Bay, Rmaggiosports was able to catch up with Searles and asked her what the team has to do to keep the momentum going after the win against VASJ and Molly responded by saying, "As a team we have to keep the positive energy up, play lights out defense like we did in the last game and continue to work as a team."
Head over to Holy Name High School on Wednesday night at 7:30 to watch the Lady Namers take on fellow Great Lakes Conference foe in the Bay Rockets as both teams look to keep their momentum going.