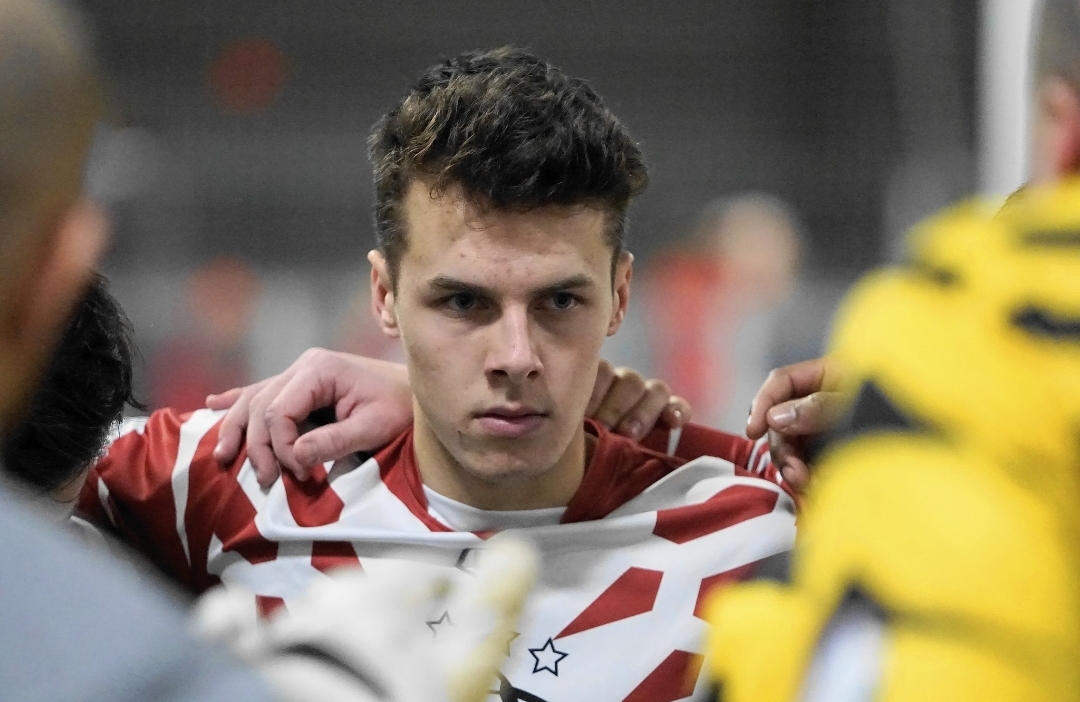 The Cleveland Crunch have an emerging fan favorite in Rylan Wikle. He's an exciting player and people can feel the energy he brings off the bench. Fans are noticing his presence on the team and there's more to #18 than what's seen during games.
I was able to sit down and talk with Wikle to give Crunch fans an inside look at the rookie. He graduated from Mount Union this past winter where he also played soccer. Wikle will be continuing his education this summer by entering the Physician's Assistant (PA) program at Mount Union. His father is a firefighter/paramedic and that has been his inspiration for entering the health care profession.
Initially, Wikle planned to work at the family-owned business, Ryco Sports, during his break from school. The sports apparel store's name is a combination of Rylan and his younger brother Cody's names. The store provides a lot of apparel for local schools, clubs, and business. They're located in Lakewood and Olmsted Falls. Wikle spends much of his free time helping there.
However, his passion for soccer drew him to attend the Crunch's open tryouts at the end of 2021. He wanted to be able to work at RYCO yet still be able to play the game he loved. The decision to try out wasn't immediate for Wikle. He didn't know anyone on the team and went alone to tryouts. Reflecting over the past few months Wikle had this to say, "I wasn't even aware how big the fan base was and just how awesome the Crunch culture was until I joined the team… had I known, it would've been an instant decision."
The tryout process with the Crunch was somewhat stressful for Wikle. He states that there were about 40 to 50 guys there for the first day. He was admittedly nervous and felt perhaps he wasted an opportunity to make an impact on the coach. However, he was one of the 20 or so players that received a chance to attend day two of tryouts. Wikle was more comfortable that second day and said, "I knew I played much better and up to my potential."
The call with the offer to play for the Crunch came on an incredibly special day for Wikle. Earlier that morning he got the news that he had received the honor of Academic All-American at Mount Union. Shortly after he learned he was accepted into his first choice for PA school then the call from the Crunch came. Wikle says that day "was very memorable and one of the best days of my life" He expressed gratitude for the people who helped him get there.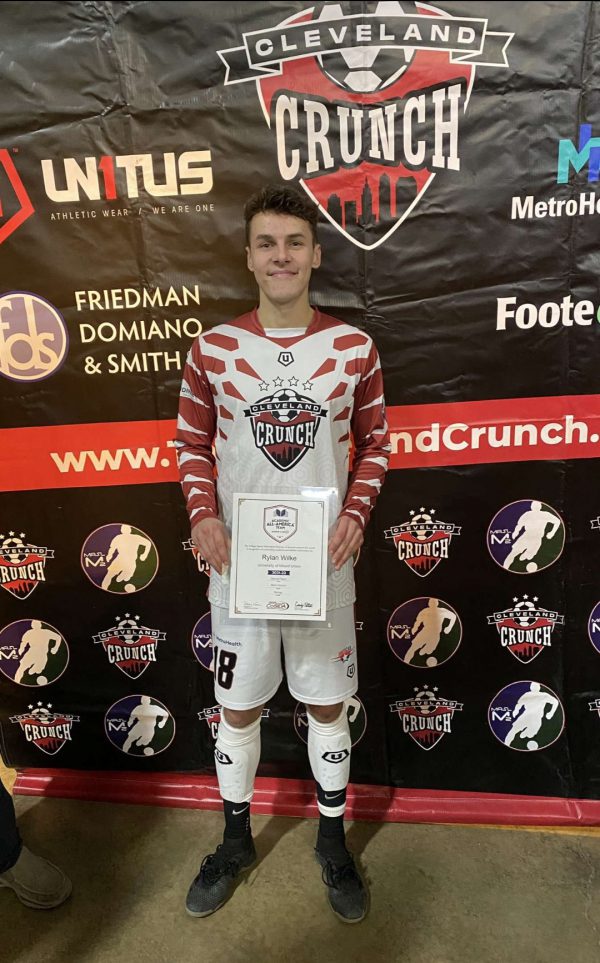 The Crunch's preseason game in Utica, NY is a game Wikle will never forget. They were playing at an M1 MASL arena and he didn't know what other facilities were like. He felt "blown away, it was so cool as there were close to two thousand people there and the atmosphere was crazy."
To start the regular season, the Crunch traveled to Michigan. Wikle felt lucky enough to be on the roster for that first game. It didn't go as he had hoped. There were opportunities for him to score and make an impact and he went on to say "it was a bit of a let-down game for me. The team is very competitive, and the roster is always changing. I knew I had my chance; I had my moment and I kind of let myself down. A lot of the guys told me to keep my head up, it's coming, you're going to score, and it just never happened that game"
What he did next speaks to his character and perseverance. Wikle used that set of circumstances as motivation instead of feeling defeated. After the game he immediately circled the next game on his calendar. He told himself "the next game I need to make something happen to keep my spot on the team. I need to keep the guys trust in me and keep my confidence in myself." He did just that. Wikle scored twice and had one assist.
That game had additional significance. There was a joke on the team regarding Rylan's last name. Some of his teammates would call him "winkle" pronouncing his last name incorrectly. He told them they could continue to call him "winkle" until he scored. The teammates agreed and said they'd hold him to that, so it was a fun moment for him to let them know, after scoring that first goal, they had to call him Wikle.
In sports it's often said, "the first one is the hardest" and after his first goal Wikle was relieved but also felt a huge adrenaline rush. Looking back on that goal and the response from the crowd he wishes he would've celebrated with the fans. Soccer is a team sport and that is definitely not lost on Wikle. He enjoys the team celebration after scoring but I could recognize his humility when he spoke of the fans who showed him so much love and energy.
What speaks more to his character is the list of people who he told me inspired him throughout his life thus far. Primarily he mentioned his parents, Bob and Laurie, as his biggest supporters. He is grateful for the fact that they don't miss a single game no matter the distance. His father is a considerable influence and someone he looks up to especially as a role model in athletics. He went on to say that both his mom and dad motivated him in all aspects of his life. Wikle said "my parent's take a lot of pride in myself and my brother's success. They deservedly should take credit for it. They paved a great path for me and my brother to succeed."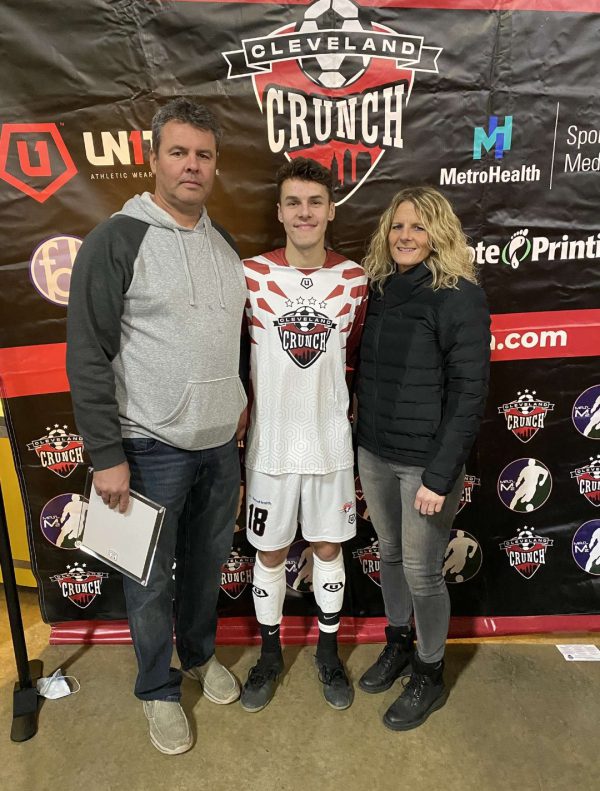 Wikle also credits the coaches he's had over the years:
"Thom Clark. He has coached me for my club soccer team since I was seven years old. He has taught me a ton about the sport of soccer and shaped me into the player I am today."
"James Walchanowicz. He was my high school soccer head coach. He was the most passionate soccer coach I've ever had and coached our team to two district titles and won two conference championships."
"Carter Poe, David Krems, and Joe Chmura. My coaches at Mount Union. All three taught me how to play soccer at a high level and sharpened my skills." The coaches from college brought his Academic All-American award to the Crunch home opener. That gesture made Wikle very appreciative.
The Crunch's team captain David Jordan and teammate Boban Cancar are two other integral people in Wikle's life. They both took him under their wing and their standout leadership has made Wikle comfortable. As a rookie he felt nervous at times and even a little intimidated. Jordan and Cancar were open and inviting making Wikle feel at ease. The more at ease he feels the better he is able to play.
I asked Wikle to provide me with some fun facts about him and how he spends his time when he's away from soccer. Liverpool is his favorite soccer team. Lionel Messi and Cristiano Ronaldo are his favorite players. Wikle enjoys playing golf and admires Tiger Woods' golf game. He often spends hours watching Messi, Ronaldo, and Woods highlights.
Skiing is also something Wikle enjoys though he hasn't been able to hit the slopes yet this winter. He likes to play poker and organizes a yearly poker tournament. Marvel movies are his favorite as he's a self-proclaimed "big movie guy." Wikle likes to be home to spend time with his parents, his brother Cody and his yellow lab named Buddy.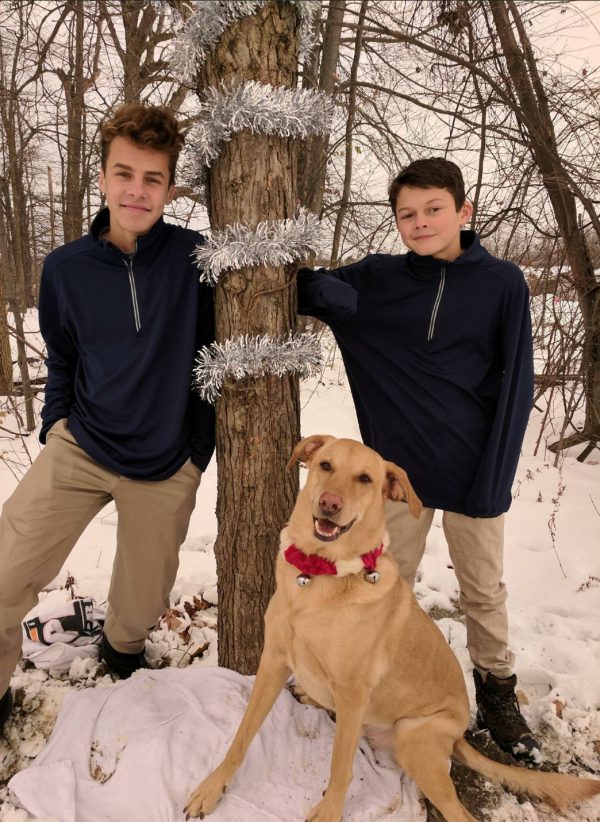 He also expressed his adoration for Cleveland sports fans by saying "I love Cleveland sports fans; they are known to be some of the most passionate fans in the world and I think soccer fans are notorious for that…so to have that combined is just amazing. I love playing in front of them.
Wikle is only 21 years old but in the brief time I spent talking to him he gave off an elevated level of professionalism and maturity. The Crunch's head coach Louis Kastelic said this of Wikle "Rylan is off to a fantastic start. Every time he steps on the field, whether it's practice or a game, he plays the same. He always brings the same level of energy and positivity. He listens to the experienced players around him and he never seems to get too high or too low. He has a ton of potential, and it seems like he is just starting to scratch the surface and he could be a real big part of this team's future."
To be a part of the team's future is something Wikle didn't rule out. His schooling will be very time consuming and he's unsure if that would factor into playing time. However, due to how great the past few months have been for him with the Crunch, he hopes to continue to have it be part of his life. He said it best "being a part of the Crunch family is something I value."

NEO Sports Insiders Newsletter
Sign up to receive our NEOSI newsletter, and keep up to date with all the latest Cleveland sports news.