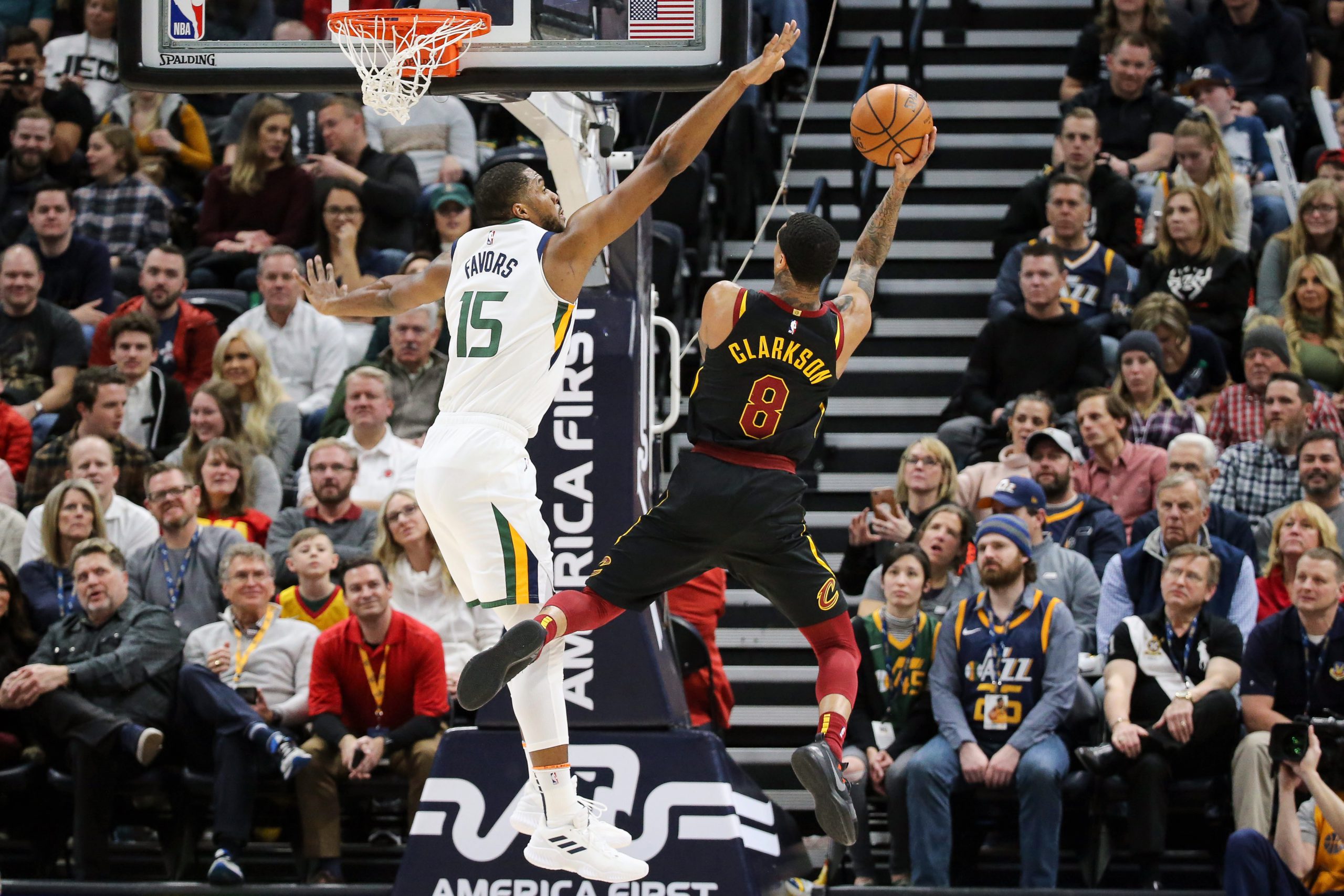 The Cleveland Cavaliers were handily defeated by the Utah Jazz on Friday night, preventing the Cavs from clearing their name as the only team in the league without double-digit wins while the Jazz extended their win streak to six games. Friday's contest didn't start off looking as if it would be a blowout, with Cleveland down just two points (18-20) late in the first quarter.
However, with Utah's dominance inside — they had 60 points in the paint — and Cleveland's inability to either stop players on the perimeter or play adequate pick-and-roll defense because centers Ante Zizic and Channing Frye are neither quick, nor athletic,  the game got out of hand for the Cavs and quickly. The Jazz had 61 points by halftime and Cleveland — missing a bevy of staunch defenders in Tristan Thompson, Larry Nance Jr. and David Nwaba — had no answers for Utah.
To make matters worse, the Cavs were abysmal from the floor. Finishing the game with 41.4 percent shooting from the field and 29.2 percent from three-point range hides just how bad they were. While Cleveland's frontcourt was simply ineffective against Utah, the perimeter group of Collin Sexton, Alec Burks, Rodney Hood and Jordan Clarkson — the four guards the Cavs look to for offensive firepower — shot (28.6 percent) 12-42 from the field.
Meanwhile, Jazz star guard Donovan Mitchell went 9-15 from the floor while scoring a game-high 24 points and Utah's star center Rudy Gobert tallied a double-double with 19 points and 15 rebounds. Gobert also added five assists, two blocks and two steals to his statline.
With a final score of 99-115, it was indeed one of the worst games for Cleveland this season, as they were down by as many as 38 points in the second half.
Per cleveland.com's Chris Fedor, Hood noted that Utah simply exposed their multitude of weaknesses:
"They played a great game and exposed us on some stuff that we need to work on. Talking. Finding ways to score for each other. Things like that. But they played a great game."
Next up for the Cavs is a matchup against the Denver Nuggets, who won't be able to dominate Cleveland athletically as Utah did, giving the Cavs a sliver of hope against a team that simply outmatches them talent-wise.

NEO Sports Insiders Newsletter
Sign up to receive our NEOSI newsletter, and keep up to date with all the latest Cleveland sports news.