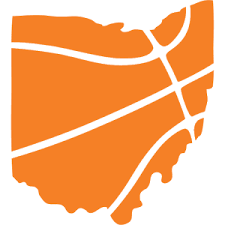 Conference championship survival hangs in the balance for several schools in Northeast Ohio heading into Friday, Feb. 17.
Here are four pivotal games taking place throughout the region:
1. Elyria @ Mentor
The Elyria Pioneers (16-3, 9-2) control their own destiny in the Greater Cleveland Conference title race. A win on Friday night at Mentor would keep the Pioneers in sole possession of first place in the conference.
The Mentor Cardinals (13-5, 9-3) lost on the road at Elyria in their first meeting, 74-69, but could move into a tie for first if they defend home court. If Mentor defeats Elyria, the Medina Bees (15-5, 9-3) could end up tied for first in the conference with a win over Shaker Heights.
Mentor travels to Medina on Friday, Feb. 24, and it's possible that game could end up determining the Greater Cleveland Conference Championship. For Elyria, the road to the conference title is simple: win all three remaining regular season games and the Pioneers are conference champs.
If Mentor wins tonight's showdown, things become a bit more interesting in the GCC landscape.
2. Oberlin @ Clearview
Two of the best teams in Lorain County do battle for the Patriot Athletic Conference. Oberlin (15-4, 12-2) travels to Clearview (16-3, 13-1) for a winner take all conference championship.
Oberlin won the first meeting of the season, which was Clearview's only conference loss. That game was at Oberlin, but the Clippers get the chance to defend home court and add another year to their banner on Friday night.
It should be a competitive battle, as Oberlin's star center Donald Johnson will be matched up against Clearview senior DeAri Todd, who scored 34 points in a crucial game earlier this week. Clearview point guard Deuce Martin is one of the leading scorers in the PAC and in Lorain County.
Head out to Clearview High School for the 7:30 pm tipoff, as this game has everything basketball fans could hope for in a rivalry showdown.
3. Avon @ Berea-Midpark
The Avon Eagles (14-5) and Berea-Midpark Titans (13-6) are tied for first in the Southwestern Conference, both entering play with 12 wins and four losses in SWC action.
Avon Lake (14-6) is also in that three-way tie for first in the conference, and travels to Midview Friday night. Barring an unlikely upset, the winner of Berea-Mipark vs. Avon will remain in first place, tied with the Shoremen.
Olmsted Falls and Westlake are both just one game back of first in the conference.
Needless to say, the standings are scrambled near the top of the SWC.
The bottom line for Friday night's showdown in Berea is that the winner will remain in first place in the conference.
Avon split its two meetings against Avon Lake, so if both teams win out for the rest of the regular season, they could end up becoming co-champs.
Berea-Midpark lost both of its matches against Avon Lake, so if the Titans win out, they would need Avon Lake to lose one of its last three games.
Meanwhile, Olmsted Falls and Westlake are both alive in the conference title race, but need help.
The Southwestern Conference will be interesting to keep an eye on for the next week and tonight's Eagles-Titans match will go a long way in deciding the outcome of the title race.
4. Massillon Jackson vs. Akron St. Vincent-St. Mary
One of the biggest regular season games in the entire state will take place at Massillon Jackson.
Akron St. Vincent-St. Mary (14-5) travels to a hostile environment, AKA the Water Park, to try and upset the Polar Bears.
No team has been able to win inside the Bear Den this season, as Massillon Jackson (17-1) is ranked No. 2 in the state in Division I.
STVM just missed the cut in the latest AP State Poll for Division II, but is right outside the top ten.
Massillon Jackson just demolished No. 3 Wooster (80-52) on Tuesday, which came into play undefeated through 19 games.
Jackson has also beaten a few other impressive teams along the way this season, splitting its two matches against North Canton Hoover and dominating the rest of the formidable Federal League competition.
Aside from Hoover and Wooster, Jackson has not faced as tough a test as the one that arrives Friday night.
The Irish come into play battle-tested, having already played competitive games against St. Ignatius, St. Edward, Archbishop Hoban, and Villa Angela-St. Joseph, all of whom are among the best teams in Northeast Ohio.
Between now and the State Tournament, Jackson may not have a tougher match come its way.
The Polar Bears are rightfully considered one of the favorites to reach the Final Four in Division I, and although this regular season game against STVM doesn't have as big of implications, both teams can use it as a measuring stick.

NEO Sports Insiders Newsletter
Sign up to receive our NEOSI newsletter, and keep up to date with all the latest Cleveland sports news.