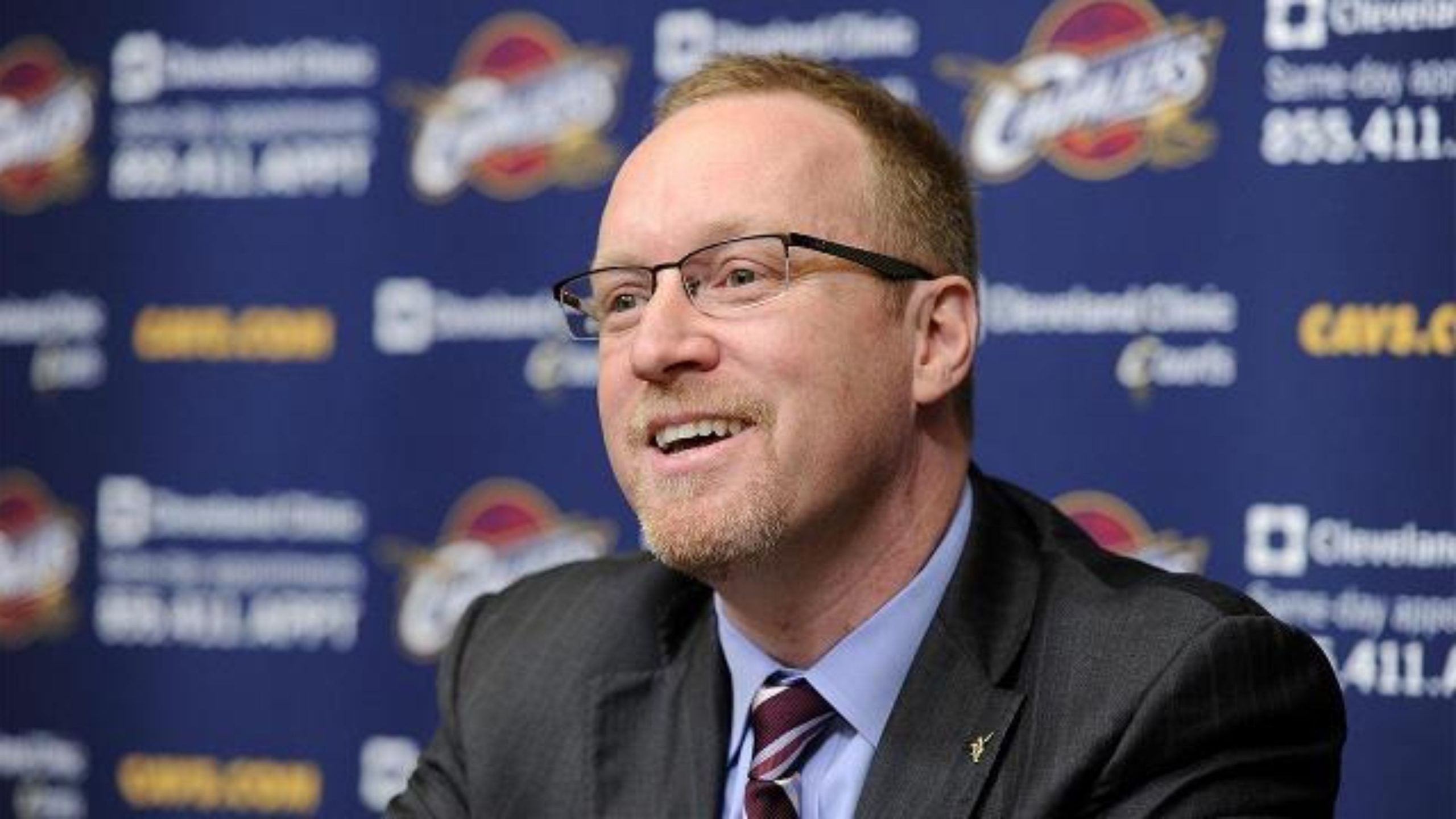 The Cleveland Cavaliers and David Griffin parted ways in 2017 after Cleveland decided to not renew Griffin's contract. Griffin of course was one of the main individuals behind bringing the city of Cleveland their first title in 52 years. On Thursday Griffin had some comments about his tenure in Cleveland come out in a Sports Illustrated piece.
Jake Fischer of SI spoke with Griffin about the change of direction his job as the GM of the Cavaliers changed once LeBron James returned. Griffin was looking forward to building the rebuilding Cavaliers into something from essentially the ground up. Cleveland at the time currently had roughly three young pieces you could've argued they wanted to "build around."
Griffin talked about the return of LeBron made his job less enjoyable. " Everything we did was so inorganic and unsustainable and, frankly, not fun. I was miserable, Griffin said. From a GM's position this does kind of make sense, most see themselves as architect's.That aspect of the job is immediately removed from the position once a player of LeBron's caliber joins your franchise.
You are no longer building towards the future and stability within the franchise, you are instantly tooling the roster to win a championship. Yes, you can argue that a championship is always the goal, which makes another quote from Griffin stand out."Literately the moment we won the championship I knew I was gonna leave, There was no was I gonna stay for any amount of money."
These comments are surprising because the conversation has always been that Cleveland would not come up to the contract Griffin wanted. One has to wonder if his relationship with Gilbert was so bad that needed to leave, Kendrick Perkins certainly thinks so.
Would Griff have any credibility if he wasn't in the front office with Lebron on team? Griff for the last 2 years you praised Lebron for buying into the Culture in Cleveland and how professional he was and now your saying it's inorganic?! Your real problem was Dan Gilbert!!! 💯👊🏾

— Kendrick Perkins (@KendrickPerkins) August 1, 2019
The last thing Fischer talked with Griffin about was LeBron. Griffin said, "I don't think he's the same animal anymore about winning." He went on to say, "many in the NBA now suggest James harbors two priorities: enduring to team with eldest son, Bronny, and one day owning a franchise."

NEO Sports Insiders Newsletter
Sign up to receive our NEOSI newsletter, and keep up to date with all the latest Cleveland sports news.