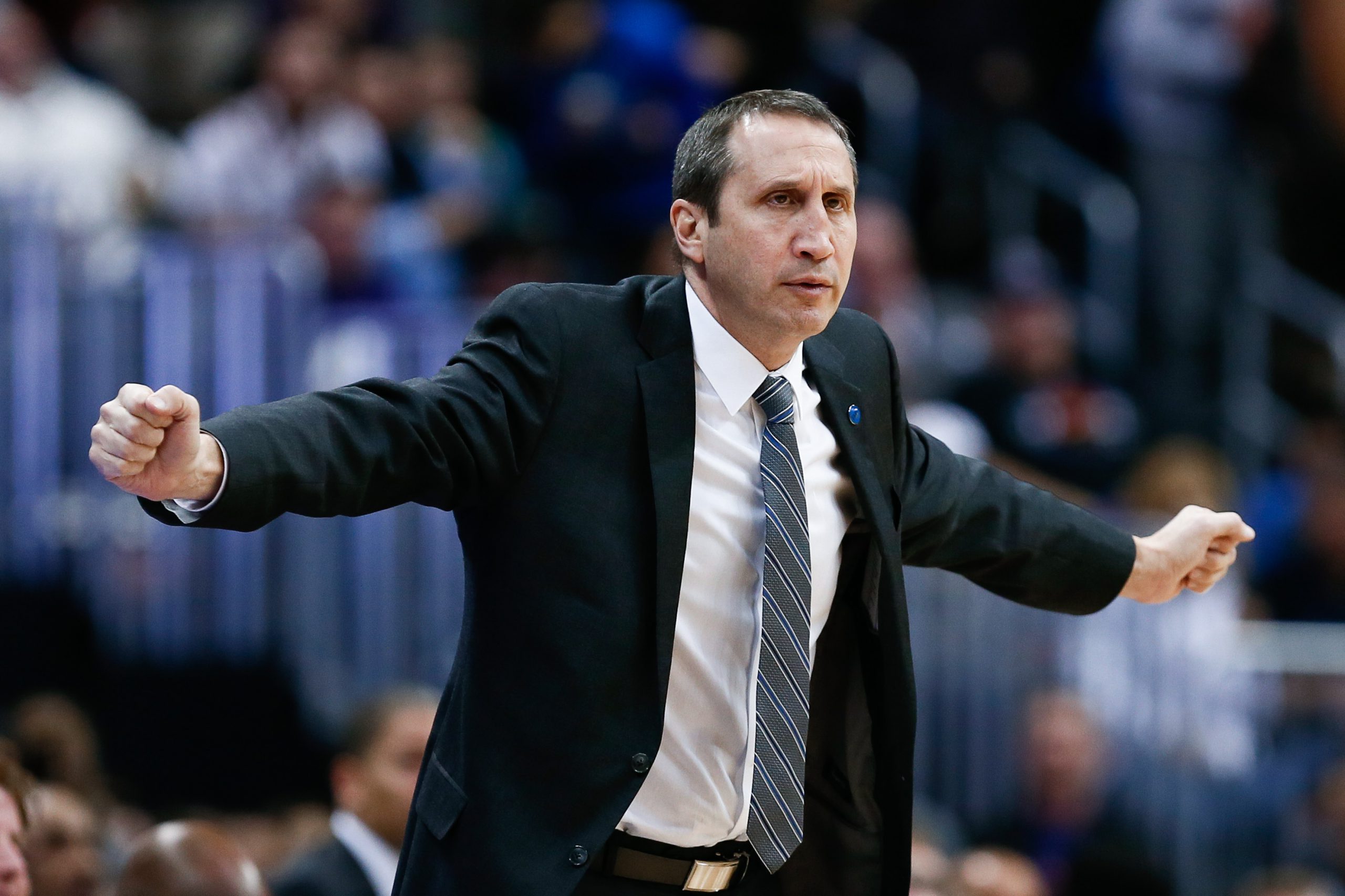 According to the Jerusalem Post, former Cleveland Cavaliers head coach David Blatt has been diagnosed with Primary-Progressive Multiple Sclerosis (PPMS), the rarest form of multiple sclerosis (MS). The 60-year-old Olympiacos head coach, previously a head coach for Israel and Russia's national teams, is the only Israeli to be an NBA head coach.
Per Healthline, "people with PPMS experience a decline of neurologic function over time. It becomes increasingly difficult for signals from the brain to get through to the rest of the body.
However, the rate of progression can vary. It's possible for people to maintain a steady state without new or worsening symptoms for extended periods."
After being diagnosed "a few months ago," during the 2018-19 season, Blatt has started to experience serious issues with "fatigue, balance and strength."
"So," Blatt says in an open letter, "the problem is PPMS, which in my case acts out with my legs giving out. Fatigue, balance and strength are real issues for me. I've started a special treatment for muscular strengthening and balance, as well as swimming and water exercises in order to improve my physicality. I try to be more active, even when it comes to small moves. I challenge myself to do simple functions that are easy for mostly everyone, but very demanding for me in most occasions."
"This battle is real, continuous and never-ending," Blatt continues, "as there is no treatment for this disease. Though, it's not life-threatening."
Blatt has been one of the most successful coaches in EuroLeague history, winning a number of domestic titles, a EuroLeague championship in 2014 (along with Coach of the Year honors), two EuroBasket medals (2007 and 2011) and an Olympic medal (2012).
Despite a forgettable stint in the NBA that saw his coaching acumen maligned due to his lack of familiarity with the NBA rules and a reluctance to criticize former Cavs superstar LeBron James, Blatt was twice named NBA Coach of the Month and led Cleveland to the 2015 NBA Finals despite injuries to stars Kyrie Irving and Kevin Love forcing him to adjust on the fly.
After being fired in favor of former Cavs head coach Tyronn Lue, Blatt returned to Europe to resume his dominance, even winning a EuroCup gold medal in 2018.
Obviously a man who was born to be a coach, Blatt has no intentions of letting his condition stop him from doing his job.
"I'm a coach," Blatt says, "and my job is to lead, to teach and inspire many people. The fact that I'm not that mobile or active does not affect my mental ability to do these things.
Noting that periods of adversity oftentimes unmask an individual's true character, Blatt actually seems to be inspired by his diagnosis rather than defeated by it. Reciting a quotation from legendary head coach John Wooden, he leaves no doubt as to what his mindset is moving forward.
"The great John Wooden once said: "Things work out best for people who do their best regardless of the situation". My condition is no picnic, but many have to go through worse. It's my responsibility to set up an example for everyone, in order to live their life in the best way possible and never, never give up."

NEO Sports Insiders Newsletter
Sign up to receive our NEOSI newsletter, and keep up to date with all the latest Cleveland sports news.