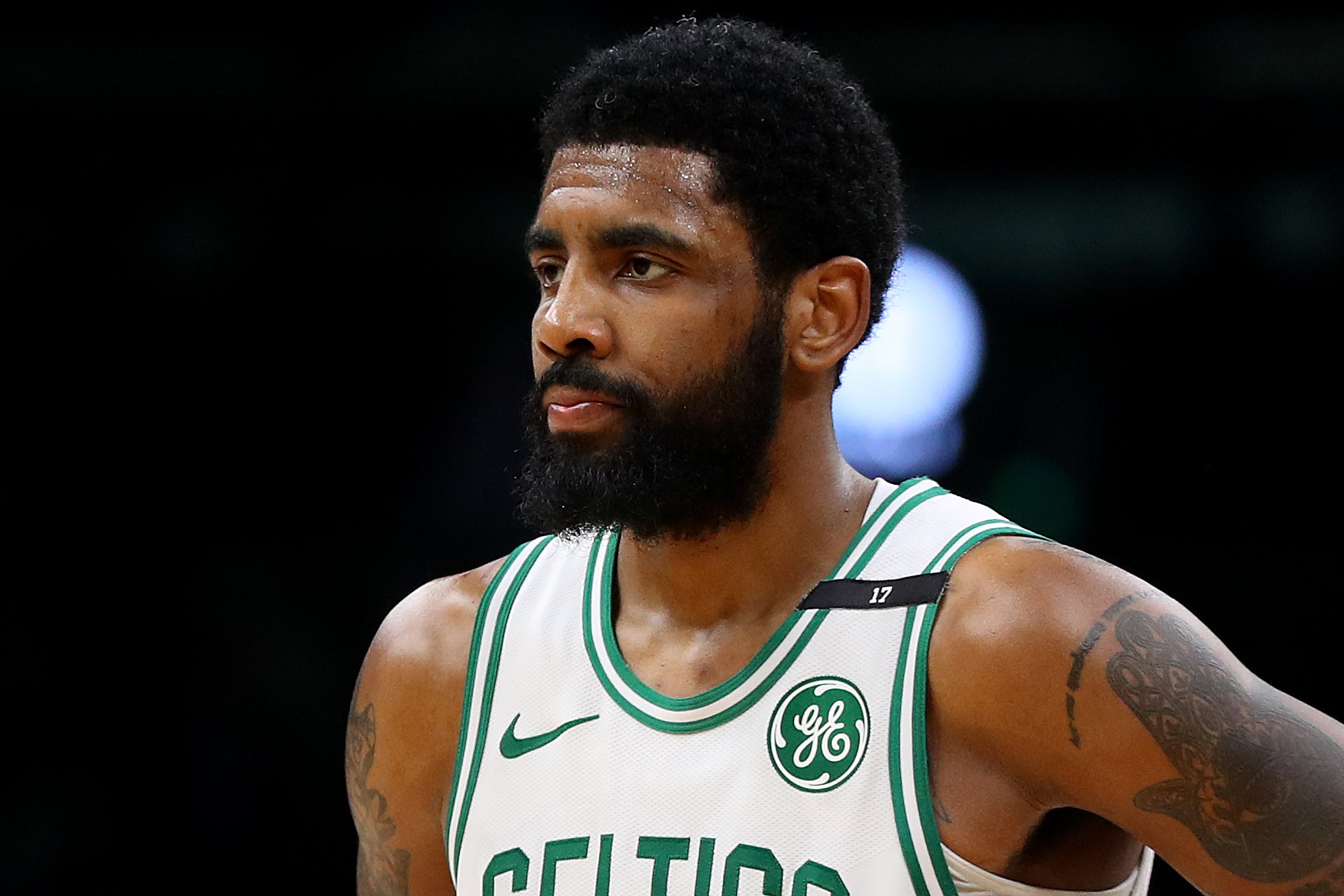 While Kyrie Irving has been looking for success since the moment he forced a trade from the Cavaliers two years after winning a championship, the guards last few season have been going down in flames.
Wednesday night was much of the same, as the Celtics were eliminated from the NBA postseason in five games, losing to the Milwaukee Bucks four games to one.
While there will be enough blame to go around, Irving, who may have played his last game in Boston, did not exactly go out with a bang.
The linescore is as ugly as it looks – 15 points, 6-for-21 shooting, 1-for-7 in three's, -25 while on the floor.
Those that are not fans of Irving, Cleveland or not, are letting Kyrie have it on twitter with a barrage of some funny yet very truthful tweets.
Rt for @KyrieIrving
Like for a 2000 Green Ford Taurus pic.twitter.com/3cHpwwpyxQ

— A 2000 Green Ford Taurus (@AFordTaurus) May 9, 2019
Lebron right now. pic.twitter.com/rNM6yvDQhI

— Emmett Golden (@egoldie80) May 9, 2019
Kyrie Irving just took himself out of the game to meet up with the round hair lady, enough said #BOSvsMIL pic.twitter.com/fO8atm6u9s

— CleWest (@erjmanlasvegas) May 9, 2019
Kyrie Irving: pic.twitter.com/omixcX3frG

— Los Angeles Lakers (@NBALakersReport) May 9, 2019
Kyrie Irving's first half:

5-16 FG, 0 AST pic.twitter.com/4hC6zXrJz1

— SportsCenter (@SportsCenter) May 9, 2019