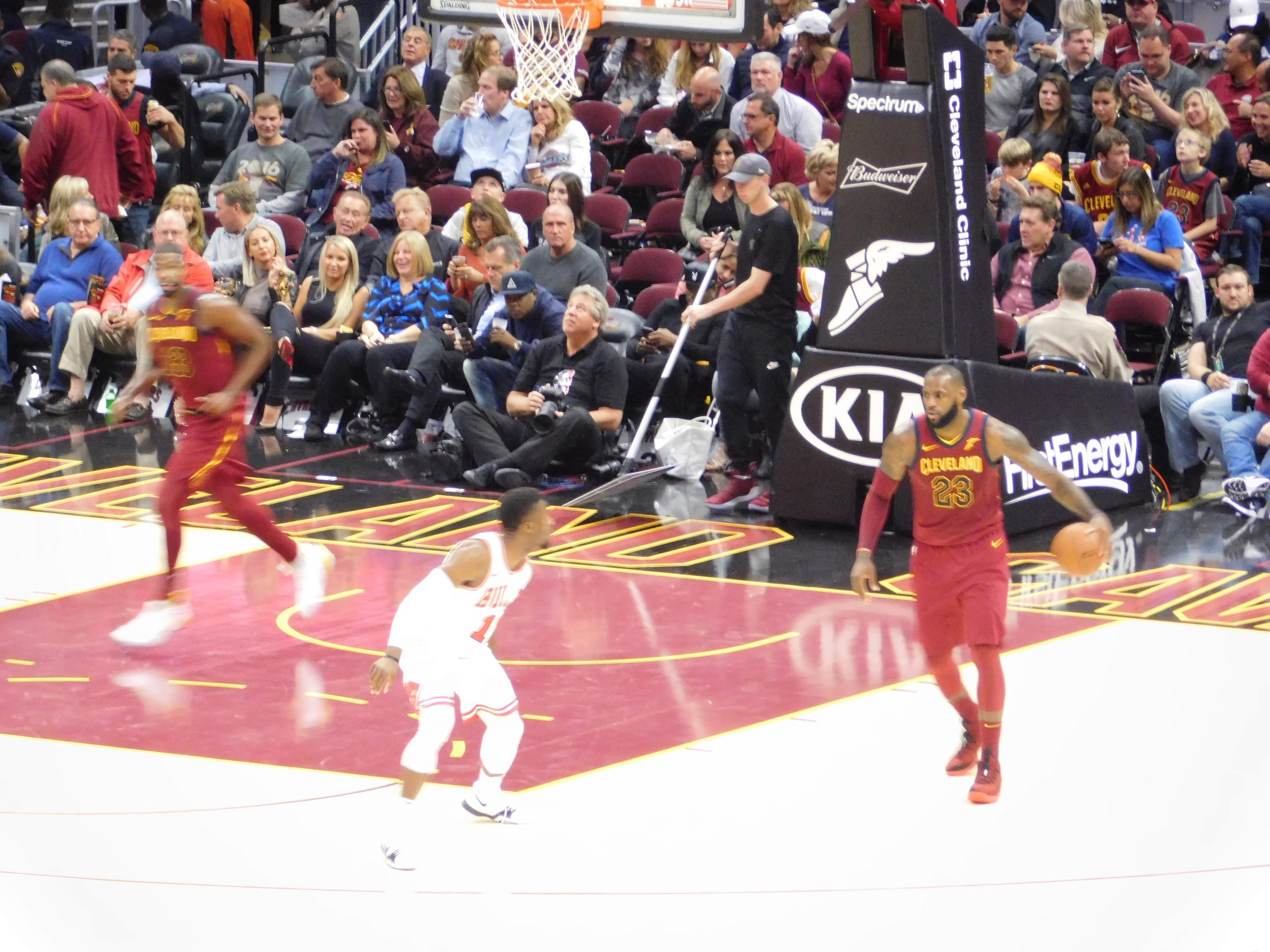 CLEVELAND– It's that time of year. The Cleveland Cavaliers annual January slump is in full effect and with it, plenty of questions about not only whether or not they're equipped to challenge Golden State in the NBA Finals, but if they're equipped to even win the Eastern Conference.
That's what happens after three straight losses, two by 28+ points at the hands of Minnesota and Toronto, and the latest of which featured Cleveland blowing a 22-point lead to the Pacers.
Panic is setting in.
But if there's anything we've learned from each of the last two seasons, January basketball means very little come April, May and June. Last season for example, the Cavs lost more games than they won in January, going 7-8, and six months later were right back in The Finals for a third straight season. Cleveland always turns it on when they need to and it helps having the best player on the planet. So despite a 2-4 start to the month of January here in 2018, betting against them at least in the Eastern Conference would be misguided.
Beyond that though, this slump doesn't do much to invoke confidence that the wine and gold can take down Golden State. You don't see Steph Curry and company losing three straight games, or four of five. We'll find out just how close they are to the defending champions on Monday when the two foes square off, both at full strength, for their second and final meeting of the regular season. If it's another blowout loss as it's been in each of the last two mid-January meetings between the two rivals, it will only further magnify the chasm that exists between them.
Which leads me to the overarching point here: Cleveland needs to be willing to include the Brooklyn pick as a deal sweetener at the trade deadline. For starters, the Nets aren't as bad as they were a season ago, There are nine teams with an identical or worse record than the Nets right now and while they'll most definitely be a lottery team by season's end, they're unlikely to have the highest odds at earning the No. 1 overall selection. The Brooklyn pick is losing value by the day.
But it goes beyond that. For many Cavs fans, there's this general consensus that if LeBron leaves this offseason, it's okay because he delivered on his promise to bring a championship to Cleveland. He'll be lauded here forever and rightfully so. But to those people, I wonder how is one enough? How is one championship enough when you have the arguably the best player to ever play the game on your team for four years? Eleven years if you count his first stint in Cleveland.
Being runner up shouldn't be satisfying. It's certainly not for LeBron, who with every NBA Finals loss – fair or unfair – is docked in his chase of Michael Jordan. If that's his expectation, why shouldn't it be for fans? More importantly why shouldn't it be for the Cavs organization?
Shortsighted as it may be, the Cavaliers need to maximize what's left of their marriage with LeBron. Cleveland fans know all too well after suffering through years of embarrassing decisions by the Browns that draft picks are a great source of hope, but are worthless if used improperly. In the NBA, just by the nature of the draft, it's even harder to hit on players than the NFL, because the drop-off from picks one, two, and three is so severe to picks four, five and six. And even if the Brooklyn pick does end up as No. 1 overall and in all likelihood Marvin Bagley, that leaves the Cavs where: competitive for the near future? The Bengals have been competitive for years and haven't won a playoff game this century.
Nice as that sounds, a championship sounds better. A championship gets hung in the rafters on a banner. A championship is remembered forever and passed on to the next generation of Cavs fans. Championships live forever. Competitiveness and yearly relevance are optically pretty, but they mean nothing. Cleveland has been afforded an automatic pass to the NBA Finals in LeBron James. They best not waste their potential final year with it because of egos. Dan Gilbert and company can't get a straight answer from LeBron over whether or not he's staying, so the Brooklyn pick is their insurance policy. Too bad the insurance policy isn't worth anywhere near as much as what it's insuring.
This all isn't to say they should just be trading the pick to trade the pick, simply because they don't feel well equipped to beat the Warriors. It needs to be the right deal and no, the right deal isn't DeAndre Jordan. It's hard to picture how he makes the Cavs abundantly better or more level with Golden State. Paul George would be the ideal move, assuming Oklahoma City is willing to shop the two-way guard. There are a few other packages that would be worth the Brooklyn pick as well, but being so stingy with it is unwise.
It took this franchise 46 years to win their first Larry O'Brien Trophy, which makes up the majority of the 52-year championship drought the city of Cleveland suffered through. Remember that if you're still on board with holding onto the pick for dear life.
Organizationally, if the Cavs aren't doing whatever it takes to win a title while this window with LeBron is open, they're doing it wrong. And if he leaves this offseason and Cleveland has just one title to show for his four-year return, then this was largely an opportunity wasted. One title is great; a second would be better.
The Cavs brass has 10 games to decide how they want this season to end: as a bridesmaid for the third time in four years, or the bride at least one more time.

NEO Sports Insiders Newsletter
Sign up to receive our NEOSI newsletter, and keep up to date with all the latest Cleveland sports news.