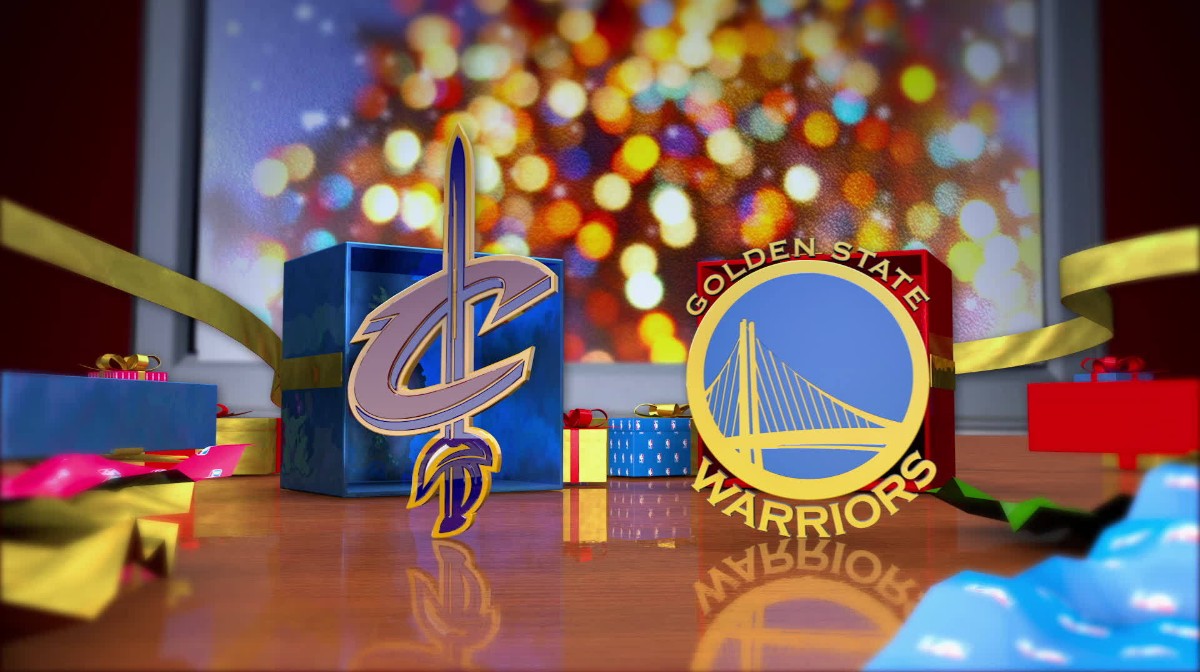 The last time the two teams met was Game Six of the 2015 NBA Finals, June 16th. The Warriors celebrated on the floor of Quicken Loans Arena, while LeBron James lost an NBA Finals series for the fourth time in six trips.
The Cavs had all offseason to re-live the memories and it was apparent from the unofficial start of the 2015 season, Cavs Media Day, that the players had not forgotten the pain that came along with losing.
On September 28th, at the Cavs practice facilities in Independence, Ohio, LeBron told members of the media from around the world, "It gets worse and worse every time you lose."
Cavs' guard and lockdown defender Iman Shumpert was as important a piece in the 2015 playoff run as anybody on the team, as he played every game of the playoffs, playing more total minutes than anyone besides LeBron and Tristan Thompson.
Shumpert played through pain and injuries throughout the post-season, especially in the Finals, and had the un-enviable task of guarding Steph Curry, at times, and Klay Thompson.
Neither of those two elite scorers had particularly explosive scoring outbursts in the series, and a lot of the credit has to be due to Shumpert.
One of Shumpert's passions away from basketball is music. He is a recording artist, singer/rapper. He released the song, "Highlight Reel" in October, in which he made a reference to losing the Finals, saying "You can't comprehend my mental pain, when I took that L to Golden State."
Wednesday, December 23rd, it was still evident that the feelings from the series in June were fresh for Shumpert, when he spoke with members of the media following the 91-84 win over the Knicks.
Shumpert told reporters, "We've been waiting for this. Guys have been working their asses off to be healthy. I can't speak for everybody, but for me, I'm still salty. I'm happy to be playing Golden State."
His team leader, LeBron, echoed similar sentiments, with a bit of a different perspective. James told reporters Wednesday night, "The memories will come back as soon as we walk in the building, but we understand that it is one of 82… Friday will not be the end of our season like it was in June."
As for Head Coach David Blatt, who went through a difficult journey in his first season as an NBA coach, making it all the way to the Finals, only to be under-manned and depleted due to injuries, and come up short against a talented team, the more-seasoned coach in his second-year, had another way of putting it.
"The significance of the game is a bit more because of the excitement of the game," Blatt said in his post-game press conference, "I don't think there's anyone on our team that doesn't remember the Finals, and I don't think there's anyone on their team that doesn't remember it either."
There's no doubt that Golden State has been just as anxious for this game to come, as well. They spent all off-season having to hear criticism that if the Cavaliers had been healthy, they may not have won the Finals.
They came out with a chip on their shoulder, setting an NBA record, by going 24-0 to start the season.
They are 27-1 coming into the game. Curry is having one of the greatest seasons of all-time, averaging 31 points, six assists, and making nearly five three-pointers per game, on pace to break his own NBA record by a landslide.
If there is one criticism to Golden State this season, which it is almost absurd to even think someone could have one for a team that is 27-1, it is that the Warriors have not played the next three best teams in the NBA yet; the Spurs, Cavaliers, and Thunder.
Christmas Day will give basketball fans a chance to see a matchup when both teams are as close to healthy as one could hope.
Warriors' small forward Harrison Barnes has been described as doubtful for Friday's game, but his absence hasn't caused any drop-off in the team's production the last few weeks.
The Cavs are finally healthy with everyone on the roster, but Kyrie Irving will not be unleashed with no restrictions this early, having just made his season-debut on Sunday.
Kevin Love was not on the floor for any of the NBA Finals, as his postseason ended in Game Four of the Eastern Conference Quarterfinals in Boston, so it will be interesting to see what kind of impact he has in the game, as well.
Irving said he re-watched the injury he suffered in Game One of the NBA Finals eight times this off-season, before saying he couldn't do it anymore.
He was one of the most visibly angry players at Cavs Media Day in September, saying "We're going to play with a lot of anger and more rage."
Irving may not be able to play with as much of that as he would like to in this Finals Rematch on Christmas, but you can bet he will make his presence felt.
Although this game only counts as one of 82, it sure feels like the guys involved are going to turn it up a few notches on Friday.

NEO Sports Insiders Newsletter
Sign up to receive our NEOSI newsletter, and keep up to date with all the latest Cleveland sports news.