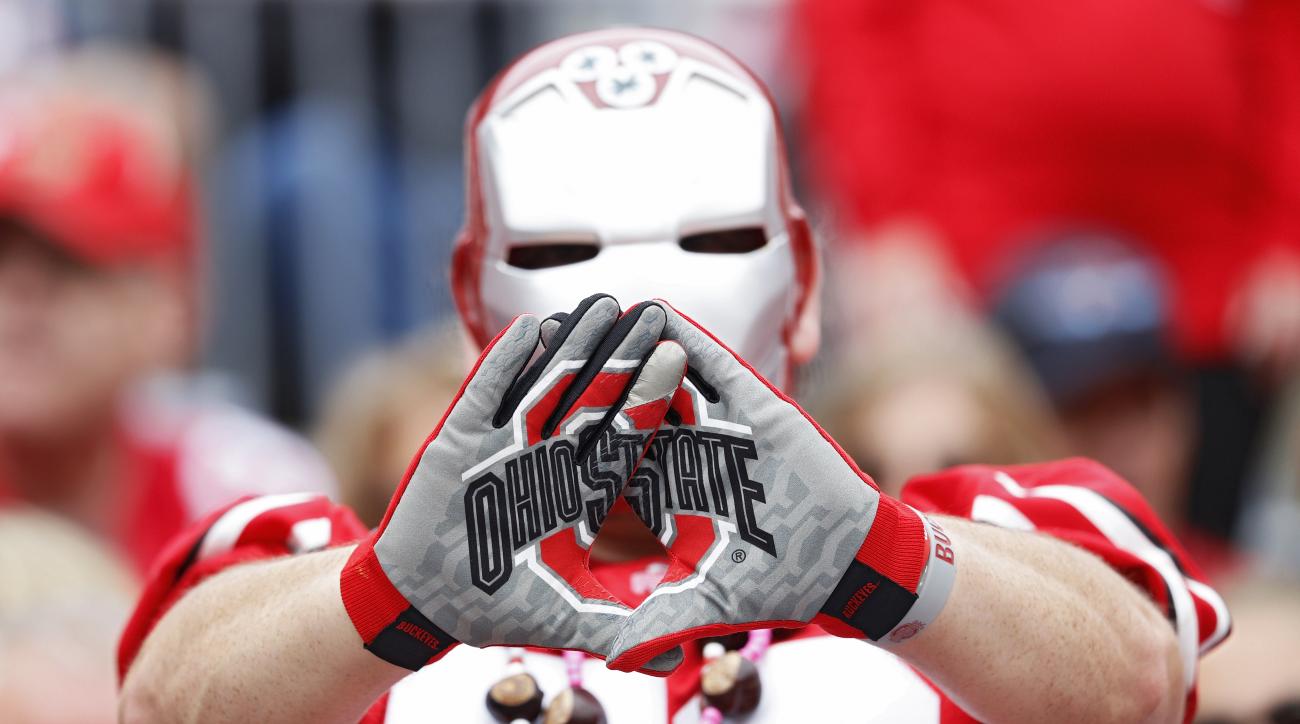 The first College Football Playoff rankings of the 2017 season are out and have left Buckeye fans scratching their heads.
After dethroning Penn State in a thrilling 39-38 victory at the Horseshoe, the Buckeyes appeared to be a lock for one of the top four spots on Tuesday night. That was not the case, as Ohio State found themselves on the outside looking in at number six in the CFP rankings.
The committee left a bunch of people scratching their heads, as Georgia leaped Alabama for the top spot. The Crimson Tide, Notre Dame, and Clemson followed the Bulldogs.
Below are the entire top twenty-five CFP rankings, the first of many rankings to come this year.
Week 10 College Football Playoff Rankings:

1. Georgia
2. Alabama
3. Notre Dame
4. Clemson
5. Oklahoma
6. Ohio State pic.twitter.com/ONoeGNq11X

— ESPN CollegeFootball (@ESPNCFB) October 31, 2017
Week 10 College Football Playoff Rankings:

7. Penn State
8. TCU
9. Wisconsin
10. Miami

— ESPN CollegeFootball (@ESPNCFB) October 31, 2017
Week 10 College Football Playoff Rankings:

11. Oklahoma State
12. Washington
13. Virginia Tech
14. Auburn
15. Iowa State

— ESPN CollegeFootball (@ESPNCFB) October 31, 2017
Week 10 College Football Playoff Rankings:

16. Mississippi State
17. USC
18. UCF
19. LSU
20. NC State

— ESPN CollegeFootball (@ESPNCFB) October 31, 2017
Week 10 College Football Playoff Rankings:

21. Stanford
22. Arizona
23. Memphis
24. Michigan State
25. Washington State

— ESPN CollegeFootball (@ESPNCFB) October 31, 2017