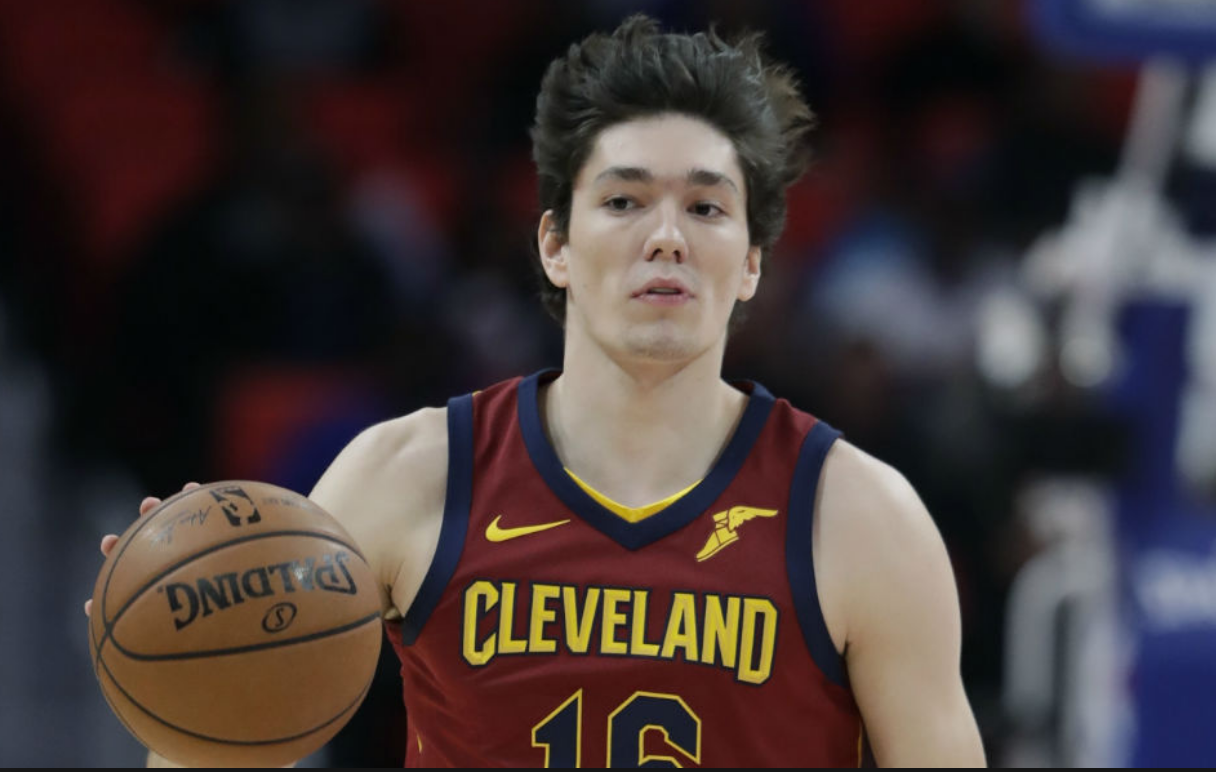 CLEVELAND, Ohio — The Cleveland Cavaliers are set to embark on their second post LeBron James era. This time around, the Cavs should an intriguing to watch this season. Of course, the Cavaliers would be showcasing the number eight overall pick PG Colin Sexton on Tuesday. He will be making NBA preseason debut. The Cavs will also have some veterans returning from last season.
The diverse roster consists of:
Guard Jordan Clarkson
Forward/Center Channing Frye
Guard George Hill
Guard Rodney Hood
Guard Kyle Korver
Forward/Center Kevin Love
Forward Larry Nance Jr. 
Forward Cedi Osman
Guard/Forward J.R. Smith
Forward/Center Tristan Thompson
Center Ante Zizic
The Cavaliers decided not to go the rebuilding route by trading players like Kevin Love. Instead, Love signed an extension with Cavs for four-year, $120 million during the off-season. Cleveland also shown interest in Minnesota Timberwolves guard Jimmy Butler, but a deal is no-where near to close.
The Cavs are coming off their fourth trip to the NBA Finals and are not expected to make a fifth-consecutive trip there due to the departure of LeBron James. Meanwhile, the Cavs did decide to bring back head coach Tyrone Lue. Lue goes from being the coach of a shoe-in NBA finals team to a team that is now considered a developing team.
The Cavs will have talent. They will be versatile, athletic, speed, and the ability to mix and match lineups. If there is one thing you should expect from Ty Lue's lineup. He will more than likely be changing the starting lineup and bench rotation more frequently. Expect younger players like Ante Zizic and rookie Colin Sexton to fight for minutes early on in the season. By the end of the season. These three guys could be playing a significant amount of minutes and making significant contributions. George Hill will be the opening day starting point guard barring an injury. Expect rookie point guard Colin Sexton to push for that starting job early and often. Sexton is the future guard of this Cavalier team. As for players like Tristan Thompson, J.R. Smith, Kyle Korver. They are just a few of the players who could be involved in trades this year. The Cavs don't have many draft assets or young assets. But they do have some intriguing pieces that could help a contender this year.
This Cavs team can win anywhere from 25-40 games this year. If they can get off to strong start and stay consistent. They could look to add more players to trade to improve their roster. 40 wins would put the Cavs right in the middle for eighth seed spot in the playoffs. Some believe this Cavs team can compete for the postseason so long as they stay healthy and get production from everyone who is in the rotation.
The Cavaliers will tip-off their first preseason game Tuesday (10-2-18) against the Boston Celtics at 8 p.m. on TNT. The Cavs first regular season game will be Wednesday (10-17-18) at the Toronto Raptors. Tip-off is at 7:30 p.m.
Follow: @Tim_Whelan216

NEO Sports Insiders Newsletter
Sign up to receive our NEOSI newsletter, and keep up to date with all the latest Cleveland sports news.