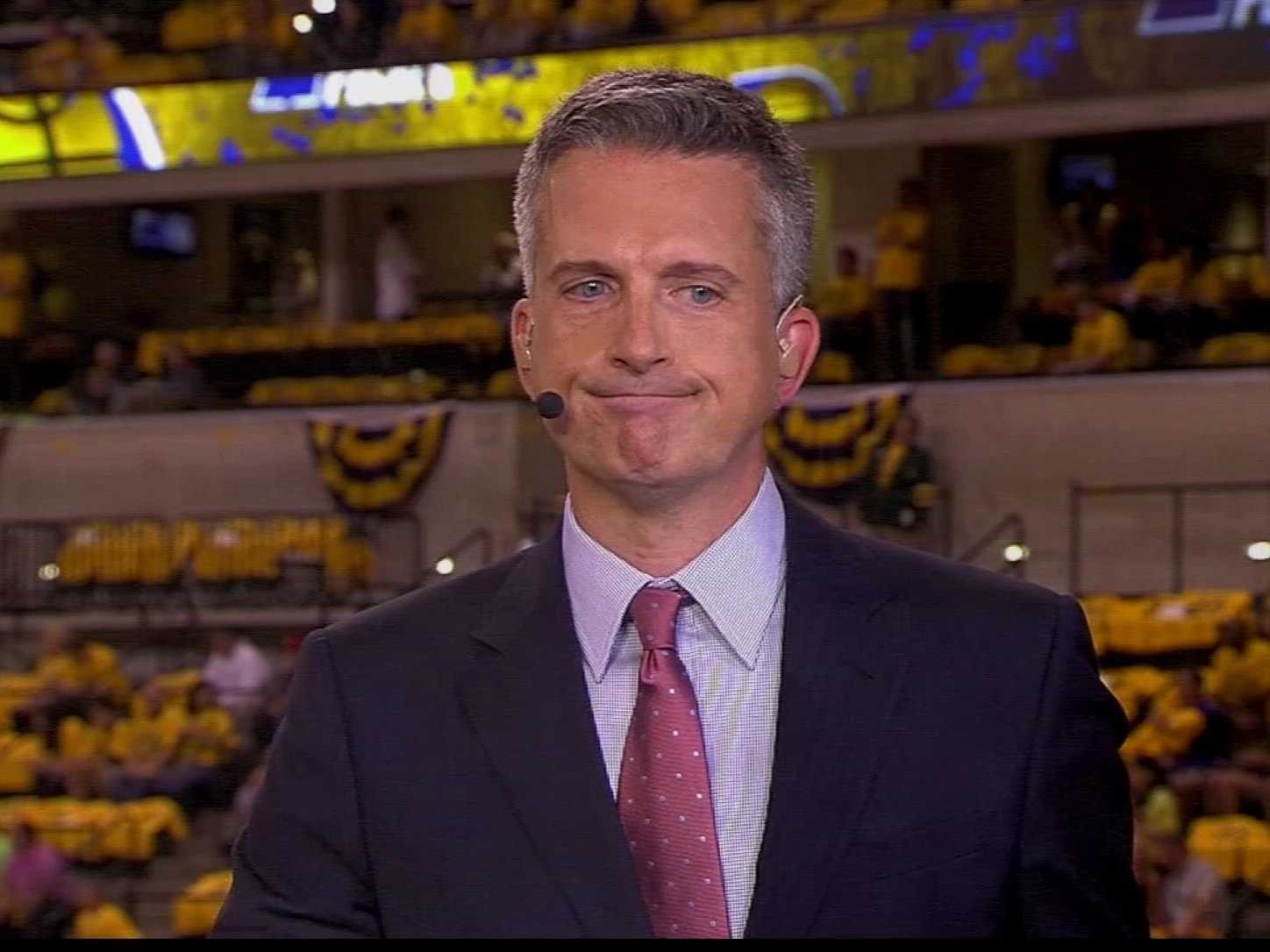 Longtime and former ESPN voice Bill Simmons for years has been nothing more than a Boston sports fanboy who if it doesn't involve Boston usually doesn't support or like it.
So it should come as no surprise that in his latest podcast, Simmons went on a rant stating that if the Cavs, who have the worst record in the league, win the NBA Draft Lottery and take Duke stud forward Zion Williamson, he's leaving sports.
What a glorious day it would be.
Here's what Simmons had to say about the Cavs and the lottery, saying that Cleveland 'doesn't deserve' to have Williamson on their roster.
Seriously?
"If Cleveland wins the lottery and gets Zion, I'm quitting sports," Simmons told Ringer NBA writer Kevin O'Connor on 'The Bill Simmons Podcast.'
"I'm just done. I'm out. The Ringer turns into a pop culture site, you're going to have to look for a new job. I'm done. If Cleveland wins the f—ing lottery again, I'm done. I'm done with all professional sports, I'm out."
"I think, Zion in Cleveland…" O'Connor began. "They do not deserve Zion!" Simmons continued.
The Cavs have dropped seven straight and sit at 8-30 on the year. If they don't end with the worst record, they will be right there at the bottom by the time the season ends in April.
"I just think like, enough. We're sorry LeBron left Cleveland, but enough with the karma for Cleveland," Simmons went on to say.
It's interesting that an entitled brat like Simmons would root against a city where sports struggles seem to be the norm.
His jealousy about the Cavs is ridiculous considering how many titles his beloved Celtics have.
We can only hope that the Cavs do win the lottery and pick Williamson, and that we will have heard the last from Simmons.
Somehow, someway I don't see it happening.