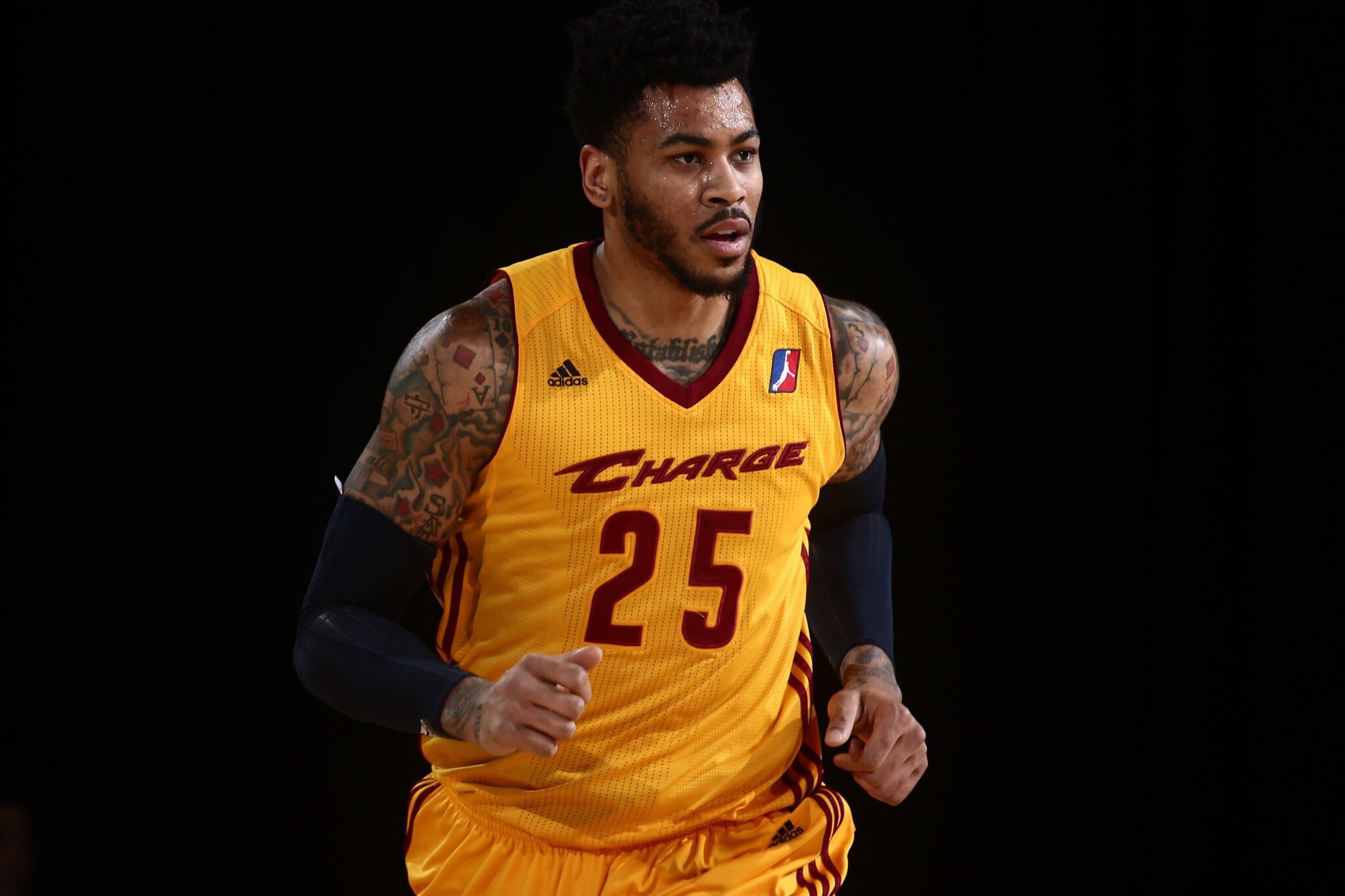 According to the Detroit News, Eric Moreland will be suiting up for the Detroit Pistons in the Orlando Summer League circuit.
Moreland, who was a welcome surprise at center for the Canton Charge last season and a NBA G-League (formerly D-League) All-Star, averaged 12.8 points, 12.2 rebounds, 2.8 assists, 2.7 blocks and 1.7 steals per game in his inaugural season with the Charge. As his stat-stuffing would indicate, Moreland became an integral piece of the Charge's offense, which is a credit to his ability to score effectively and efficiently. The Charge run a guard-heavy offense that doesn't seem them passing into the post but attacking from the perimeter to make plays, a trend that's swept across the NBA as well. Nonetheless, aside from Grant Jerrett, a big man who took 4.2 three-point attempts per game last season, Moreland was the only big man to average at least 10.0 field goal attempts per game for the Charge last season.
With his ability to score out to the three-point line, score out of the pick-and-roll and find teammates for easy baskets showed a versatility that likely wasn't expected of him. Playing point guard in high school before a growth spurt saw him turn into a center, Moreland came to Oregon State University as a raw but athletic player who still possessed some guard skills but was still learning how to play in the frontcourt. After sustaining multiple injuries between his four-year career at Oregon State and his first two seasons with the Sacramento Kings, Moreland's ability to develop as a player was hampered. Nonetheless, after the Cavs took a flyer on him last year and made him their designated player on the Charge roster, Moreland benefited from how invested the team was in his health and development.
Unfortunately, Moreland's performance didn't parlay into a call-up for him. In fact, the Cavs would sign Andrew Bogut, Larry Sanders and then fellow G-Leaguer Edy Tavares to the regular season roster instead of Moreland. While they were seemingly looking for a more traditional rim-protector, the Cavs missed out on Moreland's defensive ability, mobility, playmaking and scoring ability. Bogut (fractured tibia) and Tavares (fractured hand) would sustain serious injuries with the Cavs while Sanders would be released because it was taking him too long to get into playing shape.
According to HoopsHype's Alex Kennedy, Moreland worked out for the Los Angeles Lakers earlier in the offseason. As a result, it's not surprising to hear Moreland is looking at going in a different direction with his playing career. Especially considering that Moreland had interest from both the Lakers and the Pistons in 2015, according to RealGM.
Moreland will certainly have a chance to step on the court for the Detroit Pistons since center Aron Baynes declined his player option, according to The Vertical's Shams Charania. The Pistons also seem open to moving center Andre Drummond. That would leave Boban Marjanovic as Moreland's biggest competition for playing time and while Marjanovic is certainly big, standing at 7-foot-3, he's not nearly as mobile a player as Moreland. With that being said, Moreland should have a better chance of stepping foot on the court, due to the league's affinity for semi-positionless and guard-heavy lineups.
In the Summer League, Moreland will battle Henry Ellison, Landry Nnoko and Mike Tobey for playing time at center. The Pistons first game will be Saturday against the Oklahoma City Thunder, on July 1st.

NEO Sports Insiders Newsletter
Sign up to receive our NEOSI newsletter, and keep up to date with all the latest Cleveland sports news.