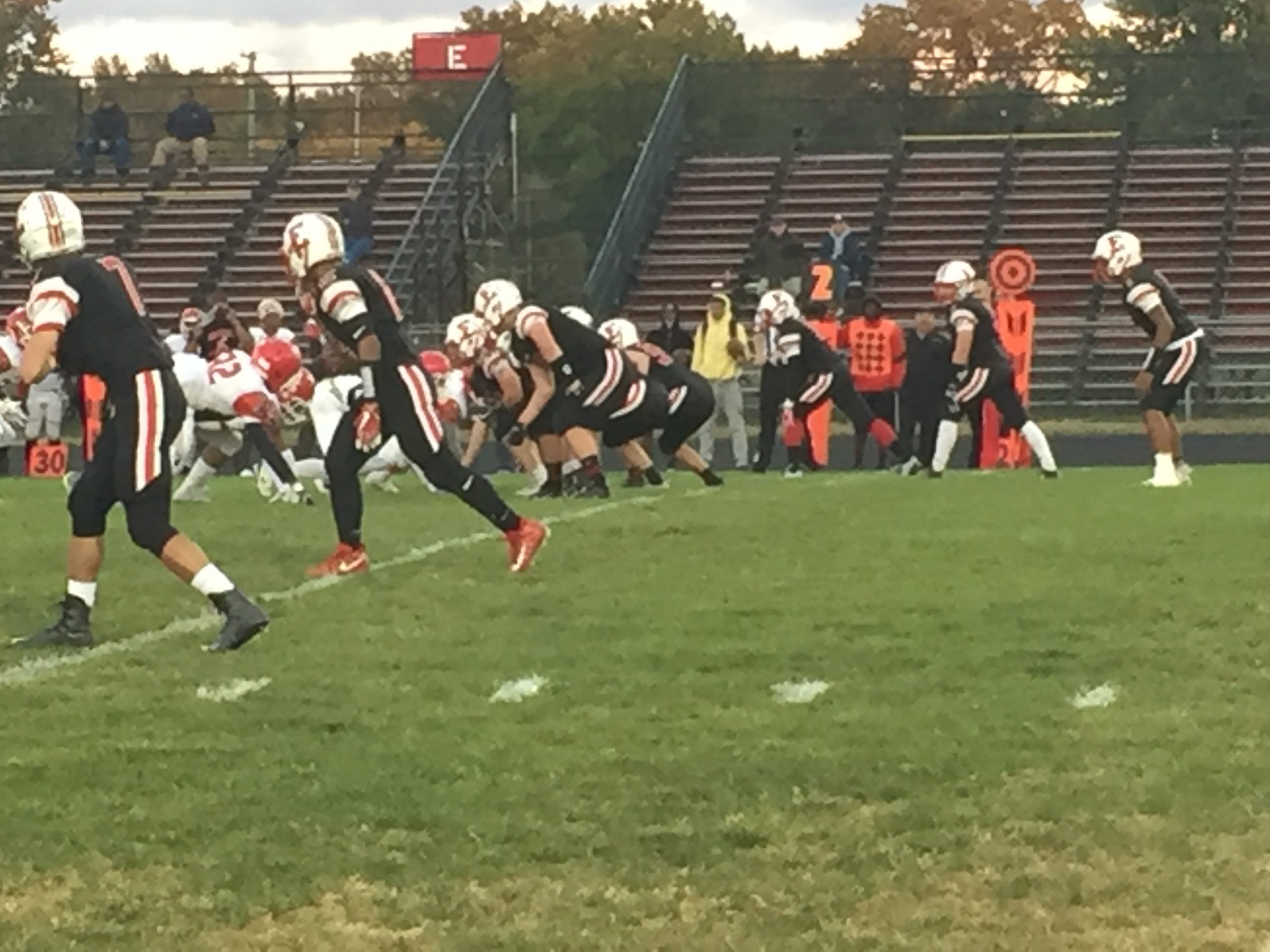 ELYRIA, OHIO – Down 20-0 late in the first half, it looked as if Shaker Heights was going to cruise to a seemingly easy victory. But Elyria had other plans, scoring 14 points in a span of 23 seconds, and taking the lead in the third quarter.
The defense held on from there as Elyria picked up their first win of the season, holding off Shaker Heights, 31-28.
Shaker Heights got their offense up and running in the first quarter when senior quarterback Jamir Dismukes found Micah Hills for an 18-yard touchdown reception. The extra point was no good, and Shaker led 6-0.
Elyria then drove down the field, getting inside the five-yard line, but got no points out of it as Caleb Lewis' 34-yard field goal went wide left.
In the second quarter, Dismukes found Hills for his second touchdown reception of the game, to pad the lead to 12-0, and found Hills again later in the quarter. This time, the Raiders converted the ensuing two-point conversion, and were up 20-0 with 1:26 left in the half.
Elyria picked up their first points of the game, taking only 54 seconds, scoring on an eight-yard touchdown reception by senior wide receiver Deviian Williams.
Coach Sean Arno then elected to go for an onside kick, and Elyria recovered. Senior running back Tristan Arno would punch it in from a yard out, cutting the Shaker Heights lead to 20-14 going into halftime.
Elyria got the ball to start the second half, and senior quarterback Dontae Beckett rumbled into the end zone from nine yards out to give Elyria a 21-20 lead going into the fourth quarter.
After a crucial stop by the Elyria defense, the offense struck again. This time, Beckett found senior Scott Ethington for a 16-yard score to increase the Elyria lead to 28-20.
On the ensuing possession, Beckett found Williams for a 60 yard gain, which would have been a touchdown if not for a stop by Dismukes. The Red Raider defense held, and Lewis kicked a 23-yard field goal, giving Elyria a 31-20 lead with 5:01 left.
Shaker Heights then answered with a few big plays. First, Dismukes ran for a first down on third-and-long. Next, Dismukes found Will Greer on a 28-yard reception.
After a sack by Elyria defensive end Martale Hudson, Dismukes found senior tight end Billy Dunn Jr. for a 51-yard reception. On third down, Dismukes would punch it in from five yards out, and would later add on the two-point conversion, cutting the Elyria lead to 31-28.
Elyria recovered the ensuing onside kick, and Beckett rushed for a ten-yard gain to seal the deal for the Pioneers. Beckett had a big night, going 11 of 16 passing for 223 yards and two touchdowns, and adding 25 carries for 137 yards and a touchdown.
"Intense. Very intense. We played hard, and fought hard to the end." Beckett said of the wild comeback win. "All we were thinking was touchdown, touchdown, touchdown. It feels great to win." he added.
Williams also contributed to the winning effort, with five catches for 148 yards and the touchdown that gave Elyria momentum. He also had four tackles on defense.
"It feels good. There's nothing else I can do except to play as hard as I can." said Williams.
The Elyria defense had four sacks, three of them belonging to Martale Hudson.
"This is my longest time playing a varsity game. I haven't played varsity all year. My coaches told me thanks for stepping up to the plate when it mattered. I feel great right now." said Hudson.
For Elyria, it was the first win for Arno as head coach, who also discussed how the big catch by Williams helped carry Elyria to victory.
"One of our goals was: Keep the ball in your hands." said Arno. "It was a huge swing in momentum. We were truly able for the first time, set up a passing game from the run game. We had not been able to do that all season long. We really came together and blocked extremely well as an offensive line." he added.
"We worked really hard. Early in the game, I'm thinking, man, it's 20-0. It's gut-check time. How did this happen? Are we gonna play tonight? They decided to keep swinging and we get some momentum and kept it. We did a great job tonight."
In a losing effort, Shaker Heights quarterback Dismukes went 14 of 25 passing for 291 yards and three touchdowns. His favorite targets were senior wide receiver Hills, who had six catches for 109 yards and three touchdowns, and Dunn Jr. who had four catches for 150 yards.
Elyria (1-5, 1-2 GCC) hosts Brunswick on Oct. 6. Shaker Heights (3-3, 0-3 GCC) hosts Mentor on Oct. 7.

NEO Sports Insiders Newsletter
Sign up to receive our NEOSI newsletter, and keep up to date with all the latest Cleveland sports news.