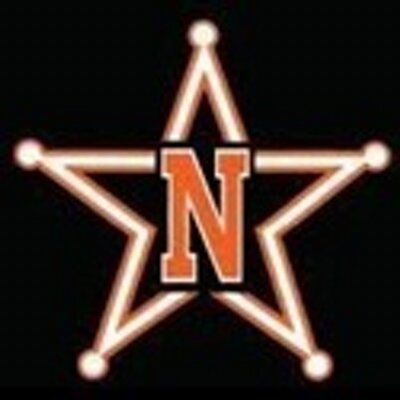 Lyndhurst, Ohio — Eastlake North stole 11 bases, and scored runs early and often, holding off a late Brush rally to win 8-5 over Brush, keeping pace in the crowded race for the top of the Western Reserve Conference.
Eastlake North got things started early, when starting pitcher Kenny Streb drew a leadoff walk, and stole second and third. He would later score on a strikeout. Senior first baseman Tyler Finucan lined a two-out single to left field, and advanced to second on a misplay.
He later came around and scored on a single by Brad Burrows to increase Eastlake North's lead to 2-0.
The Rangers would add to their lead in the second inning when Zack Mitchell hit a line drive double to right center field, just out of the reach of Nick Malenda. Mitchell would steal third and score on a single by Trent Russo to make it 3-0.
Russo stole two bases of his own to advance to third.
After a strikeout, Tyler Nagorski made it 4-0 when he laid down a perfect bunt single to the right of the infield to score Russo.
Jake Arrison drew a walk, advancing Nagorski to second. Both runners would advance on a wild pitch, and Finucan hit a sacrifice fly to center, scoring Arrison, and making it 5-0.
Brush answered in the bottom of the second with a two out rally, started by junior catcher Evan Mularo's double to center. Justin Hamilton followed with a single, and junior third baseman Josh Moore followed up with a single to right field, scoring Mularo, and cutting Brush' deficit to 5-1. Miles Brown followed with a single to load the bases, but Kenny Streb got out of the inning with a strikeout of Adam Turk.
Brush tried to start up another rally in the bottom of the third when junior Nick Malenda doubled to left field. Tyler Iacobucci also hit a liner to left field, but Tyler Nagorski made a nice diving catch to prevent a base hit. Streb eventually got the next two batters out. He pitched three innings, allowing six hits, a walk, three strikeouts, and one earned run.
The two teams traded zeroes in the fourth and fifth innings, playing through a moderate rain shower.
In the sixth inning, Jake Arrison led off with a single to right field and stole second, his third stolen base of the ball game. Cam Shreves drew a walk, and Landon Vance came on in relief for junior pitcher Travis Thompson, who threw five innings, allowed seven hits, walked five, struck out five, and allowed seven earned runs.
Pinch hitter Louie Severino hit a single to right field, scoring Arrison from third base, to increase the lead to 6-1. Jesse Purtell, who came on in relief in the fourth inning for Kenny Streb in the fourth inning, hit a sacrifice fly to right field, scoring Shreves to make the score 7-1.
Eastlake North scored their final run in the top of the seventh inning on a bases-loaded fielder's choice groundout by sophomore catcher Brandon Swearinger to increase the Ranger lead to 8-1.
However, Brush would make things very interesting in the bottom of the seventh inning.
Miles Brown led off the inning with a single, and was advanced to second on a sacrifice bunt by Adam Turk. Junior Nick Malenda doubled to right center, scoring Brown. Malenda was 2-4 on the day with two doubles and a run batted in.
"I just talked and said, you know, this game's not gonna be around for a long time, so we might as well have some laughs, live it, love it and have a great game." said Malenda.
After a hit by pitch and two walks, the latter, a bases loaded walk to Travis Thompson, cutting the lead to 8-3, junior third baseman Riley Stergar came on in relief, and got Evan Mularo to fly out to center field, scoring Landon Vance and cutting Brush' deficit to 8-4. Mularo was 2-3 on the day with a single, double, walk, a run scored, and a run batted in.
"Right now, it's just all about team. No matter what I do, I need to make sure I play well for my team to help us win." said Mularo.
Justin Hamilton then singled to left field, scoring Vance, and cutting the deficit to 8-5, bringing up the tying run in Josh Moore. But Stergar got Moore to ground out to third to end the ball game.
"We had to come in and win today." said Eastlake North head coach Dave Eberly. "We still have a shot at the conference title. We need to stay focused and play to the best of our ability, and that's what we did. I was proud of our effort at the start. We jumped on them early and held them off."
The Eastlake North offense was not shy about their aggressiveness on the basepaths, stealing 11 bases in total, three of them by Jake Arrison.
"Our aggressiveness and speed played a huge factor in winning today." said Arrison.
But it wasn't just the offense that did well today. The Eastlake North defense came up with a few big plays of their own. Catcher Jack Piascik threw out a runner in each of the first two innings, helping towards the victory efforts.
"I couldn't do anything without my team." said Piascik. "If everyone does their job, we will all be successful." he added.
Senior third baseman/pitcher Jesse Purtell earned the victory, pitching three innings of one-hit ball, walking two and striking out four.
"I wasn't expecting to pitch today. I like working with adversity because it tests your skill level." said Purtell.
Riley Stergar earned the save by getting the final two outs of the ball game.
"It feels good to get the win. I just wanted to throw strikes and help close out the victory for my team." said Stergar.
Brush head coach Tony Maniglia was proud of his team for not giving up and fighting all the way to the end of the ball game.
"Our team didn't gave up. They kept playing. We didn't quit. We finally got our bats springing a little bit, which put us back in the ball game." said Maniglia.
Eastlake North improves to 13-7 (7-3 Western Reserve) and hosts Mayfield on Tuesday, May 2.
Brush falls to 4-11 (0-9 Western Reserve) and hosts Madison on May 2.

NEO Sports Insiders Newsletter
Sign up to receive our NEOSI newsletter, and keep up to date with all the latest Cleveland sports news.