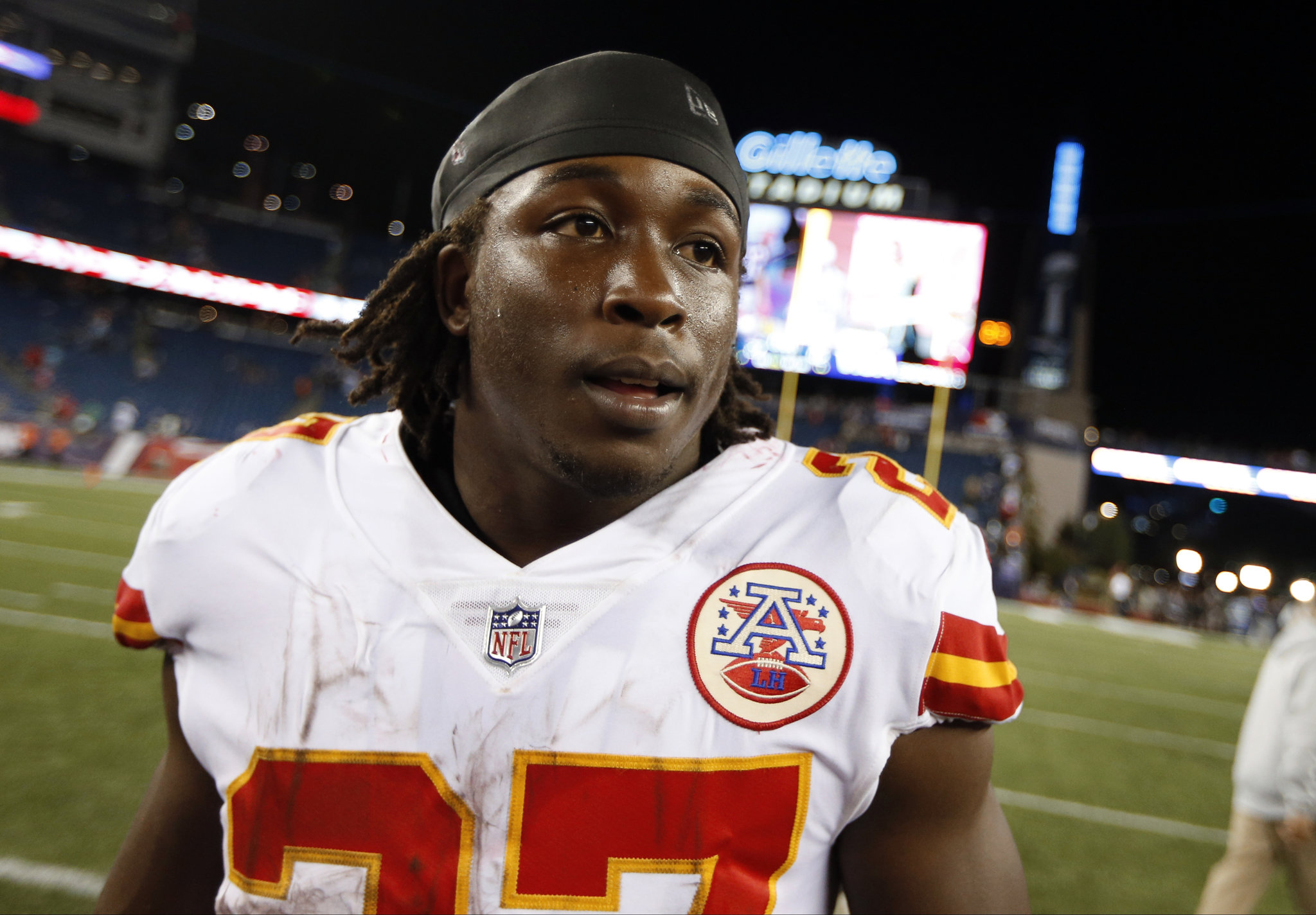 The Browns sent shockwaves through the NFL on what was a quiet Monday when about 2pm they announced they have signed hometown and former Kansas City Chiefs running back Kareem Hunt.
Hunt was released by the Chiefs back on November 30th after a video was released from TMZ showing the former Willoughby South running back pushing and kicking a woman during an altercation in a hotel room in Cleveland back in February of 2018.
The video showed Hunt arguing with the 19-year-old woman at the Metropolitan about 3:22 a.m.on Feb. 10th.
In the footage, Hunt approached the woman as he says something, before he's seen shoving her. An unidentified male steps in, and the woman proceeds to hit Hunt in the face.
More of the NFL player's friends step in as he becomes more enraged. He shoves another male into the woman, who then falls down and appears to grab her head.
As she is crouched on the floor, the footage shows, Hunt comes over and kicks her.
Part of the reason for the release is the fact that the Chiefs stated that they felt Hunt was not being truthful in his explanation to the team.
Now he's a member of the Browns, which is going to be a powder keg for some who feel like the team should look to remove themselves from players such as this.
Hunt was released ASAP from the Chiefs once the video came out, and now three months later he's back on a roster in the NFL. The Browns had better make sure they do their PR work because this could get messy.
There's plenty of opinion about the move on twitter – both good and bad.
Listen, I am all for giving people second chances, but I hope that Kareem Hunt is really serious about his commitment to being a better man because I'm tired of this domestic violence garbage, tbh

— Kauai0604 (@Kauai0604) February 11, 2019
We have Nick Chubb..why did we sign Kareem Hunt? #Browns

— John Tiedemann (@ItsTeedz) February 11, 2019
Kareem Hunt?!?! Yes indeedy!!!!

— Ty Ptacek (@Mister_1017) February 11, 2019
I apologize……. I'm excited about the Kareem hunt signing

— Jamrock (@Jamrock_216) February 11, 2019
I am not a fan of the Kareem Hunt signing. I get it, he's a great player, but I don't like the message being sent here.

— ❌ike (@maseifried) February 11, 2019
Kareem Hunt to the Browns? Kinds cool. Kind of a PR nightmare waiting to happen

— Cole Freshkorn (@Cole_Freshkorn) February 11, 2019