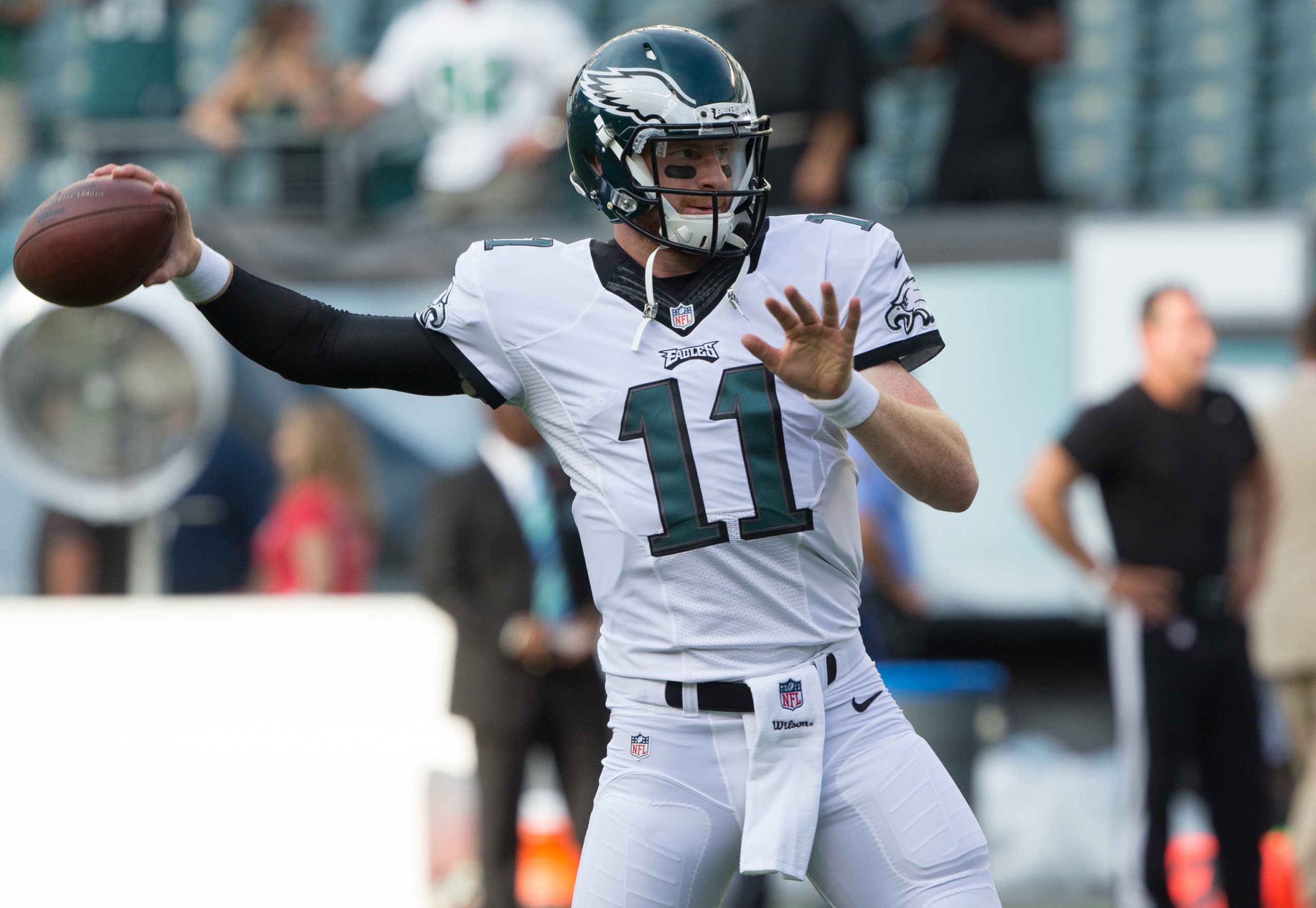 It's no secret that the Cleveland Browns have missed out on some great players in the NFL draft throughout the years and after two impressive starts so far this season, it looks like they might have missed out on another quarterback in Carson Wentz.
Through two games against the Browns and the Chicago Bears, the Philadelphia Eagles QB has put up some solid stats for a rookie. He has 468 yards and three touchdowns averaging 6.6 yards per throw with a 60.6 completion percentage. Now these aren't numbers that will blow you away, but they're consistent and consistancy is something that is needed here in Cleveland.
I say that because after the two starts for Wentz, Browns fans and NFL experts alike are raising questions about head coach Hue Jackson passing up Wentz in this years draft.
It came out earlier this month that Jackson fired Browns scouts after giving their evaluation of Wentz. Jackson and the rest of the front office crew were confident that Wentz didn't fit into the plan and system they were trying to put in place here in Cleveland. At the time, it was generally understood that if the front office believed that he wasn't the future, then it would be best to trade out of the second pick, which the Browns did.
Now on their third starting quarterback in the third game of the season, the Browns are looking like they made yet another draft mistake by trading out of the second spot in the draft.
Not so fast.
Although Wentz has performed well in his starts, he hasn't faced top tier competition yet. The Browns have a very young defense. This is also a defense that was dead last in defense in almost all categories last year and having mostly rookies and second year players on that unit isn't going to make the defense better. The Bears are almost in the same boat as the Browns. A young team on both sides of ball trying to build for the future.
If Wentz was selected by the Browns, it doesn't mean he would have the success he's had here that he's had in Philly. The Eagles had proven players on their offense that have a chemistry with each other. They just haven't had the QB to get them where they need to go. The Browns have nothing but question marks on their team and it could be a nightmare for a rookie QB to play behind the Browns offensive line.
Although it's easy to point out how well Wentz is doing right now, no one one will know if the Browns missed out on the future for a few more years now.

NEO Sports Insiders Newsletter
Sign up to receive our NEOSI newsletter, and keep up to date with all the latest Cleveland sports news.