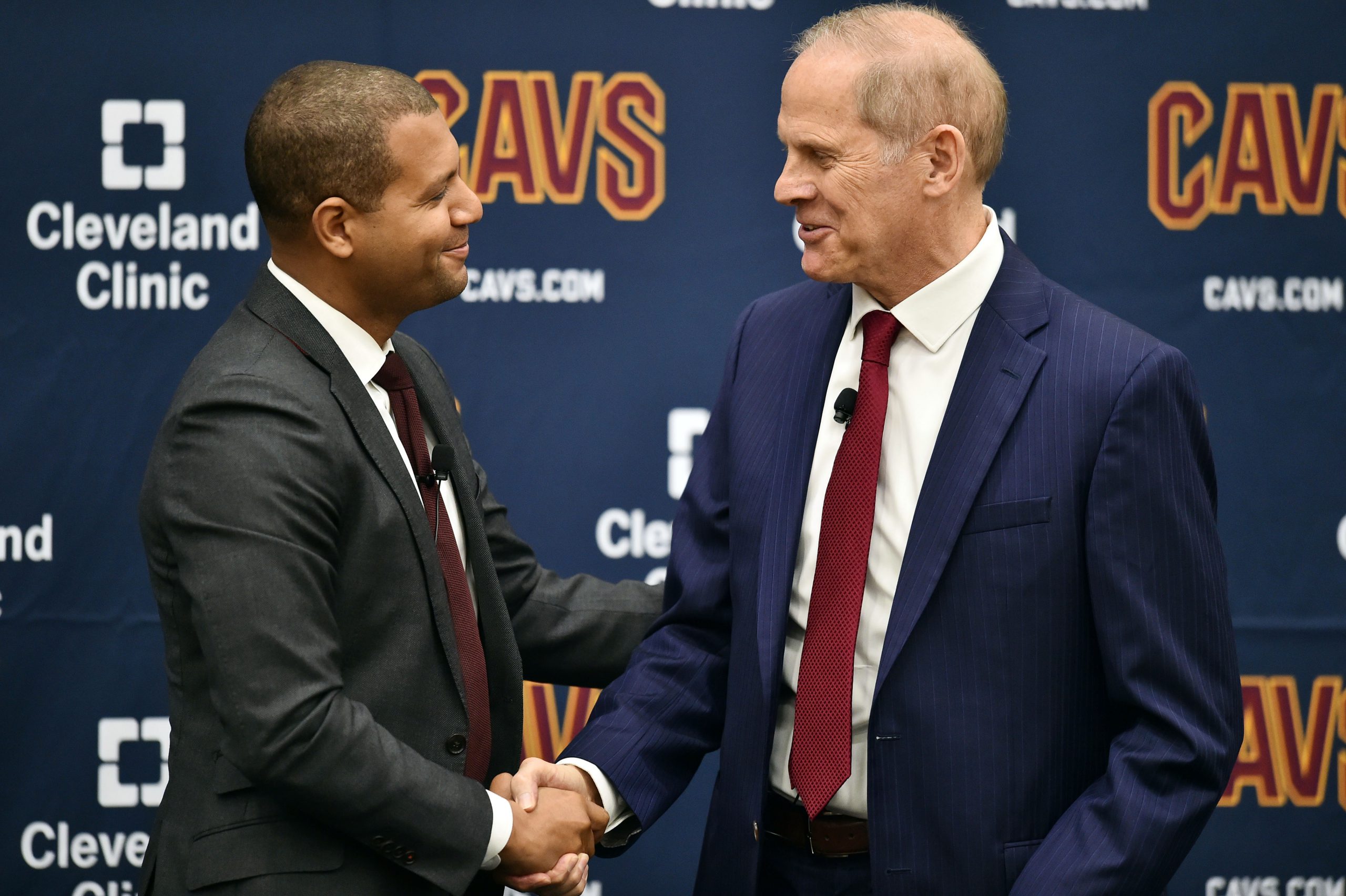 The NBA is unique in the professional sports landscape.
Because there are only five players on the floor at any one time, the great player makes a huge difference.
We just witnessed the impact Kawhi Leonard, one might be the best player in the league right now, had on the Toronto Raptors, leading them to their first championship.
The association also gives the most power to the players.
Since LeBron James and Chris Bosh joined Dwyane Wade in Miami, the star players have tried to form "super teams" to help them compete for championships, and team executives have tried to put their franchises into positions to attracts the stars.
So, if you didn't draft a superstar, and you a not a destination for superstars, what do you do?
Obviously, in Cleveland, the Cavaliers benefited from James being from Akron and wanting to bring a championship to the area.
It helped that Kyrie Irving was already here for James' return, and they had assets to deal for another star, Kevin Love, who remains with the team.
But James left after the 2018 season, so GM Koby Altman has to try to rebuild the organization. He is doing things a little differently, and quite frankly, we have no problem with it.
Altman has put his eggs into the player development basket. If you aren't in a position to draft superstars, then developing them yourself seems to be a good plan.
That why he hired a long time successful college coach in John Beilein, and this past week, hired University of California women's head coach, Lindsay Gottlieb, as an assistant.
Beilein's reputation is putting together very successful college teams without the five star recruits that Duke, Kentucky, and North Carolina usually get.
He took good high school players and turned them into very good college players, some even became first round picks in the NBA Draft.
No doubt, it's a gamble hiring a 66-year-old who has never coached in the NBA, and hiring a coach who led a Division I women's program as an assistant.
But why not?
If you are a team playing someone better than you, and you just rely on talent, you most likely aren't going to win, right?
So, you try something different. Like Cleveland State did when Kevin Mackey became head coach, you full court press for the entire game, using waves of players.
That might be your best chance.
Or maybe Altman is copying the Raptors blueprint. Not a lot of high draft choices there, but they developed players like Pascal Siakam (27th overall pick from New Mexico State), Fred VanVleet (undrafted), and Norman Powell (second round pick) into contributing players on a title team.
We have praised the Cavs for not taking on "knuckleheads", players who can and will be disruptive when things aren't going well.
In addition, it appears they also have guys who aren't afraid of working to get better.
And that means what Beilein, Gottlieb, and the rest of the organization will be teaching should fall on willing years, and it may just work.
The Cavs' plan seems to be worth the risk because it isn't the same old thought process NBA teams use. Why not get good teachers to teach the game?

NEO Sports Insiders Newsletter
Sign up to receive our NEOSI newsletter, and keep up to date with all the latest Cleveland sports news.