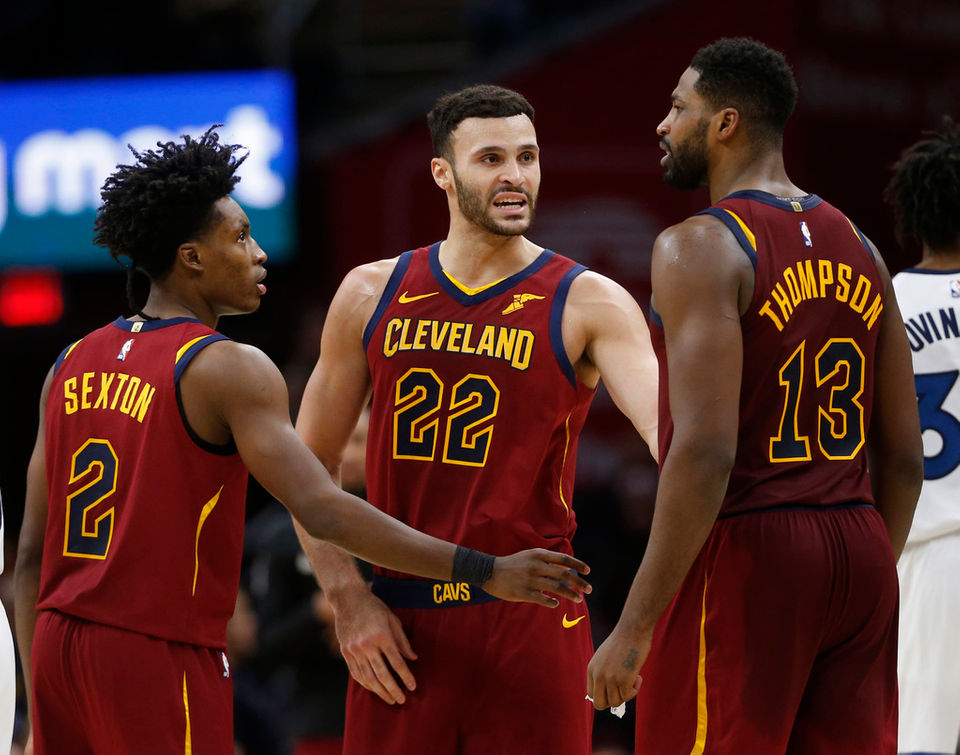 By Nick Broulis
The Cleveland Cavaliers are in a weird situation heading into the draft and a lot of that has to do with how the NBA has evolved when it comes to player movement.
Cleveland has the fifth overall pick in the draft and depending on what happens with the picks before them, they may be trading out.
Here is what Cleveland, along with cities like Detroit, Milwaukee, Memphis and Portland face. Can teams in those cities draft a potential game changing talent like LeBron James, Giannis Antetokounmpo or Kevin Durant?
If they can't, how are they supposed to build a possible NBA title contender? The NBA does have this one thing in common with MLB. The larger markets are more appealing to superstar players than a mid-market city.
Teams in smaller markets can draft great players all they want, but can they keep those players that are known as "game changers"?
Look at what the Cleveland Indians are facing in the near future with Francisco Lindor.
Player movement is crushing the NBA and the league refuses to acknowledge it or do much about it. The sad part is, there may not be much they can do about it.
I can't think of anything off the top of my head. The NBA has tried changing the contract situation, in which the current team that the player is on, can offer that player more money than a different team. Players have decided to then take less money in order to play for a different team.
This type of player movement is destroying the NBA because less teams are able to be contenders and when a league like the NBA isn't producing many competitive teams, the product suffers.
Luckily for baseball, the sport itself is a different animal and just because you have a lot of talent, that doesn't mean as much.
The Cavs can draft a great player just like Detroit, Milwaukee, Orlando and any other mid-market team, but will those players stay? And what if that team doesn't win enough to contend?
The two players I'd like to see Cleveland land if they stay at five, are Jarrett Culver and Deandre Hunter. As of now, if both are still on the board, I'd take Hunter. I think he can become a really solid player.
ABOUT THE CAVS RUMORS
The first rumor that I've heard is a possibility of bringing in Bradley Beal from Washington for Jordan Clarkson, Tristan Thompson and a second-round pick. Beal is still young, but would possibly help the Cavs speed up the rebuilding process with his ability to shoot the ball.
Adding Beal onto a roster with Collin Sexton and Kevin Love could be interesting. This would also allow Cleveland to rid themselves of Thompson's contract. Yes, Beal is owed $27 million next year and $28 million next season, but Beal would bring a lot more to Cleveland than Tristan ever would.
The other rumor I heard, was Cleveland swapping the fifth pick for Chicago's pick (seventh) and sending Clarkson to the Bulls as well, for Zach LaVine and a future second-round pick. I actually prefer this trade due to LaVine being younger and LaVine being owed less money. I like the idea more of having LaVine and Sexton in the back-court together due to their youth.
I don't think either of these trades will happen, but if either happens, I'd prefer the Chicago deal.
Here's how I see it. It's not often in the NBA that you build through the draft like teams do in the NFL. Major league baseball even see's teams building through the draft more often than in the NBA. Are the Cavaliers wanting to build for now? Or are they looking to be contenders in a few years?
A lot can change in a season and the Cavs have some big decisions to make. All I know is, I want the Cavs to go young for youth purposes.