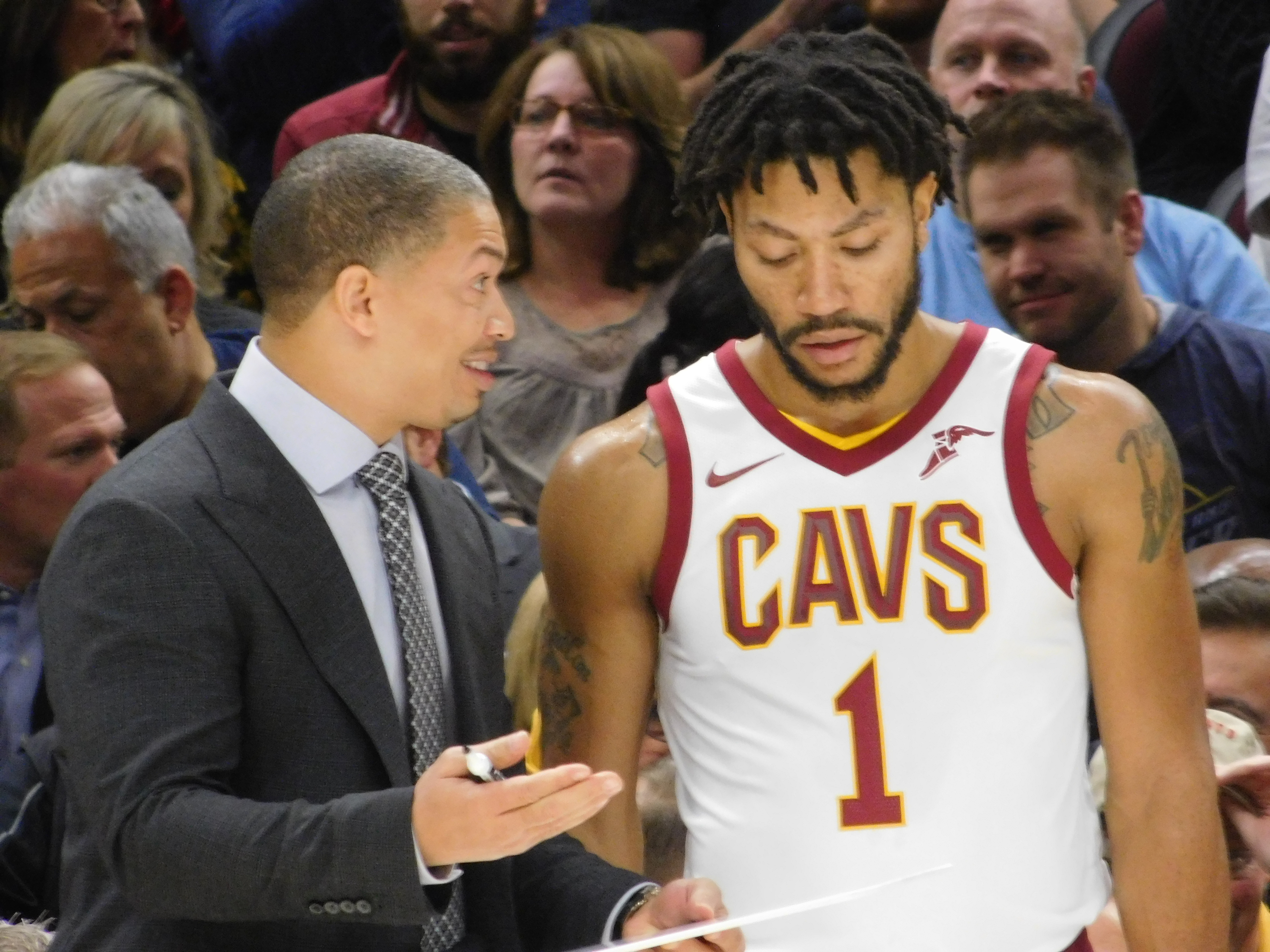 CLEVELAND– Derrick Rose will miss the next two weeks due to a lingering ankle injury.
Cavaliers head coach Tyronn Lue confirmed the news Friday during his pregame media availability ahead of Cleveland's showdown with the L.A. Clippers.
Rose sprained his ankle during the second game of the season on Oct. 20 against the Milwaukee Bucks. The injury has continued to nag him. According to a status update from the team, Ros received additional imaging and evaluation today at the Cleveland Clinic. He will be immobilized in a walking boot for the next week and will treatment over the next two to three weeks.
Iman Shumpert will continue to start at point guard in his place, according to Lue.
"He's been great, I think playing under control, having a bigger guy to guard the point guards and being physical with the guys at the point guard position has been good for us," Lue said.
But given the success the Cavs had on their road trip without Rose, will Lue need to reconsider his place in the rotation?
"Not really," Lue said. "I mean, we still really miss a true point guard. It's hard trying to just mix and match, have Jeff (Green) play the point, (Dwyane) Wade, different guys. We've done a good job handling and we know he's going to be out at least two weeks now, and we've got to just continue to keep plugging away."