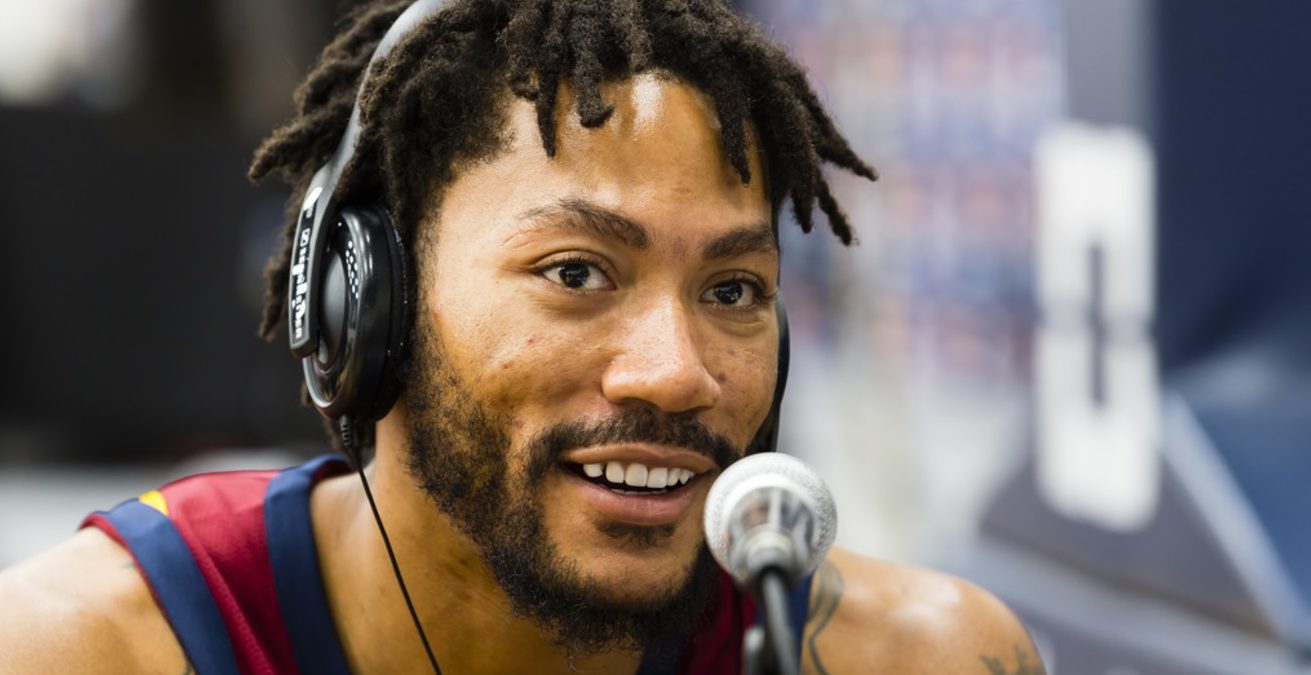 According to Derrick Rose, the 2017-2017 Cleveland Cavaliers are the "best team that [he's] ever played on". Not that that should come as a surprise, as the Cavs have been to the NBA Finals each of the last three seasons and employ not only the world's best player, but house a collection of talent unmatched by any team outside of the Bay Area. However, it does inspire confidence that Rose can have one of the best years of his career in The Land.
Rose dropped thirteen pounds this offseason, going from 210 pounds to 197 pounds after a rigorous offseason regimen that included doing two-a-days three or four times a week. As a result of his lighter frame, he feels less aches and pains in his knees though he wouldn't go as far as to say he looks quicker off-the-bounce.
"I was doing the same thing last year", Rose said, "but when you losing then you don't get any highlights".
"Being lighter I can tell by my knees that you don't get the aches and pains that you normally do… I felt like I was going fast even when I was 210".
While Rose's explosiveness and burst has been duly noted, he feels as if he moved the same way last season. However, because the New York Knicks were losing (the finished the season 31-51) and lacking positive national exposure, Rose flew under-the-radar. Before a torn meniscus ended his season, Rose was averaging 18.0 points on 47.1 percent shooting from the field. It was the first time Rose had scored at least 18.0 points per game or shot over 44.0 percent from the field since winning the NBA MVP award in 2011.
He scored 8.2 points per game off of drives last season, fourth-highest in the NBA and had quite a few explosive drives and acrobatic finishes, just as he said.
If there is a difference for Rose aside from the level of talent on the Cavs roster, or getting used to the outlet passes from Kevin Love, it's the amount of space he has to drive to the rim.
"This is the most space I've ever seen on the floor ever since I came into the league", Rose said.
Rose, a player who uses the pick-and-roll in order to generate offense, is benefiting from head coach Tyronn Lue's decision to start Love at center. With a frontcourt full of players that can knock down the three-ball, opposing big men have stay out on the perimeter. This takes a team's best rim-protector away from the basket and spreads the floor, opening up driving lanes for explosive players and impressive finishers like Rose.
"When you have a big like K-Love, they hug onto him because of the way he shoots the ball".
Rose, whose on a team that took (33.9) and made (13.0) the second-most threes of any team in The Association last season, will have plenty of opportunities to be aggressive. In addition, because he's playing beside talented scorers like Love (19.0 points per game last season), Dwyane Wade (18.3 points per game last season), Isaiah Thomas (28.9 points per game last season) and LeBron James (26.4 points per game last season), the concept of keying in on Rose seems more dangerous than beneficial. Next season, the difficulty of Rose's shots will decrease and his efficiency and effectiveness should be pronounced.
He might not average as many points as he did last season, even though he'll start of the season as the starting point guard.
That's not what brought Rose to Cleveland though.
"I really didn't care about the minutes… I didn't care about the stats. It's all about winning, competing and being happy playing basketball again".
*All stats gathered from www.basketball-reference.com