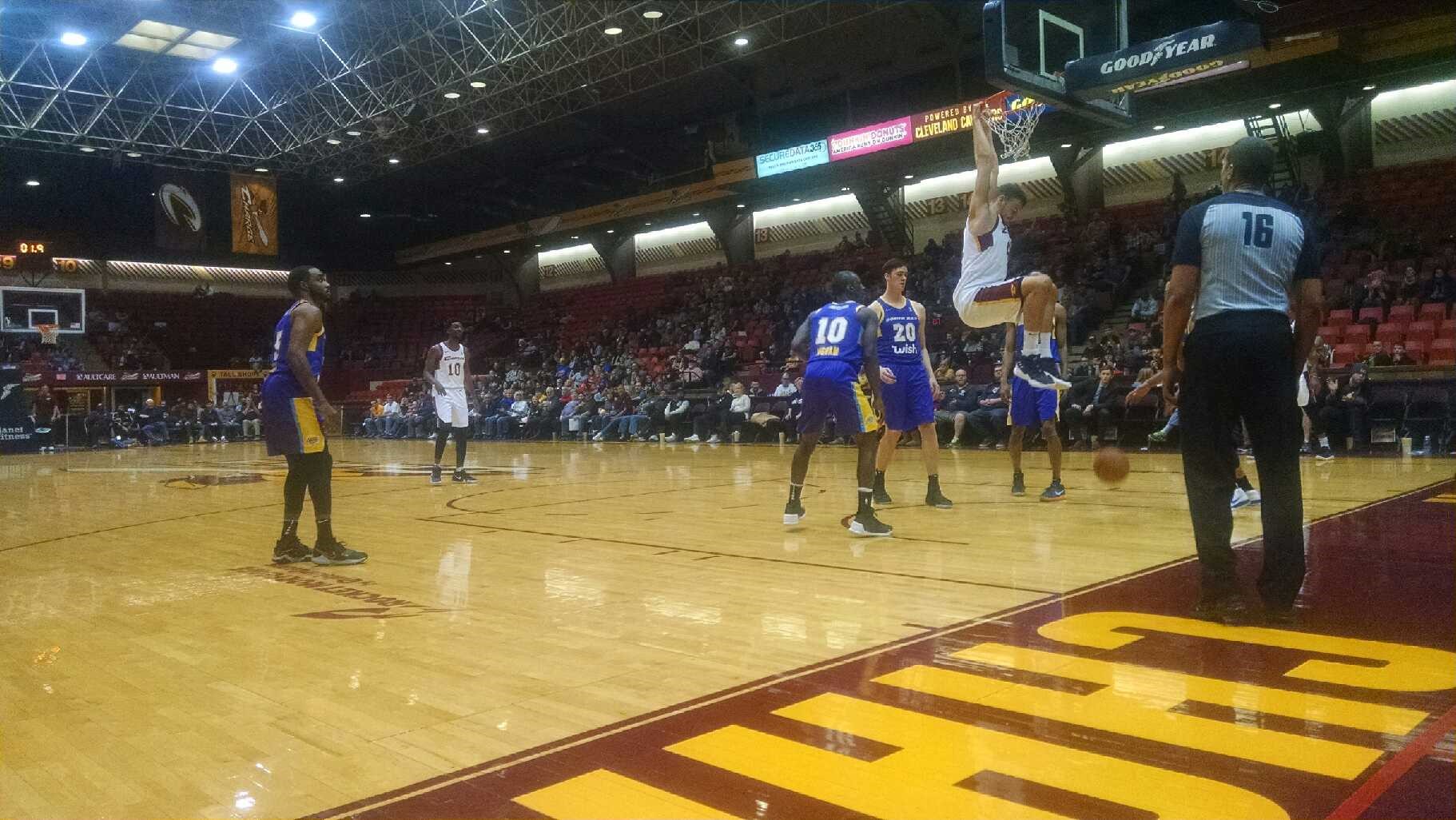 By Corey Perez
CANTON, OHIO – The Canton Charge appeared to be heading into the holiday season with a home win as they lead by 17 at the half. Unfortunately for those in attendance G League basketball is four quarters, as the South Bay Lakers outscored Canton 64-42 in the final two quarters.
The first half was highlighted by Charge guard Marcus Thornton hitting seven threes. Thornton is known as a shooter, and as shooters know sometimes you have it and sometimes you don't.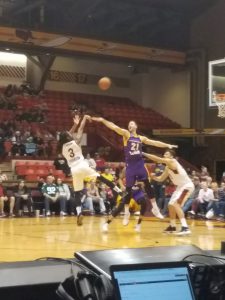 Tuesday was one of those games where Thornton struggled (1-8,) "I couldn't wait to get back out here. To be honest with you guys. I wasn't happy about the way I played." It was very obvious that Thornton came out ready to score as he quickly got things going in the first quarter as he hit five of Cantons first nine shots.
Usually when someone has the hot hand in basketball a team will do whatever they have to keep the man hot, the Charge seemed to do the opposite. Thornton only took eight shots in the second half and the Charge offense seemed out of sorts because of it.
None of Thorntons shots in the first half came off designed plays for him, but fans still expected him to be the guy the Charge looked to feed in the 2nd half.
One guy not getting shots wasn't reason the Charge lost the game though. The Charge lost the game for a number of reasons, you could attribute it to the 35 point fourth quarter they allowed the Lakers, you could say having six Lakers score in double figures doesn't help, but the reason they lost can be defined by one word. Defense.
Canton isn't known as a defensive team, openers average 109.6ppg, but defense in basketball is a simple thing. Usually if you communicate and play with effort, you experience success. In the first half Canton experienced a defense and offense that was feeding off one another. They were seeing the benefits of playing good defense, a defensive effort that built a 17 point lead. Than in the second half Charge faithful saw a bad defensive effort blow that same 17 point lead.
All wasn't bad for the Charge tonight as Cleveland Cavalier Ante Zizic played his best game in a Charge uniform. Zizic worked his way to a 23 point, 13 rebound performance against his good friend Ivan Zubac of the Lakers.
Zubac had himself quite the game as well as he chalked up 28 points to go with 9 rebounds. Zizic has now played in 5 games with Canton averaging 17.2 points and 9.4 rebounds, and tonight he looked most comfortable.
Zizic agreed after the game that there has been improvement, "I really work hard. And tonight was a product of that. I really appreciate these guys giving me the opportunity to play with them." Zizic wasn't the only double double tonight as Charge guard London Perrantes had himself 10 points to pair with a team leading 13 assists. Perrantes was the hero Tuesday afternoon, but tonight he couldn't make enough shots as he shot 31% from the field.
Canton has one more chance to get a win before the Christmas holiday as they travel to Long Island Saturday night to take on the Nets. Cantons next home game is actually up in Cleveland at Quicken Loans arena on December 28th as they take on the Windy City Bulls at 8pm.

NEO Sports Insiders Newsletter
Sign up to receive our NEOSI newsletter, and keep up to date with all the latest Cleveland sports news.