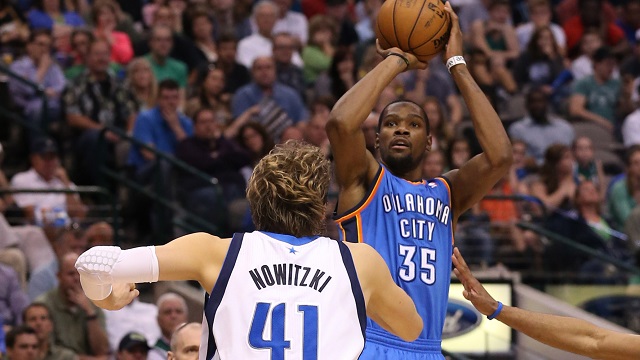 After less than 24 hours of free-agency, we have already seen quite a bit of movement in the NBA.
We'll start with the moves that directly pertain to the Cavs.
Timofey Mozgov to the Lakers. Delly to the Bucks.
The loss of Mozgov means Sasha Kaun will be the only big man riding the bench in 2016-2017, instead of having two on the roster. Mozgov was a likable guy in his time in Cleveland, made big contributions in 2014-2015, but under Tyronn Lue's system, there was not a good fit. $16 million for a guy to play less than ten minutes per game makes no sense.
As for Delly's departure.. although he played valuable minutes, nearly $10 million for a backup point guard on a roster that is already over the cap is not feasible. The Cavs have Mo Williams as an option at backup point guard, Jordan McRae will have an opportunity to show more of the flashes we saw at times, and Kay Felder is a guy the Cavs are investing in for the future.
The best way I've heard the "Cavs' Core" described was when Brian Windhorst said, "If you played in Game 7, you're part of the Cavs' core."
As long as that core stays put, there shouldn't be much concern of the team regressing.
With regards to other teams…
Let's start with the East, where some major movement happened on Friday.
The Toronto Raptors re-signed DeMar DeRozan. If they lose Bismack Biyombo, that could be a big blow, but having those two All-Star guards makes them a contender to reach the Conference Finals again.
The Miami Heat re-signed Hassan Whiteside, are trying to get Kevin Durant, and may or may not re-sign Dwyane Wade. If the Heat get Durant, obviously they can be bookmarked into the Conference Finals. If they don't get Durant, but re-sign Wade, they should be considered a team to make a deep Playoff-run and possibly make the Conference Finals.
The Boston Celtics are in the process of pursuing Al Horford. If this deal goes through, it could prove to be one of the best under-the-radar moves of the Summer. The combination of Isaiah Thomas, Jae Crowder, Horford, and a deep roster would put them right up with Toronto, Miami, and one other team in the East that has made big moves this offseason, as contenders to face the Cavs in the ECF. On the off chance that the Celtics get Durant, they would become a legit championship contender instantly.
Another Eastern Conference team that has made big moves this offseason is the Indiana Pacers. Most of those moves came before July 1, but the addition of Al Jefferson gives them an even deeper roster. Jefferson is well-beyond his prime, but could provide valuable minutes. The compound effect of Jefferson with Thaddeus Young, Jeff Teague, Monta Ellis, Myles Turner and the star, Paul George makes them a formidable opponent to make a run for the Eastern Conference Finals.
Aside from Indy, Boston, Miami, and Toronto the rest of the East appears to be a third-tier level of playoff-caliber teams like Charlotte, Atlanta, Detroit, Washington, Chicago, Orlando, and Milwaukee.
The only real meaningful moves in the West are going to be what the Warriors, Spurs, Thunder, and Clippers do as far as how it would relate to the Cavs.
Wherever Durant chooses to play has to be viewed as a Finals contender.
A new report from Chris Broussard says that Durant was "blown away" by his meeting with the Clippers. Picture a "Big Four" of KD, Chris Paul, Blake Griffin, and DeAndre Jordan. It's certainly capable of winning the West.
Golden State will be considered a front runner with or without Durant. The Thunder's chances are entirely contingent upon Durant's decision.
If there's one other team to include as a dark horse in the West, it's the Memphis Grizzlies. They re-signed Mike Conley and added Chandler Parsons.
If their core of Conley, Parson, Marc Gasol, and Zach Randolph can stay healthy, which is a big if for a couple of those guys, they will be a team to watch in the West.
Aside from the above mentioned contenders, here are a couple scenarios (as unlikely as they may seem) that could catapult another team into contention.
Dwyane Wade to the Knicks.
It's not likely, but if Wade were to leave Miami and team up with his buddy Carmelo Anthony, plus Derrick Rose, Kristaps Porzingis, and Joakim Noah; that would make them an Eastern Conference contender.
Pau Gasol to the Spurs. The Spurs will be a top team in the West, but the addition of Pau would make them a more complete team. He still has plenty of great basketball left in him. Gasol, Lamarcus Aldridge and Kawhi Leonard could be a scary trio.
Dirk Nowitzki to Spurs or Warriors. If Durant signs with OKC or LAC, the Spurs and Warriors will be trying to keep pace. Dirk still played at an All-Star caliber level in 2015-2016 and as a member of an already stacked team could help push a contender over the top.
That's all for now. It's only Day one. Moves are happening as I write this and as you read this. Let's see what happens as free-agency season progresses.

NEO Sports Insiders Newsletter
Sign up to receive our NEOSI newsletter, and keep up to date with all the latest Cleveland sports news.