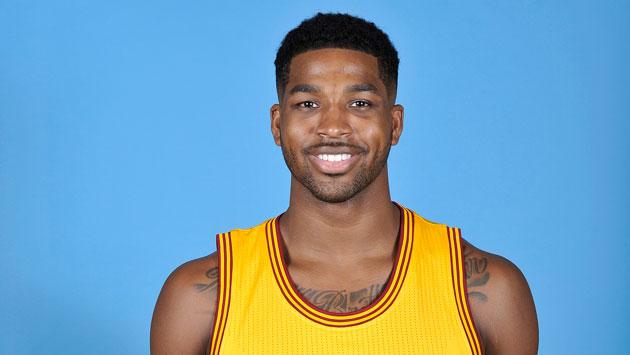 After the news broke that Tristan Thompson signed a guaranteed contract with the Cavaliers for $82 million a good portion of the fan base welcomed him back to Cleveland and was happy to have the matter resolved before the season opener.
Thompson is a reliable player who averaged 11 rebounds per game in the postseason and has played in 308 consecutive games between the regular season and playoffs combined, something that makes him especially valuable on a team that is vulnerable when it comes to staying healthy.
This didn't stop a certain segment of fans from calling Thompson "worthless" or "a bum."
All around Cleveland, fans are complaining that Thompson does not deserve to be the sixth highest-paid power forward in the NBA because he doesn't score enough points.
It may be hard to fathom, but basketball is about much more than scoring.
The second chance points that Thompson creates with his offensive rebounding and hustle are just as valuable, if not more so than if he made two extra field goals per game and was an average rebounder.
The Cavs are loaded with scorers, especially when everyone is healthy.
LeBron James, Kyrie Irving, Kevin Love and J.R. Smith are all capable of going off for 20 to 30 points any given night. New addition Mo Williams is also a capable scorer.
Thompson brings abilities to this team that are hard to find on the roster: offensive rebounding and availability.
He has the second longest active streak of consecutive games played in the regular season, only behind DeAndre Jordan of the Clippers.
I don't remember people calling Thompson a bum when Love was injured for 16 of 20 playoff games. By the way he's making $110 million for five years.
As far as the money goes, it's fair to say there are more than five power forwards who deserve more money than Thompson; and when the salary cap goes up because of a new TV deal for the NBA, those players will get much  bigger contracts than what Thompson received.
If Thompson waited a year to sign a long-term deal, he could have gotten more money entering the 2016-2017 season.
Let's rewind to July. When the Cavaliers offered Thompson a five year deal for $80 million where was the outrage from the fan base?
Now he signs for $2 million more and is vilified.
The Cavaliers now have the highest payroll in NBA history at approximately $115 million and are the odds on favorite to win the Finals.
Every year we hear fans gripe about how owners in this town don't spend any money; and then when they do it's too much and causes an uproar.
Dan Gilbert is putting his money where his mouth is, proving that "all-in" is more than a slogan. It's a team philosophy from the front office all the way down to every level of this organization.
It all leads me to the conclusion that sports fans in this town don't know how to handle having a winning team. All they know how to do is complain. When the Cavs have a  championship parade, fans will complain that they hold it on a weekday.

NEO Sports Insiders Newsletter
Sign up to receive our NEOSI newsletter, and keep up to date with all the latest Cleveland sports news.