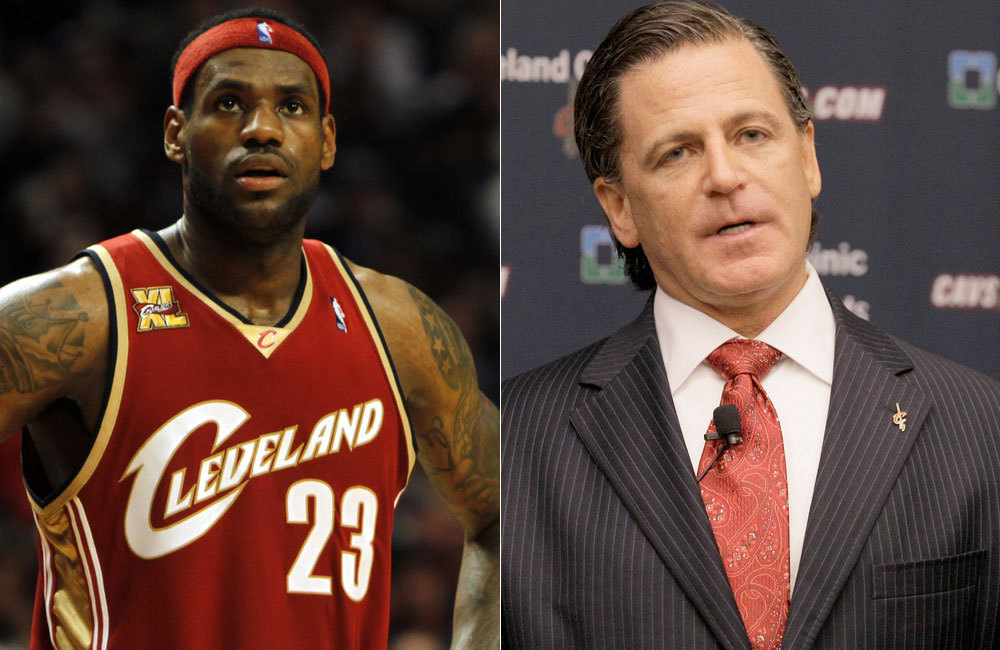 While the rumors continue to fly about LeBron James and his next big 'decision,' the latest story from the talking heads at ESPN might be the most interesting one yet, and it concerns Cavs owner Dan Gilbert.
There seems to be more and more growing momentum of Gilbert maybe not being all that fond of James, and possibly even NOT wanting James to come back to the Cavs.
Stephen A. Smith on ESPN threw this out about Gilbert and his relationship with James.
"According to a couple of owners I've spoken to and a few executives I've spoken to, Dan Gilbert is known for not being particularly fond of LeBron James.
"He doesn't mind the thought of LeBron James leaving at all. As a matter of fact, I had one executive tell me, "Excuse me, I can't wait until he leaves, because I'll get my team back." This is something Dan Gilbert has actually echoed. That is an exact quote from my sources that said that Dan Gilbert said that."
Could Gilbert really want James to decide to go elsewhere so he can build a team HIS way? Sounds like a crazy thought, but there's also ESPN's Brian Windhorst who was quoted as saying that "Dan Gilbert believes that he can build a championship team without LeBron," another possible indication that he's looking forward for the drama to be over.
Whatever the case, right now there's no doubt that the Cavs best chance to stay in the hunt and win another title is with James, and it's hard to think that Gilbert would be excited if LeBron does indeed leave the Cavs for the Lakers or whoever.
Then again, Gilbert has enjoyed challenges in the past, and clearly playing without James and trying to build a team around him would be a HUGE challenge, one that didn't work out so well the first time around.