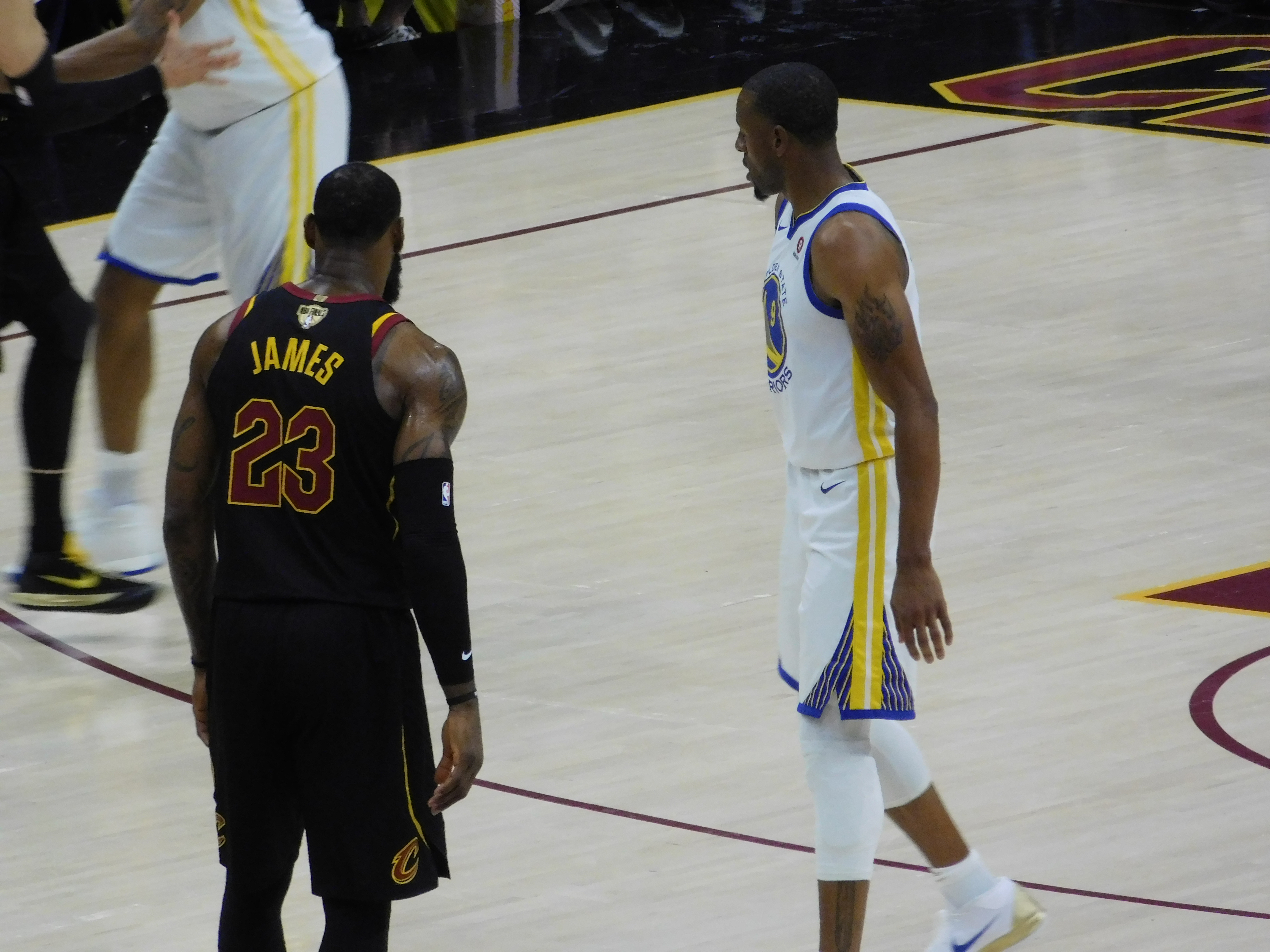 by Mike Holzheimer
For the third time in his professional basketball career, LeBron James is staring at unrestricted free agency, while contemplating another possible change of address for the upcoming season. But will the third time truly be a "charm" for Cleveland fans?
One will negatively recall James' first "decision" when he announced on national television that he was leaving Cleveland to "take his talents" to South Beach and become a member of the Miami Heat.
When James penned his letter to Sports Illustrated five years ago announcing he would leave Miami, after helping the franchise win four Eastern Conference titles and two NBA championships, Heat executive Pat Riley, feeling a bit like the bride left at the altar, was a bit frustrated publicly saying that in the future, his team would be cautious about signing players with "hidden agendas" clearly taking a not-so-subtle jab at James.
Such reactions, though, probably won't surface should James decide to pack his bags and don a new uniform for the 2018-19 campaign, certainly not the likes of anybody burning jerseys, but there will be sentiments expressed.
After a  successful run in Miami that saw James capture that elusive championship jewelry he'd been seeking all along, decided to come back to Cleveland and as he put it "take care of some unfinished business."
That business was handled by James ending Cleveland's 50-year drought of a professional sports championship with the Cavaliers winning the 2016 title defeating the Golden State Warriors in the most dramatic of Game 7 contests. Who will ever forget James' words in front of the cameras amidst the postgame celebrations: "Cleveland, this is for you."
Since then, the James-led Cavaliers made it back to the NBA Finals two more times facing their familiar postseason adversary in the Warriors. But the combination of Kevin Durant bolting out the door in Oklahoma City to join Steph Curry and the rest of the already-stacked Golden State squad via free agency and Cleveland trading a seemingly disgruntled Kyrie Irving to the Celtics proved disastrous and ended any hopes of the Cavs repeating as champions.
And so, what could James be contemplating as far as where he calls home for the next basketball season? Opinions and theories have been all over the place as to who provides the throne for the king to sit upon. Philadelphia, with its dynamic young duo of Joel Embid and Ben Simmons has been talked about, but I don't see James going to a rival team in the East. San Antonio was briefly mentioned hoping that such a huge signing would entice an unhappy Kawhi Leonard to forget his troubles and stay so as to play alongside James. Additionally, James' respect for Spurs coach Gregg Popovich might make his move Texas a good fit. I don't see this scenario being played out as well.
There are rumors that James could still find his way into Texas but in a Houston uniform. This would introduce the NBA to its newest and latest "Big Three" in James, Chris Paul and league MVP James Harden. This may not play out as well in that I don't see Harden "sacrificing" any part of his game in order to bring a cohesive trio to the floor. Paul, a good friend of James, might welcome such a free agent signing, but I doubt this will happen.
Pages: 1 2