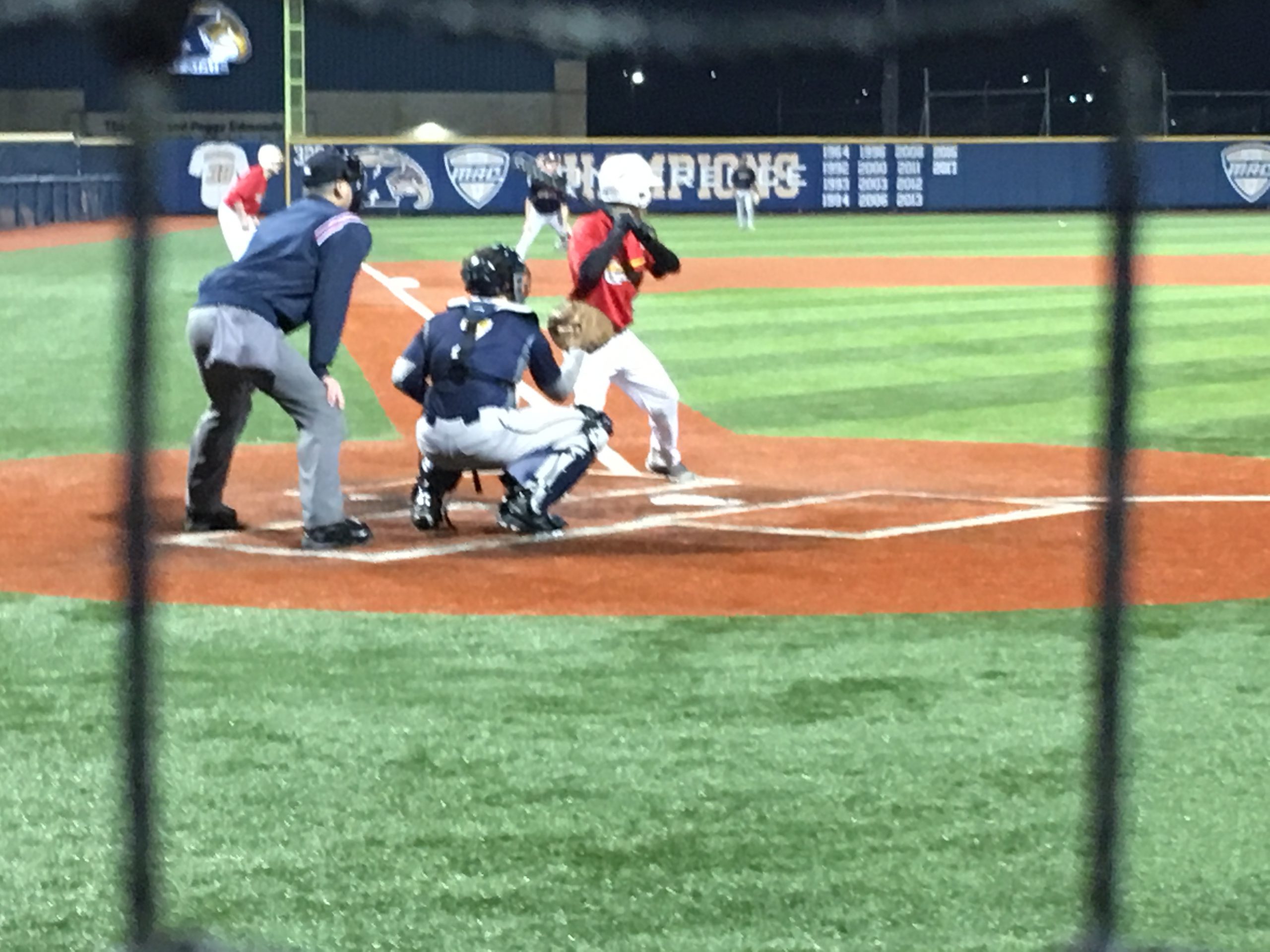 Kent, Ohio – Junior pitcher Logan Bailey threw a stellar game Wednesday night, pitching 6 1/3 innings and allowing just one run on two hits and striking out 11 batters to propel Crestwood to a 9-1 victory over Garfield Heights.
Garfield Heights took the lead in the top of the third inning when Taylor doubled off the wall in left field. He would later score on two wild pitches.
Crestwood would tie the game in the fourth when senior Bryce Honeycutt reached on an throwing error by Garfield Heights senior pitcher Richard Cash. He would later score on a single by senior outfielder Brendan Hershberger, who had three runs batted in both games.
"It was great to help contribute to the wins today. It was great to come through clutch and stepping up in key situations. I hope it carries through the rest of the season." said Hershberger.
Later in the inning, junior outfielder Noah Lind would deliver a clutch two-run single to right field with two outs to put Crestwood ahead 3-1.
"It felt pretty good. I was just trying to do my job and knock in two runs. And the team took us from there." said Lind.
The Red Devils would add another run in the sixth when senior Treyvor Kress tripled to right field and would later score on a sacrifice bunt by Jacob Ober.
They would later break the game open in the seventh by scoring five runs, all with two outs, and three coming off the bat of sophomore pitcher Jacob Shenkel, who hit a bases-clearing triple to left field past a diving Thompson.
"The team had a great day at the ballpark, and the hit stemmed off of it." said Shenkel.
Through it all, junior pitcher Logan Bailey pitched an absolute gem, striking out twelve and finishing two outs shy of a complete game.
"It felt pretty good, not gonna lie. It was the first game I've pitched this year. I just did what I needed to do as a pitcher." said Bailey.
For Crestwood head coach John Bakalar, it was a successful day at the ballpark.
"Both games were really well played. I thought it would be good for us to be challenged in the second game. We'll take the wins as they come, but we have a big week ahead of us." said Bakalar.
In a losing effort, Garfield Heights senior pitcher Richard Cash threw 6 2/3 innings, allowing six hits, walking three, striking out two, and allowing five earned runs.
"I'd say our defense played pretty well for our first time outside. The kids came ready to play, but unfortunately we didn't do so well on the offensive side." said Garfield Heights head coach Jeff Papesh. "We struck out 14 times and that's unacceptable. We're gonna get back in the cages and get ready to go on Friday." he added.
Crestwood improves to 3-0 and faces Fairview Park and Painesville Harvey in a doubleheader Saturday afternoon at Schoonover Stadium.
Garfield Heights drops to 0-1 and faces Berkshire at Hawken School on Friday afternoon.

NEO Sports Insiders Newsletter
Sign up to receive our NEOSI newsletter, and keep up to date with all the latest Cleveland sports news.