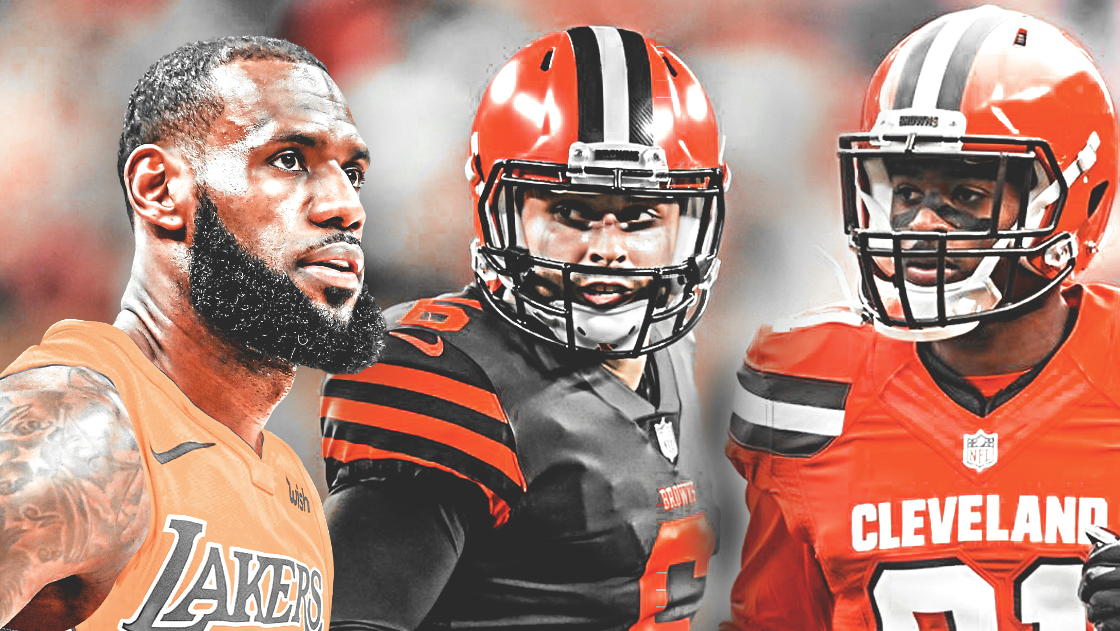 By Nick Broulis
The Broulis Beat Report examines a situation that could arise down the road one day, but only if Cleveland Browns quarterback Baker Mayfield can deliver.
Let's start by taking you back to June of 2016 when the Cleveland Cavaliers ended Cleveland's 52-year title drought, when they defeated Golden State in the NBA Finals to win the NBA title.
For most Cleveland fans, it's a night many will never forget.
Lebron James helped deliver a championship to Cleveland. The emotions running through Cleveland sports that night was something that most had never felt before.
For once, Cleveland could say that their team was the best, that their team was the champions for that respective sport.
Adding to it was the fact that Lebron James is from this area and understood the fan base and what they'd been through.
Now, let's take a look at how bad the Cleveland Browns have been since their return in 1999.
The losing is well documented. Cleveland has been the door mat of the NFL and when it came to jokes regarding an NFL team, the Browns have always been an easy target, especially from 2015-2017.
Former Browns head coach Hue Jackson didn't help, having his team go 1-31.
Now, this is where I pose a question.
If Mayfield, who isn't from here, could lead Cleveland to an NFL title, would he surpass James as a Cleveland sports legend?
I simply bring this question to the surface because I think it makes for an interesting debate.
On one hand, James is from here and won a title.
Mayfield isn't from here, but football is king in this region and Cleveland is a football town.
I will say that unfortunately, one thing that goes against James, was his terrible decision show when he announced that he was "Taking his talents to South beach". Some are still not too happy that he left again, this time for Los Angeles.
With Mayfield, his power and presence has already been heard, seen and felt.
Mayfield has rejuvenated the Browns organization and the fan base.
His teammates love playing for and with him. His jersey was and still is one of the hottest items when it comes to sports apparel, and after he called out the fans, Firstenergy stadium was rocking for the final home game, when Cleveland beat the Bangles.
What if Cleveland makes it to the Super Bowl but doesn't win it? Or does like Buffalo and goes multiple times and never wins it?
Does Mayfield only surpass James if he wins a title, or is there another situation where Mayfield can surpass Lebron?

NEO Sports Insiders Newsletter
Sign up to receive our NEOSI newsletter, and keep up to date with all the latest Cleveland sports news.