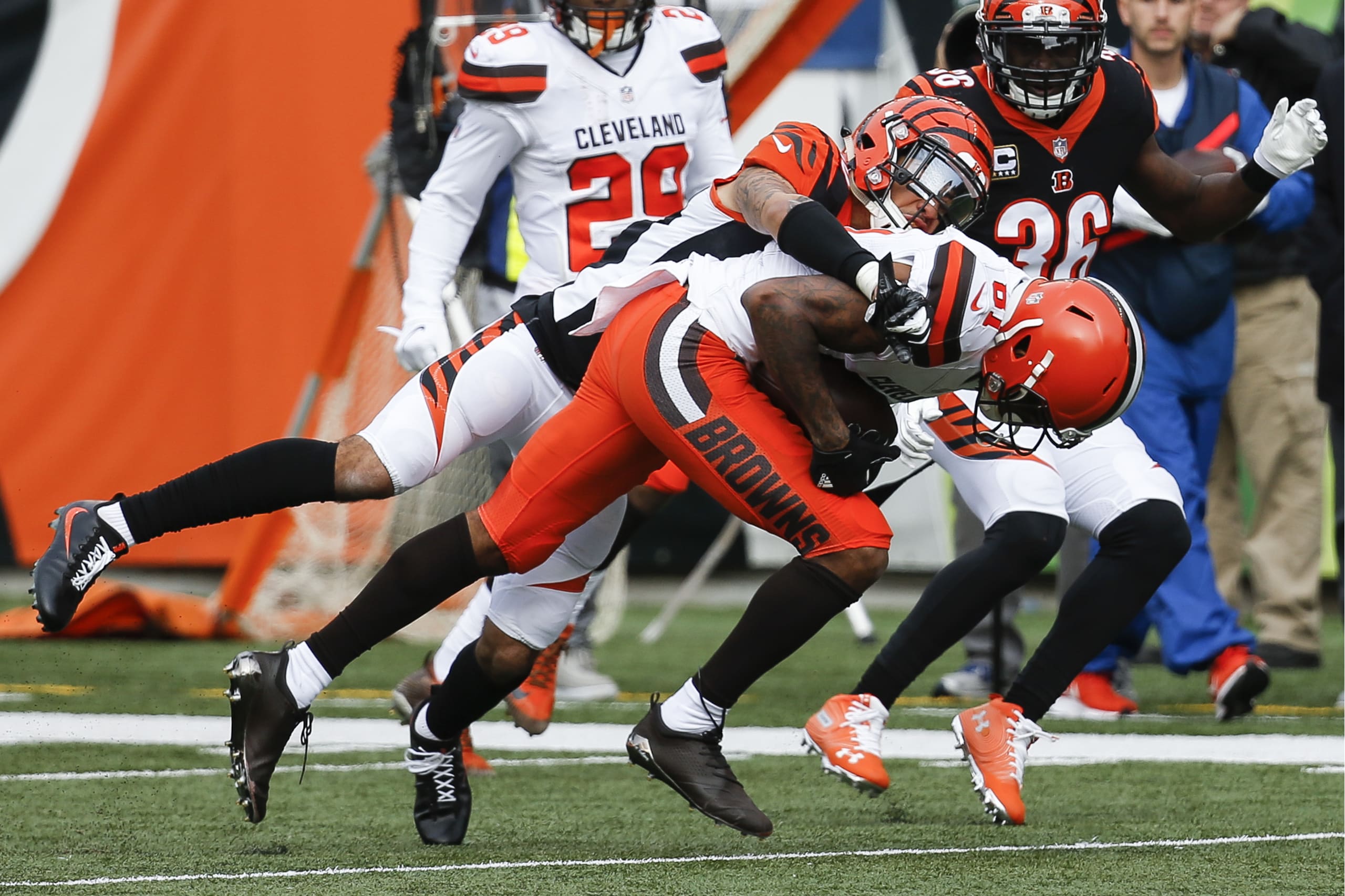 Heading into the 2021 season, many had their eye on the Browns to sweep the AFC North and then compete for the conference title. Though not many had them slated for a Super Bowl appearance, the team was favored by pundits and sportsbooks to at least head into playoffs in top form—especially after nearly knocking the Kansas City Chiefs out of contention last year.
While many will point to inconsistent play as the Browns' downfall, there are a few other notable factors that have led to their dismal record this season; injuries, schedule changes, and a strong performance from division rivals.
Still, few fans would say that the Browns 'deserve' to be at the bottom of the AFC North, which was an opinion shared by ESPN's Jake Trotter halfway through the season. And though things took a decided downturn (or spiral) following the 45-7 loss to the Patriots, the Browns did manage to beat the Lions 13-10, and then come out the 24-22 victors against the Ravens in mid-December.
Will the Browns make it to playoffs this year? Right now, NFL picks that cover the regular season don't particularly favor the Browns—even in the case of a late-season rally. And with Odell Beckham Jr.'s confirmed departure, some are looking ahead to the 2022 season as a clean start—and possibly a way to leave 2021's performance behind.
Looking forward, the Browns will need to address a few key areas in order to enter the 2022 season stronger than this year.
Work the Draft for a Replacement for OBJ
With the Browns' best receiving talent in recent years heading to the LA Rams, there's one clear impetus for the team: find a solid replacement. Though the Browns have Jarvis Landry and Rashard Higgins, it's likely neither will feature on next year's roster due to salary caps and lackluster stats.
Though it's unclear whether the Browns will be targeting players in the draft or heading into free agency, there are a few quality names in the mix that should have fans excited for the coming year—especially when it comes to the draft.
Potential Drafts
The Browns could target Chris Olave early in the first round. Aside from being a standout route runner with speed and catching ability, he's also a local Buckeyes alum. However, some have their eye on fellow Ohio State WR heading into the 2022 Draft: Garrett Wilson. Either would be a solid choice.
Others have their eye on David Bell, a wide receiver from Purdue. Though he's not expected to be a first-round pick like Olave or Wilson, Bell is a 6'2, 200-pound machine who posted over 1,200 yards receiving this year.
Lastly, some have their eye on Arkansas' Treylon Burks. Though not everyone is still Team Burks after his tepid performance early this season, he tends to perform well under pressure—and few traits endear NFL scouts quite like backbone when the cards are down. As a first-round pick, the Browns will have to decide early which position they're going to target with their first selection.
Calm The Noise
Aside from the Browns fall from grace, one of the biggest issues this year has been tension in the locker room. No franchise is free of drama that occurs behind the scenes, but there's a reason Bill Belichick's Patriots had a militant approach to team culture: it affects everything that happens on the gridiron.
Though there's little excuse for Baker Mayfield's inconsistent play, there's been a clear lack of chemistry—especially on offense. If there's one takeaway from this year, it's that Mayfield can't seem to lead the offense. But input from other players, and their families, isn't going to improve the situation.
There should be more of an effort from staff to foster a 'winning' attitude, and Mayfield seems to be the fulcrum for this discussion. While there's no need to tiptoe around the quarterback, there's also no reason to use his injuries as a get-out-of-jail-free card. In other words, a functional baseline in the locker room must be present in 2022.

NEO Sports Insiders Newsletter
Sign up to receive our NEOSI newsletter, and keep up to date with all the latest Cleveland sports news.