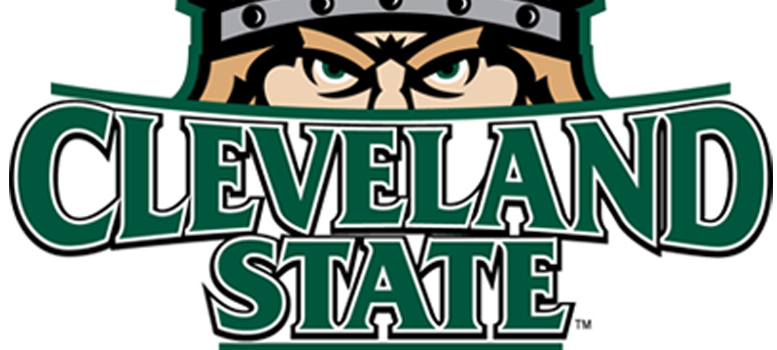 CLEVELAND – The Cleveland Cavaliers are about to embark on another run at an NBA Championship, and the Tribe is one win away from going to the World Series.
What does that mean for Cleveland State Basketball?
Senior forward Demonte Flannigan and head coach Gary Waters spoke highly of the City of Cleveland and it's NBA Team.
Flannigan now the only senior on the team said he draws inspiration for his new leadership role from LeBron James and his work ethic. Flannigan spoke on improving his level of consistency;
"Me and my teammates put a big emphasis on getting in the gym almost everyday, countless hours, and doing things over and over again till it just comes natural."
Waters also put an emphasis on being more consistent with one thing in particular; limiting turnovers. The Vikings were one of the worst teams in NCAA Division 1 basketball in assist to turnover ratio, and Waters said that his main concerns were improving their man-on-man defense, the transition game, and offensive execution.
Part of the plan is to not put as much pressure on only one or two players, but spreading the pressure amongst the team and playing "freer."
How he intends to do that is simply get these players to play together and compliment each other on the court through internal, and positional completion.
Waters even stressed the importance of the City being a recruiting tool for years to come. And with another youthful roster in terms of not playing with each other, according to Waters, the head ball coach expects big improvements from second year players such as Rob Edwards, Jibri Blount to compliment the other players new and old.
Waters was also able to spend time with Cleveland Cavalier's Head Coach Tyron Lue and was able to learn from Lue as well. Waters and Lue spoke a great deal of the change in pace and pacing of the game when Lue became head coach; and stated; "…pacing is not always about tempo, it has a lot to do with spacing."
Waters said he was able to learn from that statement and intends to implement somewhat of a similar strategy when on offense and in transition.
All in all, Coach Waters by the end of the day left us with one statement;
"I like my team."
The Vikings first game is an exhibition game, which has been moved to Monday the 7th of November against Tiffin at 7:00 PM ET at home.

NEO Sports Insiders Newsletter
Sign up to receive our NEOSI newsletter, and keep up to date with all the latest Cleveland sports news.