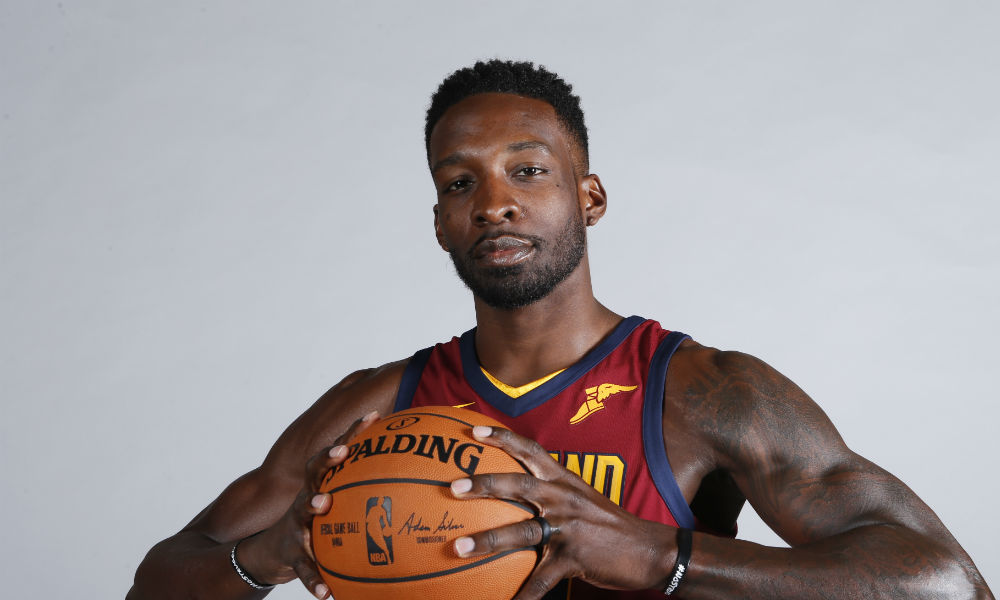 Cleveland Cavaliers head coach Tyronn Lue has a team that's finished in the bottom-third of the league in defensive rating and opponents points per game for the second season in a row. Since the trade deadline, their defensive rating of 109.5 would rank 19th in the NBA, which is a notch above the bottom-third of the league.
Though this season has been a roller coaster ride of ego, emotions and executive decisions intertwined with injuries, the Cavaliers relative ineffectiveness on this end is the team's glaring weakness.
As a result of the conspicuousness of their defensive deficiencies, fans and analysts often point to this side of the ball that the team needs to improve on to have a legitimate chance to win a championship.
For his part, Lue seems to agree as — for the second time in as many seasons — he alluded to the Cavaliers playing a style of defense that they saved just for the postseason.
"We'll probably do things we haven't done all season when it comes to the playoffs, things we've been working on all year," Lue told cleveland.com. "It's the same thing we do every playoffs. So, we'll see what happens."
On Thursday, however, Lue would go into more detail about his defensive plan:
"I just think that during the playoffs, you know, you have to take away what a team does best. That's what we thrive off doing around here," Lue would say.
"It's not like we're doing something special or so creative or some brand new defense… We've done these things before…"
One of those "things" certainly seems to be assigning 6-foot-9 forward Jeff Green to guard 6-foot-4 guard Victor Oladipo.
When asked if Green will have a chance to guard Pacers' young leader, Lue said that Green "definitely [has] a chance against Oladipo."
The day that Lue announced Green would be moved into the starting lineup permanently, he cited Green's ability to switch onto players and guard the elite guards they'll see in the postseason.
He'll former starter J.R. Smith's role in the starting five, guarding the team's most dangerous perimeter player. With George Hill and Rodney Hood's knack for on-ball defense, that means that — for the most part — LeBron James will get to play the backline and quarterback the defense.
A role that Lue confirmed he still holds and a role that Lue had set in place for James at the start of the season, with Smith and Jae Crowder expected to lessen the defensive burden placed on the King.
Oladipo has had a stellar season and is considered the heavy favorite to win the league's Most Improved Player award.
Averaging 23.1 points, 5.2 rebounds, 4.1 assists and 2.4 steals per game on 47.7 percent shooting (and 37.1 percent from three) will earn you that type of recognition. That said, Green faces a tall task against the Pacers guard.
However, Green is a solid defender who slides his feet well, keeps his hands up for contests and has the combination of size and athleticism that allows him to guard up to five positions. The only other players who can boast about such a defensive skillset are James and, possibly, Larry Nance Jr.
Speaking of Nance Jr., who will get his first taste of the playoffs along with Jordan Clarkson, Cedi Osman and Ante Zizic, this is Lue's advice to the young guns.
"Get deflections, get a steal. Get an easy basket…. It helps you ease into the game better."
With Osman and Zizic are out of the playoff rotation, this was a message directed towards 25-year-olds Nance Jr., Hood (who has been in the postseason just once) and Clarkson. Hood and Clarkson are two offensive-minded playmakers while Nance Jr., despite being more defensively inclined, can change the momentum of the game with rim-rattling dunks off of lobs and putbacks.
Dunk attempts he seems to be missing fairly often as of late but attempts that he shouldn't focus on, not in his first game.
Game 1 of the Eastern Conference's first round is set for Sunday, April 15th.
*All stats gathered from www.basketball-reference.com

NEO Sports Insiders Newsletter
Sign up to receive our NEOSI newsletter, and keep up to date with all the latest Cleveland sports news.