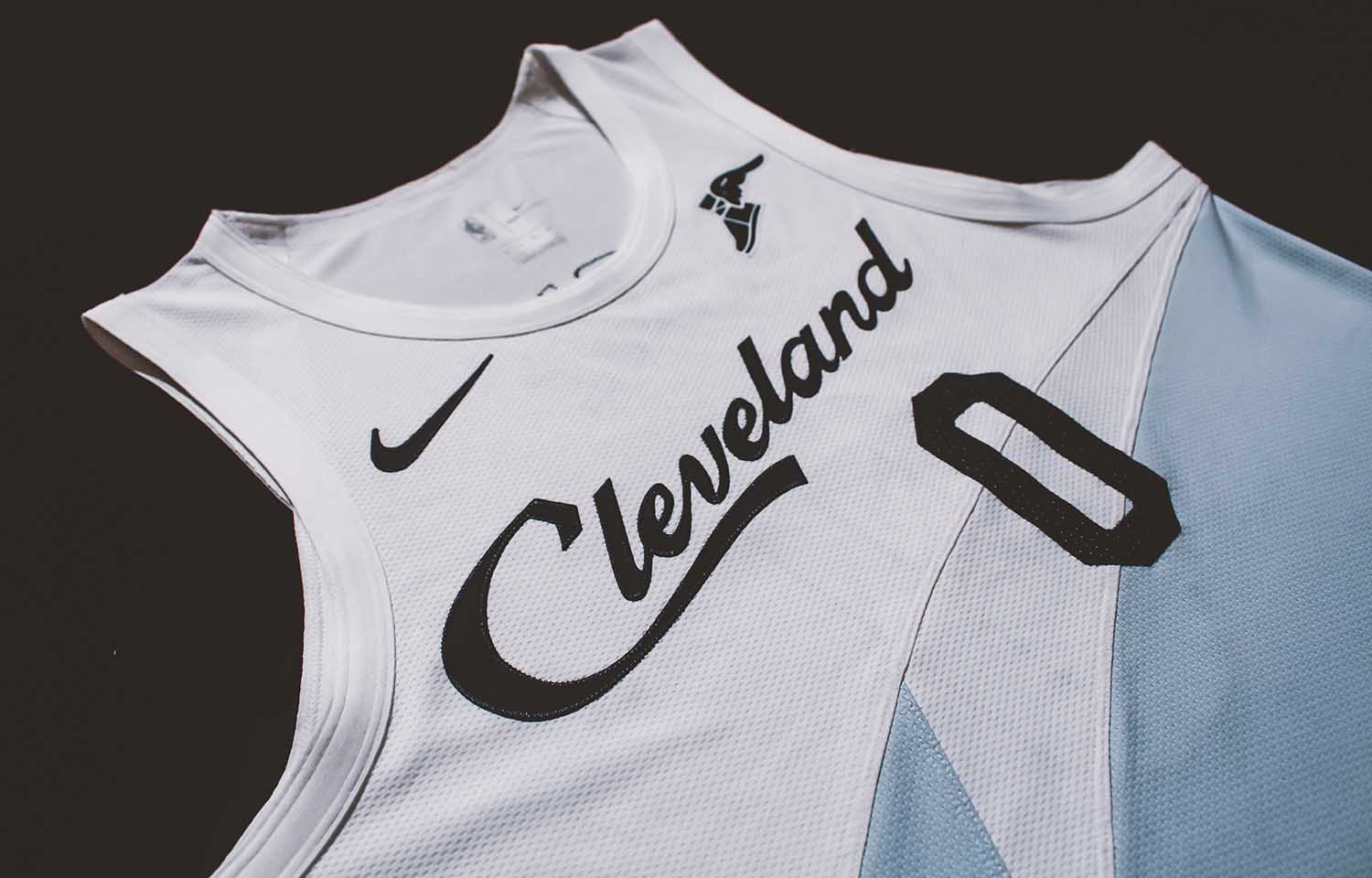 On Wednesday, the Cleveland Cavaliers gave the fans of the Wine and Gold a little surprise as they unveiled their powder blue and white Earned Edition jerseys. The jerseys will be available for public consumption beginning on December 19.
The cool color palette in the Earned Edition represents the change of seasons as the cold winter that grips Northeast Ohio transforms the Great Lake Erie from water to ice ❄️
More photos → https://t.co/aSc09HJ2xQ#BeTheFight pic.twitter.com/08arhzYEXA

— Cleveland Cavaliers (@cavs) December 12, 2018
Stylistically similar to the orange and lake blue City Edition uniforms that the Cavs released in November, Cleveland's newest threads also have the "1 of 5 Greats" jock tag stitched into the seams of their jersey shorts that symbolizes the city's proximity to Lake Erie, one of the five Great Lakes. The icon of the Great Lakes feature on the City Edition uniforms will be present as well.
The Earned Edition uniforms will also have the championship patched, a Larry O'Brien trophy with the number one etched into the center, stitched into the back-center collar. This is the patch that represents the Cavs lone championship team (2016).
In fact, the only difference is the colors. Where there was orange, there's now white. Where there was a deep blue, there's now an ice blue. The lettering, which was white in the City Edition uniforms, is now white.
There are a number of teams with eye-popping designs for their City or Earned Edition uniforms but Cleveland has some of the league's better jerseys, especially with the new jersey designs paying homage to older Cavs teams with their color scheme.
While the orange and blue jerseys were a nod to the Brad Daugherty-led Cavs teams of the late 80s and early 90s, teams that consistently reached the playoffs though never reached the NBA Finals, the powder blue and white of the Cavs jerseys looks a lot like the powder blue jerseys worn during the Shawn Kemp years, a brief era in Cavs basketball that marked the transition period between their perennial playoff contender and their search for a new face of the franchise.
The player that would eventually become LeBron James.

NEO Sports Insiders Newsletter
Sign up to receive our NEOSI newsletter, and keep up to date with all the latest Cleveland sports news.