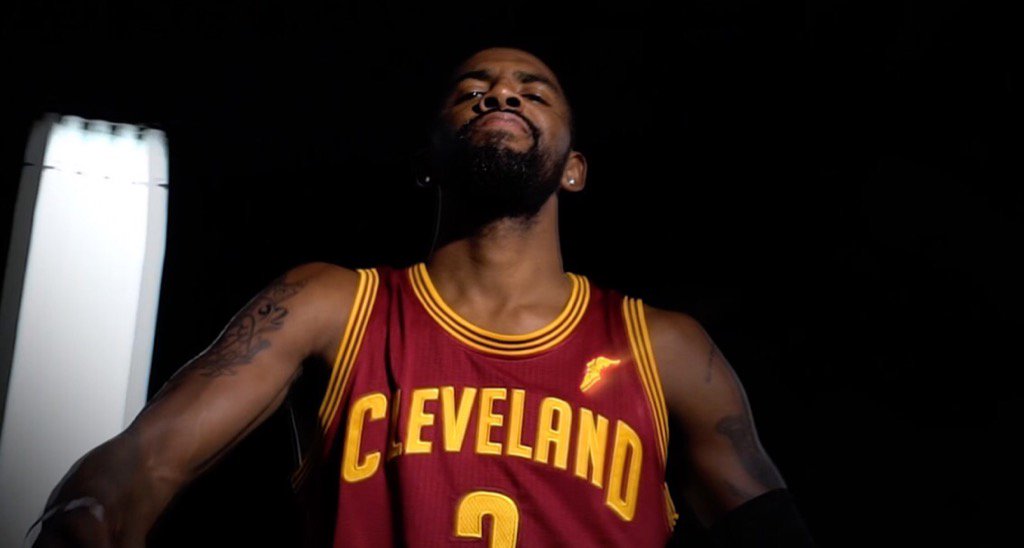 The Cavaliers will be adding a new logo to their jerseys in the upcoming 2017-18 NBA season.
This is nothing like the controversy that the Cleveland Indians are going through with Chief Wahoo, the Cavs are only adding a logo and not changing their logo. The newest logo added to a Cavaliers jersey next season will be the Goodyear wingfoot logo.
Goodyear is founded and has their headquarters in Akron, Ohio, which is also where Cavaliers All-Star forward LeBron James was born and is also where he currently resides.
Goodyear signed a multiyear deal to be on the team's jerseys.
"In The Land of the driven, hard work is an obsession."#MoreDriven | @goodyear x #Cavs pic.twitter.com/kQcDQ0XqCk

— Cleveland Cavaliers (@cavs) May 15, 2017
*All quotes are from Darrell Rovell of ESPN.com*
LeBron James had this to say about the Goodyear logo being added to the team's uniform:
"Every Akron kid grew up seeing the Wingfoot in the sky on the blimp and feeling pride in our community. There is something special for me personally having that logo on the Cavs uniform."
Cavaliers CEO Len Komoroski commented on the new partnership also :
"We go together like peanut butter and jelly. It makes sense that we partnered with such a respected worldwide leader that is located in our backyard."
Cavs Head Coach Ty Lue, also spoke about Goodyear and the Cavs partnering together:
"Even growing up being a Cardinals fan and watching baseball and football, you always see Goodyear. They're always affiliated with all sports. For us I think it's a good thing."
Lastly, Goodyear's director of marketing, Seth Klugerz had the following to say:
"We always want to keep Goodyear top of mind for the consumer and making moves like this is critical for our business."