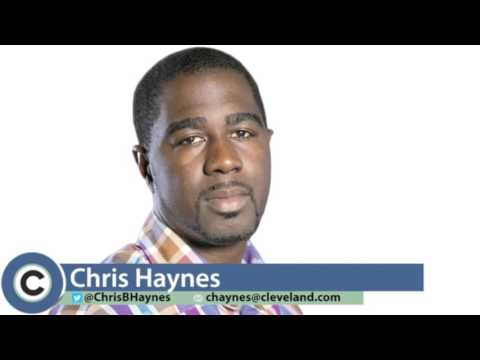 If you are a sports writer or reporter who eventually wants to cover the Golden State Warriors and work in the San Francisco/Oakland area, you better cover sports in Cleveland first.
For the second time in less than a year, a sports writer covering one of Cleveland's three professional sports franchises is packing his bags and moving to the Bay Area for their new job.
Late Wednesday night, Chris Haynes, one of three sports writers who covered the 2016 NBA Champion Cleveland Cavaliers for cleveland.com announced on his facebook page that he is leaving Northeast Ohio to return to the west coast.
Haynes will serve as a Golden State Warriors beat reporter for ESPN. Haynes came to cleveland.com to cover the Cavaliers in 2014 following the announcement of LeBron James' return to Cleveland from Miami.
Haynes spent two years with cleveland.com and the Cleveland Plain Dealer. Haynes, along with Chris Fedor and Joe Vardon served as the Cleveland Cavaliers beat reporters for cleveland.com and the Cleveland Plain Dealer the last two years.
Haynes announced his decision to move back west on his 35th birthday and revealed the news on his Facebook page.
Haynes, joins former clevelandbrowns.com senior writer Kevin Jones as beat writers covering the reigning Western Conference champion Golden State Warriors. Jones covers the Warriors for KNBR radio in the Bay Area.
Haynes is the second Cleveland sports beat writer to leave cleveland.com and the Cleveland Plain Dealer in the last couple of months. Tom Reed left his post as a Cleveland Browns beat writer to join the Columbus Dispatch earlier this year.