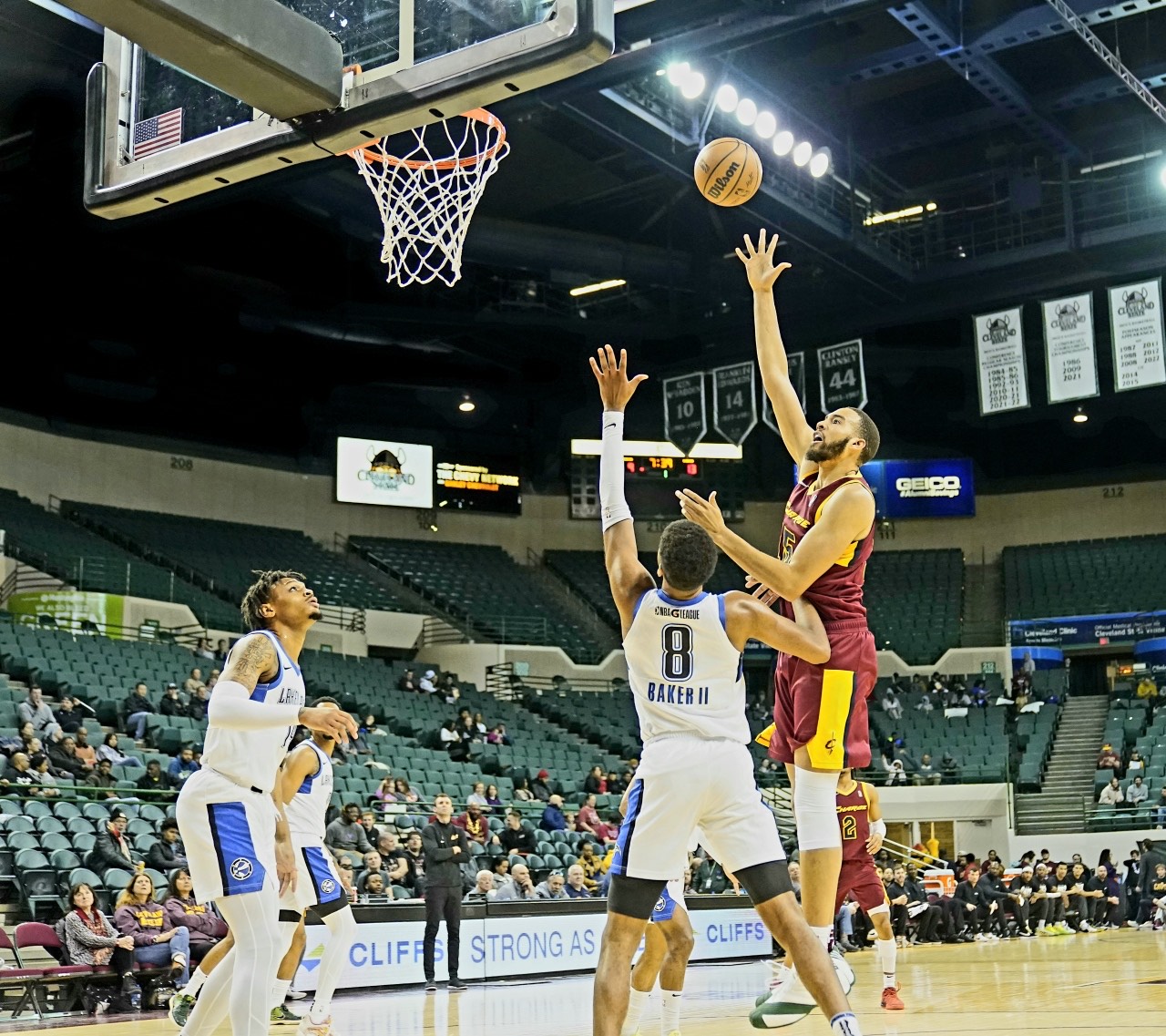 Cleveland– The first half was rough. The Charge fell behind by as many as 18 points in the first and they were on their way to a bad loss at home. But the second half they turned up the physicality, and took control and ended up cruising to a big win over the Lakeland Magic, 130-105. Jamorko Pickett led the Charge with 24 points while Sam Merrill scored 22. New comers Blake Francis (15/8assist) and Devontae Shuler (16 points) also played big in the second half. It was a total team effort. With contributions coming from the entire team, the Charge ended up pouring on the points leading by as many as 32. 
The first half was rough. The Magic came in focused and knocking down shot after shot, scoring 43 points in the first quarter. For some reason, the Charge start games slow and work themselves out of trouble. Maybe missing energy guy Nate Hinton, who is with Team USA, is a big factor as he is the energy, the Charge came out sluggish. Add to the fact the Magic deployed a full court press whenever All Star Guard Sharife Cooper came out the game, the Charge started the game with more turnovers (7), than the team had rebounds (6). Part of the reasoning for that was the Magic shot 61% from the floor but, also, the Charge had a difficult time getting the ball past half court. When they did, Sam Merrill was hot scoring 11 of his points in the first, as he continued shooting lights out. Coming off a team record 10 threes against Greensboro, Sam came in looking for his shot and his teammates came in looking for him to shoot the ball. Sam was the bright spot in the otherwise dismal first half. 
Just a franchise record-holder getting UP🪣#ChargeUp pic.twitter.com/qaOiCbQwgF

— Cleveland Charge (@ChargeCLE) February 25, 2023
But the third quarter is when the change happened. The Charge held the Magic to 14 points in the third as they upped the physicality. Causing turnovers, and the starters focusing, the Charge raced out and scored 37 points to have gain control of the game and start to pull away. The three's were raining from all over and there was a buzz while the Charge built their lead.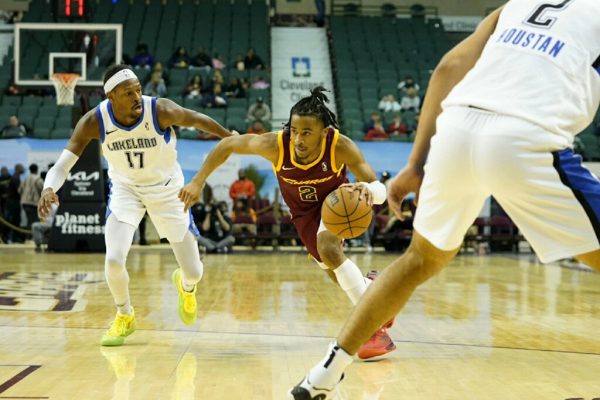 This is what the people came to see. This is the team that was one of the best in the G-League all year. This is the team that is fun to watch. The team that feeds off each other and plays well together. Once the "charge" came, there was nothing the Magic could do. The Charge pulled their starters and cruised to victory130-105, in an important win in the standings. 

NEO Sports Insiders Newsletter
Sign up to receive our NEOSI newsletter, and keep up to date with all the latest Cleveland sports news.