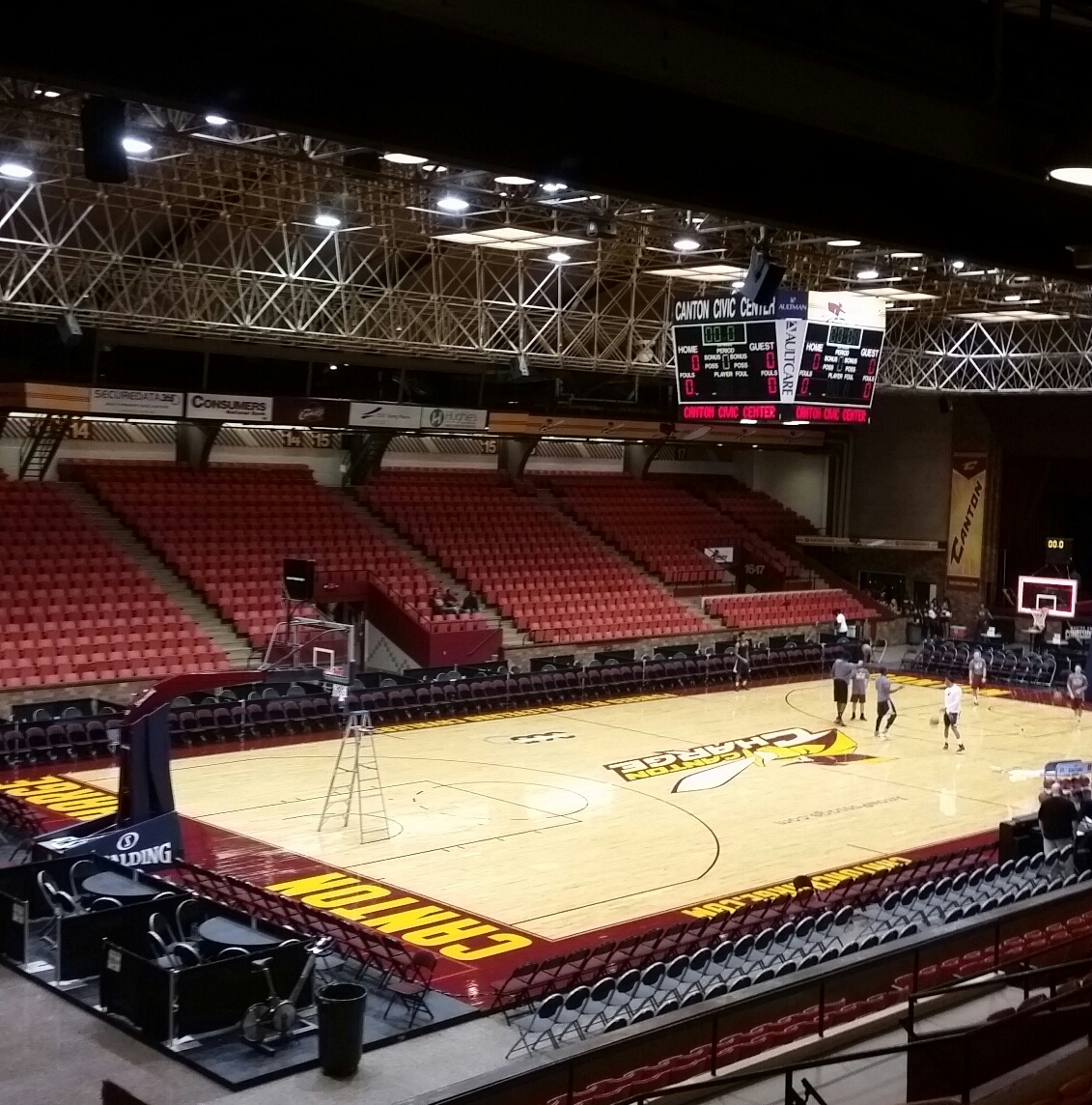 On a brisk November night, the Charge held their 2016-17 home opener against the Long Island Nets inside Canton Memorial Civic Center.
Canton struck first, opening with three quick points from Michael Dunigan. However, Long Island battled their way to a three point lead at the 8:00 mark of the first quarter. A close fight began to ensue. Chris Evans' put-back dunk gave the Charge a one point advantage with time expiring in the opening frame. After one quarter of play, Canton trailed 32-31.
The second quarter started a lot like the first – a close game. However, the Nets managed to gain an eight point lead near the mid-way point of the quarter. As time in the half began to expire, Canton started chipping away at Long Island's lead. With less than one minute remaining in the half, Quinn Cook buried a three-pointer to make it a one point game. At the halftime horn, Long Island led (56-55).
After the break, Canton came out a bit sloppy. At the ten minute mark of the third quarter, the Charge found themselves down by seven points. Canton's poor shooting and turnovers began to catch up with them, as the Nets increased their lead to 10 with 7:00 remaining in the third. Long Island led by as many as 18 points in the third quarter. Heading into the final quarter, the Charge were trailing by an alarming margin (92-74).
Canton fell behind by 20 points in the opening minutes of the fourth. However, improved defensive pressure led the Charge on a late rally. The Charge managed to cut the Nets' lead to seven with 2:00 remaining. With less than a minute on the clock, Canton gave one last push for the lead, inching within three points. In the end, Canton's late rally wasn't enough to erase their first-half blunders. At the final horn, Canton had fallen to an 0-2 record by way of a 120-118 defeat.
Charge Head Coach Nate Reinking spoke with members of the media after Saturday night's loss, saying:
"We lost our composure on simple things. We'll just keep working."
Tonight's game ball goes to Quinn Cook. Despite his five turnovers, Cook was the driving force that kept the Charge within striking distance. In his 41 minutes of playing time, Cook tallied 29 points (10-of-22 from the field), 5 assists, two rebounds, and two steals.
Although they gave a valiant effort, the Charge weren't able to overcome their miscues (23 turnovers as a team).
Canton will stay home for their next match-up against the Grand Rapids Drive on Friday, November 18th at 7:00 p.m. EST.

NEO Sports Insiders Newsletter
Sign up to receive our NEOSI newsletter, and keep up to date with all the latest Cleveland sports news.