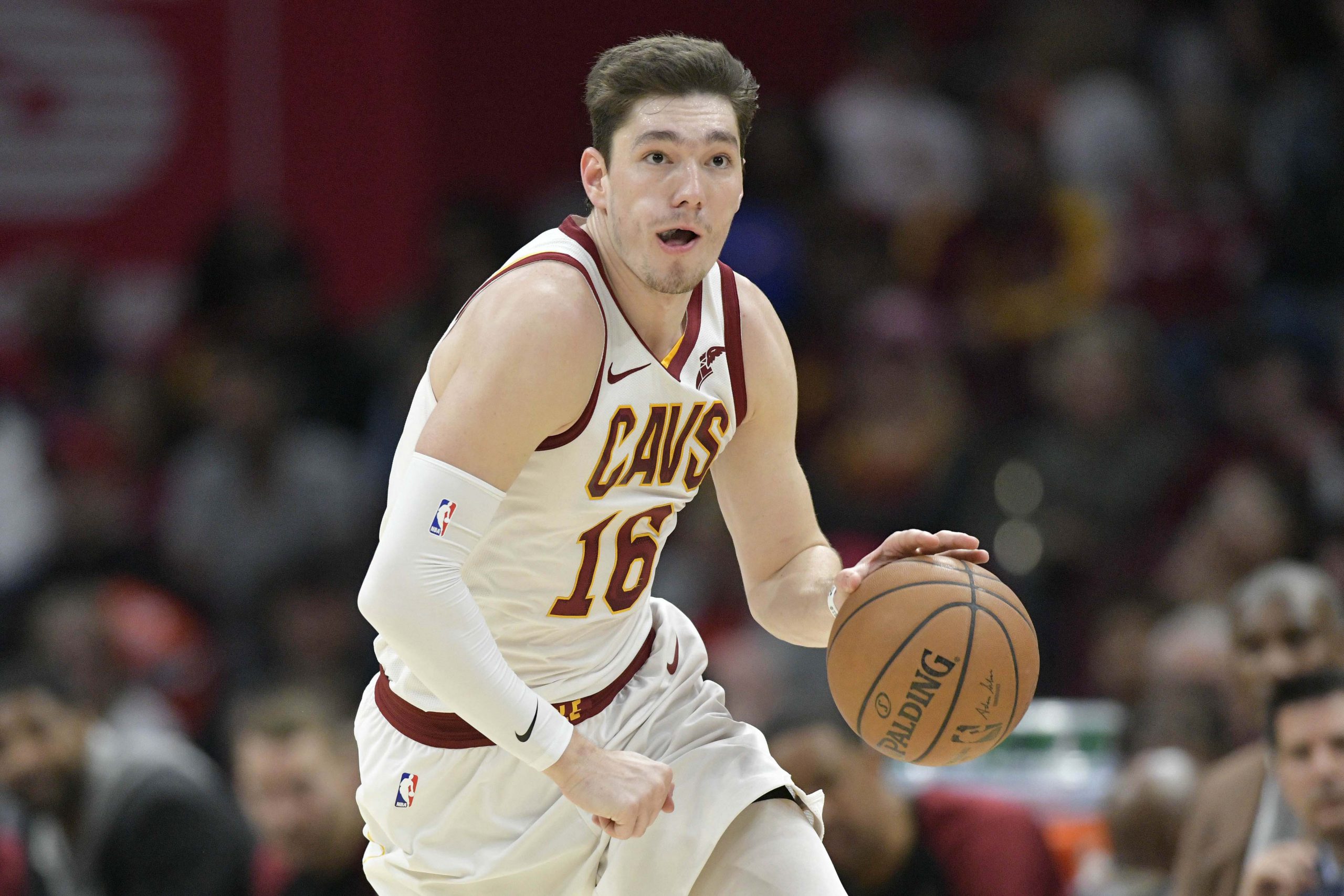 There's no secret about it or a question of its true.
When the Cleveland Cavaliers selected Darius Garland with the fifth overall pick in the 2019 NBA Draft, they were choosing to create a small backcourt that featured two players whose weaknesses overlapped.
Neither are elite playmakers in terms of their ability to create for others. Neither are elite defenders, due to their lack of size and mediocre defensive technique.
They can both certainly improve in both areas with film study and experience and their effort on the defensive end could help minimize issues that will exist because of their stature.
However, until those improvements are proven, the Cavaliers have to find other ways to generate a free-flowing offense, or they at least to have a perimeter player that can be counted on to facilitate. They also have to have a player that can guard point guards or shooting guards effectively enough so that one of the guards can be hid on a forward if need be.
(Forwards in today's era are either dynamic do-it-all pieces or three-point specialists but if they're of the former type, then there's likely a guard being relied on as a three-point specialist instead, meaning there's likely always going to be an offensive player Garland or Sexton is capable is guarding at a decent level.)
That player is Cedi Osman.
Osman is one of those do-it-all forwards that teams love, showing the potential to score, facilitate and defend at a high-level all while playing with an all-out effort and a contagious positive energy. Last season was the first that saw Osman trying to put it all together in a featured role and the results were mixed.
At times, he tried to do too much offensively, forcing the issue more than he should have and taking tough shots as a result. The amount of playing time he received and the importance of his role also seemed to wear on him; after all, he had never played that many minutes or games in his professional career before. Defensively, he was far from stellar, although fatigue and playing out of position were likely factors.
This upcoming season, Osman is far less likely to have to play out of position. It's unlikely that All-Star power forward Kevin Love will have the same injury luck as last season, when he missed 61 games, and with Larry Nance Jr. developing his three-point shot and guard skills, the Osman playing the role of a small-ball four will be less of a necessity and more of a luxury.
He'll also arrive to the Cavs in midseason form after playing with the Turkish national team in the 2019 FIBA Basketball World Cup. Although that could effect his physical condition later on the season, he would start the season in-rhythm while others are knocking off rust.
He doesn't have to perfect, just to continue to show his diverse scoring game to relieve pressure off of the backcourt and Love.
Next season, he'll likely be a tertiary scorer — if that — which relieves him of a lot of scoring pressure he had last season and could lead to better decision-making. Further, with the spacing added by Garland's prolific shooting and Love's highly-touted three-point prowess, there should be more space for him to slither past defenders and generally experience less defensive pressure.
He himself needs to play high-level defense against wings and, if need be, point guards that Sexton or Garland have trouble defending. Of all the guards on Cleveland's roster, only Matthew Dellavedova is a reputable defender and though Delly is a fine player, Osman is a better all-around player and has more potential at this stage of his career.
Nonetheless, the most important aspect of Osman's game next season could be his ability to facilitate. Making high-level reads, playing out of the pick-and-roll and focusing on ways to keep his teammates involved should be his focus throughout the season.
As such, he would effectively be the glue guy for Cleveland.
One of the most important pieces to the team's success and possibly the key piece to their puzzle.
The question is if Cavs head coach John Beilein will recognize and act on that possibility and if Osman will capitalize on that possibility if given the chance.

NEO Sports Insiders Newsletter
Sign up to receive our NEOSI newsletter, and keep up to date with all the latest Cleveland sports news.